Description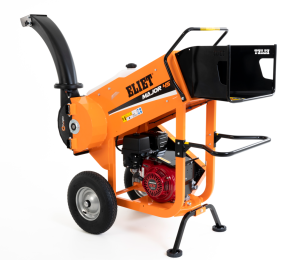 The Eliet Major 4S is a popular tool among both professional gardeners and homeowners with high standards. It is designed to be compact and lightweight, making it easy to access even the smallest back gardens. The chipper's wide feed-in opening allows for effortless shredding of thick branches with twigs up to 60 mm in diameter. Recently we looked at the Eliet Maestro city chipper shredder here.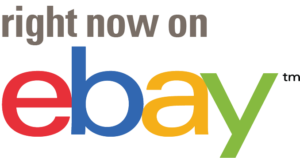 Eliet has introduced the 4S 'Four Seasons' shredder, which eliminates the need for sorting garden waste. Gardening produces a variety of green waste, including hedge cuttings, leaves, and blossoms. An Eliet shredder can process all types of green waste in a single pass, including irregular shapes, thanks to the patented Eliet technology that features a spacious multi-bladed shredder chamber and a wide central feed hopper. The machine quickly and efficiently shreds the waste, saving you time and effort.
Easily Deals with Leaves And Green Waste
During the seasons of spring and autumn, the accumulation of leaves and other green waste can pose a challenge for shredders. However, with the latest Eliet 4S shredders equipped with Turbo Discharge™ system, this problem is easily solved. This system uses a suction turbine to create a vacuum effect that draws in the green waste and blows it out through a rotating blow chute. Additionally, the turbo generator's constant air flow ensures that the system remains clean, making clogging virtually impossible. As a result, the shredded cuttings can be easily composted, thanks to the Chopping Principle that bruises and frays them, creating ELIET BioTech chips with a favourable fibre structure that breaks down quickly. These chips can either enhance your composting system or serve as filling material for garden borders.
Eliet Biotech Chips
Eliet Biotech™ chips are designed to decompose quickly and effectively, thanks to the patented Chopping Principle™. This process involves intense squashing and unravelling of the chips, which creates a grain structure ideal for composting. The resulting mixture is airy and has the perfect moisture content for optimal composting. The Chopping Principle™ works by having the blades of the shredder hack through the wood with the grain, similar to a wood axe. This creates small chips that are perfect for quick composting. Using Biotech™ chips in your composting system will improve its effectiveness.
To Conclude
Eliet's shredders are designed to produce high-quality chips that can improve the composting process for garden waste. Trimming plants, shrubs, and trees in your garden is important to keep them healthy, and the waste produced from this process can be used as a source of energy for new life in your garden. The decomposition process relies heavily on how the garden waste is cut, which is where Eliet's powerful shredders come in. These machines are designed to be mobile and can be taken to wherever they are needed, rather than bringing the wood to the machine. Eliet supports the ideas of Jean Pain, a French pioneer in composting who discovered that fine wood chips can make dry ground fertile. Pain is considered the ground-breaker in compost-based organic gardening, and Eliet's shredders continue to support his innovative ideas. You can see the Eliet Major 4S Shredder working below.
Specification
PERFORMANCE

Engine selection
9,0 HP Honda GX270
Shreddable timberdiameter
60 mm / 2,4 inch
Chopping speed (cuts/min)
50.000
Capacity
24 full wheelbarrows/h.
Shredding technology
ELIET Chopping PrincipleTM, Turbo DischargeTM
Feed intake opening
245 x 250 mm / 9″ 27/32
Chassis
Steel 3 mm
Number of blades
20 HS-Steel (reversable)
Transmission
V-belt Gates Guard Power XPA 1600

DESIGN

Dimensions (L x W x H in mm / inch)
1290 x 630 x 1280 mm
Noise level Lw(A)
111 dB(A)
Weight
135 kg / 298 lbs

OPTIONS

Hour meter
yes