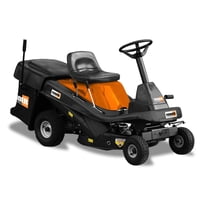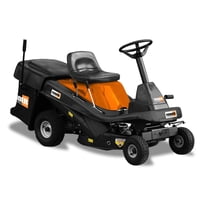 Today we are looking at the popular Feider FRT-7550M ride-on lawnmower. The Feider FRT-7550M is currently on special offer at £1899 including VAT. It offers a saving of £500 and is available for delivery now.
Fieder is a French brand that manufactures domestic machines for the garden. They appear to have the ability to manufacture domestic garden machinery at excellent prices. The Feider FRT-7550M ride-on lawnmower is no exception to the rule. With 16 reviews averaging 4.6 out of 5 stars, the ride-on lawnmower is definitely worth looking at.
The 4-stroke engine gives plenty of power to the 76 cm cutting deck.
Features
A compact and highly manoeuvrable ride-on mower.
Powerful 15 hp overhead valve four-stroke petrol engine.
Three in one cutting deck-mulch, collect and rear discharge.
Five-speed gearbox.
170 L grass collector.
Great reviews.
Two-year warranty.
Feider FRT-7550M ride-on lawnmower
If you're looking for a domestic ride-on lawnmower the Feider FRT-7550M ride-on lawnmower could be your answer. It is a very compact ride on mower that offers manoeuvrability, a large collection box and the ability to mulch the grass. It certainly offers value for money and plenty of power for the size of the mower.
Engine
With a 432cc overhead valve four-stroke petrol engine developing 15 hp, the mower has plenty of power to cope with the 76 cm cutting deck. The single-cylinder engine comes with an electric key start.
Cutting Deck
The 76 cm cutting deck which is approximately 30 inches gives the mower the ability to cut lawns up to 4000 m². The compact design of the mower helps to keep machine the highly manoeuvrable.
With a cutting range between 20 and 90 mm, the mower can cope with most varying lawn conditions. The height adjustment is controlled by a single lever adjustment.
Something that I am seeing more and more on lawnmowers is the ability to be able to collect grass and also have the option to mulch. I'm a great fan of mulching as it's a time-saving way of mowing. It also helps to keep your grass greener for longer in dry periods, adding a very natural green manure to your lawn.
The 170 L generous grass collector is great for when you have autumn leaves, or the lawn has become too long to mulch efficiently. Mulching works best when the grass is cut regularly, so cutting at least once a week is advised during the growing season. To my mind, I believe that it is much quicker to cut the grass regularly and mulch the grass, rather than having to collect grass clippings.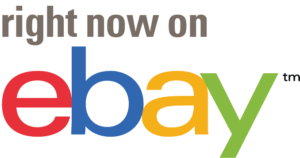 Drive System
The one thing that lets the Feider FRT-7550M ride-on lawnmower down is the drive system. The majority of ride-on mowers today have what we call a hydrostatic drive system. This enables instant forward and reverse at a variable speed normally through a foot pedal.
In this case, Fieder has a traditional six-speed gearbox. Five forward gears and one reverse gear. A gearbox works fine, however, a hydrostatic drive is much more user-friendly and efficient than the traditional gearbox. If you have used a machine with a hydrostatic drive, you will never go back to using a gearbox driven machine.
I'm sure that Fieder has used a gearbox to keep the cost down, which I fully understand. It would be great if they offered a hydrostatic drive option, however, at the moment they do not.
To Conclude
The Feider FRT-7550M ride-on lawnmower certainly offers value for money and great manoeuvrability. I had a similar commercial machine several years ago that was considerably more expensive.
The only thing that really lets this ride on mower down is the fact that it doesn't have hydrostatic transmission. As I mentioned earlier, it's cheaper to put a gearbox in than hydrostatic transmission. Maybe later Fieder will offer a similar machine with hydrostatic transmission.
Personally, I would go for a machine with hydrostatic transmission. However, we all have a budget to work to and the Feider FRT-7550M ride-on lawnmower brings value for money with good reviews.
We do have more machines available which you can view here.
Specification
| | |
| --- | --- |
| Engine Type | Petrol 4-stroke |
| Engine Capacity | 432cc |
| Engine Power | 15hp / 11.2kW |
| Engine Cylinders | Single |
| Engine Starting System | Electric Key Start |
| Transmission | Manual – 5 Forward / 1 Reverse |
| Drive | Rear Wheel |
| Speed | 1.5-8km/h |
| Cutting Width | 76cm |
| Cutting Heights | 20-90mm (6 Positions) |
| Height Adjustment | Lever |
| Blade Engagement (PTO) | Manual |
| Blades | Single |
| Grass Collector | 170 Litres |
| Mulching | Yes |
| Rear Deflector | Yes |
| Side-Discharge | No |
| Headlights | No |
| Wheels – Front | 254mm |
| Wheels – Rear | 381mm |
| Weight | 160kg |
| Lawn Size | Up to 4000m2 |
| Warranty | 2 Years |