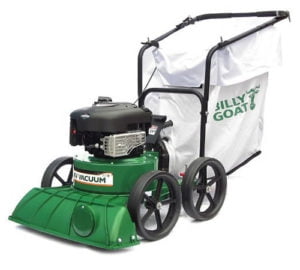 Today we are looking at the Billy Goat KV601SP wheeled vacuum. The Billy Goat is a self-propelled wheeled vacuum that is suitable for multi-surface residential use and light commercial use. The Billy Goat KV601SP is currently available for £1419.99 including VAT. At the time of writing, this is £100 off the retail price.
Recently we looked at the entry-level Billy Goat LB352 wheeled push vacuum available for just £719.99 including VAT. However, if your budget allows, I would try and go for a self-propelled model as it is much easier for the operator to use. We have a range of wheeled vacuums on our website.
Billy Goat has been manufacturing wheeled leaf vacuums for over 50 years. Billy Goats current location is in Lee's Summit, Missouri, USA. Over the years, I have seen some very old Billy Goat machines that are still in regular use today!
Features
Briggs & Stratton pro 190cc engine developing 6 hp.
Self-propelled for operator ease.
27 inch (68 cm) working width.
Adjustable working height.
Five bladed serrated impeller.
Integral dust skirt.
50+ years in manufacturing wheeled vacuums.
One-year product warranty.
Two-year engine warranty.
Billy Goat KV601SP wheeled vacuum
I am always looking for ways to make life easier in the garden, especially when it involves a mechanical machine. The Billy Goat KV601SP wheeled vacuum is a great and quick way of clearing leaves, litter and other garden debris from your lawn, paths and driveway etc.
Handheld and knapsack blowers are great for blowing leaves, however, with a wheeled garden vacuum, your leaves and debris are all collected. One of the accessories that I would definitely suggest is the optional hose kit that really gives you the most out of your wheeled blower.
With a 27 inch wide working width, the Billy Goat KV601SP wheeled vacuum quickly covers large areas. The productivity rate is approximately 2900 m² per hour.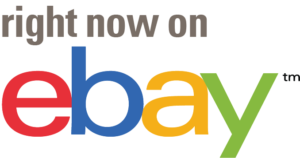 Engine
The Billy Goat KV601SP  is powered by a Briggs & Stratton four-stroke engine. The engine develops 6 hp and is one of Briggs & Stratton's professional TM series engines.
This particular model has the traditional recoil start, there is not an electric start option. However, modern petrol engines start very easily with a traditional recoil start.
Self-Propelled
The Billy Goat KV601SP wheeled vacuum is a self-propelled machine that is powered by a robust transmission. Despite the extra cost, I would always recommend a self-propelled machine over a push model.
Five Bladed Serrated Impeller
With a five-bladed serrated impeller, the Billy Goat vacuum has good suction and with the help of the impeller which helps to break down the debris. This in turn helps to make full use of the 151 L bag capacity. The collection bag features an integral dust skirt that helps to keep the dust down and out the way of the operator.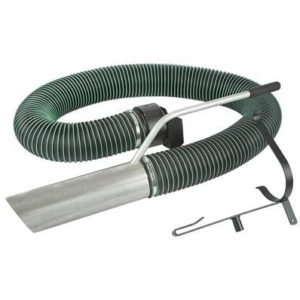 Optional Accessories
The Billy Goat KV601SP wheeled vacuum features a number of optional accessories. The accessory that I would definitely go forward be the optional hose kit that really helps to make the machine more universal. Wheeled blowers are great for clearing garden debris quickly, however, the optional hose and get to those places where the actual machine cannot go.
Here Is A Full List Of The Options Available
 A caster wheel kit that helps to improve manoeuvrability.
A nozzle wear kit that is ideal for continuous use on hard surface applications.
A liner sleeve that protects the housing in sandy conditions.
A shredder screen kit that reduces leaves up to 12:1.
A hose kit mentioned above.
A waterproof cover to protect your machine
To Conclude
Billy Goat has been making wheeled garden vacuums for over 50 years, there are still many old models in use today. If I was purchasing, I would definitely look at the Billy Goat range as they have a well-proven system. As I mentioned earlier, I would definitely purchase the optional hose kit. Really this should be included with the machine, however, I guess it's all about the price.
The machine comes with a one-year domestic warranty and the Briggs & Stratton engine comes with a two-year warranty.
Specification
Engine Make
Briggs & Stratton
Engine Model
Professional Series™
Working Width (cm/in)
69 / 27
Drive Type
Self Propelled