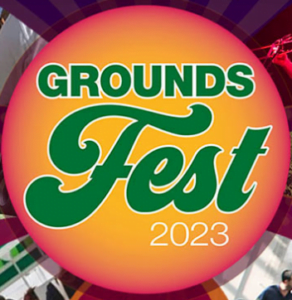 There appears to be a lot of talk about a new horticultural trade show called Groundsfest. In the video below, Chris Bassett talks to turf business about their new venture.
The concept of Groundsfest is really that they have outdoor space for live demonstrations and to see the equipment hands-on. Groundsfest also has indoor space in two halls at Stoneleigh Park, so they have the best of indoor and outdoor facilities.
They also looked at putting something else on for after the actual exhibition side of things. So that's really where the name Festival comes in. So after the first day, at around 5 in the afternoon, the festival part comes in. The festival part will include live music, festival food and also some fun-based activities that people can join in. It's certainly going to be something different.
The other thing that we are going to be doing with Groundsfest is we are going to be doing live training and education at the event. The live training will be provided by an accredited training provider. Groundsfest will be announcing those details, along with our partners, in the New Year.
Interactive Area
Then we are going to have a new interactive area. This is where people can learn to line mark and calibrate sprayers, which includes knapsack and boom sprayers. All the actual kit will be provided, so that people can be hands-on with the equipment and actually learn on the day.
There are other elements of the event that Groundsfest is looking at. This is to encourage new people into the industry. They will also be having career days, so that's really Groundsfest in a nutshell!
Accredited Training
So the accredited training will be for groundsmen, greenkeepers etc., who will receive hands-on training. They will learn how to use and calibrate certain products. So, for example, they might want to learn how to set up a cylinder mower. So it will be a real hands-on technical experience for them. I must admit that sounds like a great idea; hands-on practical training has to be good.
Research
Obviously, setting up something like Groundsfest takes a lot of research. First of all, they had an independent company as well as looking at publications that they had been looking at over the years. Various magazines like Pitchcare, Service Dealer and Turf Pro really helped to give them a better understanding of what was required. From the visitors side and also from an exhibitors side.
So the research told Groundsfest that people wanted an outdoor event, where they could get hands-on with various products. Groundsfest also wanted networking opportunities to carry on as well. They looked at a number of concepts, and a number of locations and within that, they were asking visitors and exhibitors where they wanted to be. They asked where they wanted the venue to be and then went on from there.
Once a location was sorted out, Groundsfest were able to look at various locations in the area. They looked at racecourses and other sporting venues. They looked at airfields as this could have been a possibility for venue. However, Stoneleigh then came up in our research, so we went and had a look at the venue. They were looking to create the ideal exhibiting ground with indoor and outdoor facilities. Many of the venues were either indoor only or outdoor only; it was difficult to find both types of venues. So we eventually chose Stoneleigh.
Exhibitor And Visitor Research
We asked people what they wanted from an event. It's not actually exhibitor led, as some people believe; we actually asked what the visitors wanted. Groundsfest wanted to come up with the concept of a place that people wanted to visit. The two go hand-in-hand, you need the visitors to come along, but at the same time, you also need the exhibitors!
People are always discussing how many shows or events we should have a year, it's a question that's always asked. We looked into what features people wanted from a show. For example, things like the time of year, location and the different features that they wanted from the show.
More Information On Groundsfest
You can buy more about Groundsfest by visiting their website here. It looks like the first gathering will be on the 20th to the 21st September, 2023 at Stoneleigh Park Warwickshire.