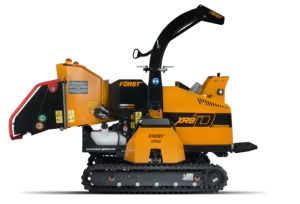 In this post, we will look at Forst wood chippers 8-inch diesel versus petrol. When considering the choice between a petrol or diesel engine for your eight-inch Forst wood chipper, you're delving into a crucial decision. Let us assist you in making an informed choice by providing you with comprehensive insights. At Forst, we offer two primary options: a 55 horsepower DPF diesel engine in our 8 D series or a 57 horsepower petrol engine in our 8 P series. These machines share a fundamental design while differing in power sources.
Performance Comparison
Analysing performance, both engines exhibit admirable chipping speeds. While the petrol engine boasts an additional two horsepower, the diesel engine excels in torque. Their material handling and chip-throwing capabilities align perfectly with Forst's renowned performance standards.
Fuel Efficiency Distinction
The fuel economy aspect is where discernible differences surface. For the 8-inch models, the petrol engine tends to consume more fuel compared to the newly introduced DPF-equipped diesel version. This cutting-edge diesel engine, engineered from scratch for Stage 5 compliance, displays commendable fuel efficiency. It's worth noting that the variance in fuel economy is more pronounced in the larger engines, with the six-inch models showing negligible discrepancies between petrol and diesel options.
Maintenance Simplified
Turning to servicing and maintenance, the petrol engine adheres to a traditional schedule, necessitating the first service at 50 hours and subsequent ones every 200 hours. On the other hand, the DPF diesel engine follows a more modern regimen with a 500-hour interval service plan—akin to modern cars' maintenance patterns. This interval service is straightforward, involving a few part replacements and fresh oil. While diesel oil may be costlier, overall service expenses remain competitive. The petrol engine's maintenance, though more frequent, remains uncomplicated, primarily requiring filter and oil changes.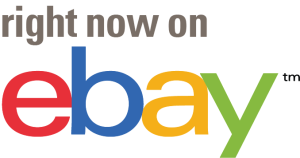 Warranty And Ease Of Ownership
For your peace of mind, the diesel engine offers a three-year warranty, while the Kubota petrol engine carries a one-year warranty. Both engines provide hassle-free ownership experiences. The petrol option is user-friendly and aligns with Kubota's reputable reliability. Additionally, if bulk-storing petrol is impractical, refueling at standard stations mimics regular vehicle practices. Contrary to misconceptions, the diesel option is also user-friendly, requiring daily maintenance akin to the petrol variant. Notably, the diesel option's service interval is extended to 500 hours, and using red diesel translates to tax savings and enhanced convenience.
When it comes to engines of this size, I would definitely go down the diesel route. Although petrol engines have come a long way in the last few years, I believe that it makes more economic sense to run a diesel engine.
I know the laws have changed for some people, regarding red diesel. However, in the UK, according to the government website, read diesel can still be used in chippers. If you have a bulk tank, this really can be quite a money saver over the years.
Regeneration Process Insights
The DPF-equipped diesel engine entails a unique regen or burn-off process. Passive regen occurs automatically while operating, without any noticeable disruption. Full regen, a 40-minute process occurring roughly every 300 hours, requires minimal intervention. The machine notifies you when a regen is due, allowing you to schedule it conveniently.
To Conclude
In summary, both petrol and diesel models offer excellent performance. The choice largely hinges on your preferences and operational needs. To truly experience their capabilities, we encourage you to arrange a demonstration. Furthermore, both machines are available in wheeled or tracked variants, ensuring suitability for various applications. Whether you require an eight-inch chipper, Forst has your requirements covered.