Description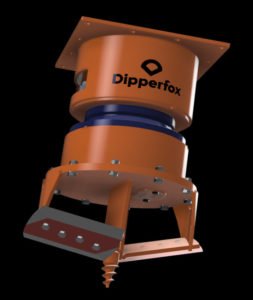 The Dipperfox stump grinder 600 is a machine created for tree stump removal or tree stump grinding and tree service experts, land clearance and regeneration etc. It can go into smaller areas due to its lower power requirement, due to the lower power requirement. The original Dipperfox stump crusher 850 requires quite a large machine to operate the stump crusher. However, the Dipperfox 600 stump grinder requires considerably less power.
The most prominent feature of this tool is that it is more secure, silent, and productive than other stump grinders. This is because of the Dipperfox has a slow revolution rate with a maximum of 60 rotations per minute. Being powered by a power unit with hydraulics, the engine revs are considerably less than traditional stump grinder. The lower speed avoids high-speed particles and debris flying if the blade hits a stone. It will be pushed away rather than bouncing back. Therefore, this reduces the size of the risk area in comparison to horizontal, high-speed grinders.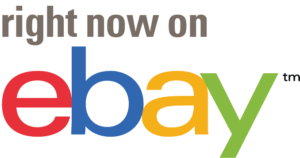 Of course, another good benefit of the Dipperfox 600 is that no debris guards are required. With traditional stump grinders, woodchips and debris have a tendency to fly. It's certainly a great timesaver not having to move debris guards around. In this way, the work rate is considerably improved.
The Dipperfox 600 can bore a hole 500mm deep below ground level. This allows for planting a new sapling in the same spot as the earlier tree. The Stump Crusher 600 is also more efficient at eliminating stumps than other grinders.
To Conclude 
The Dipperfox stump grinder 600 is ideal if you don't have the space for a large excavator. It also has the benefit of being able to fit on a traditional backhoe excavator or a tracked loader. At the same time, the Dipperfox 850 stump crusher required a large excavator. If you're looking for something smaller, there is the option of the smaller Dipperfox 400 model.
Power Requirements For Excavator
Size 6-14 t.
Engine power 35-83 kW.
Working pressure 150-250bar.
Hydraulic flow 65-150 l/min.
Requirements For Backhoe Loader
Size 6-14 t.
Engine power 50-80 kW.
Working pressure 150-250 bar.
Hydraulic flow 65-150 l/min.
Requirements For Compact Loader Or Tracked Loader
Size 2-6 t.
Engine power 40-80 kW.
Working pressure 150-250 bar.
Hydraulic flow 65-150 l/min.
Specification