Description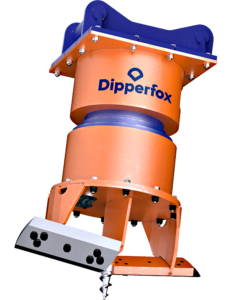 The Dipperfox Stump grinder 850 Pro, which is suitable for all excavators in the range of 14-30t, is the most effective tool for stump removal available in the market. It is much faster than any other technique for eliminating stumps. Its outstanding performance is due to its patented gear-changing technology, which transforms the rpm into torque depending on the solidity of the stump. It is the only attachment of its kind with replaceable parts like blades and a central screw that can be attached by simply bolting on to stump crusher.
Dipperfox Stump Crusher 850 For Professional Users
The 850 Pro Model is an ideal tool for professional users who have to get rid of an abundance of stumps. It is ideal for use in woodlands and forestry areas. The expediency with which it works and its eco-friendly nature make it much better than just digging out the stumps for customers.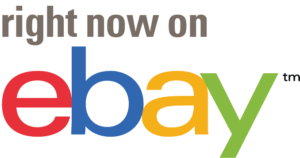 To Conclude
The Dipperfox stump grinder 850 Pro is a totally new concept to stump grinding. One of the advantages I really like is the fact that there is no flying debris. Traditionally when I grind a tree stump with my stump grinder, I have to use debris guards to protect properties etc.
I'm also very impressed with the exceptional speed of the Dipperfox 850 stump grinder. It really is quite impressive! I appreciate you need quite a large excavator to power the Dipperfox 850. However, there are smaller models available, like the Dipperfox stump crusher 600 and the even smaller Dipperfox 400 model.
Requirements For The Dipperfox 850
Minimum power of 74 kW (100 hp)
Oil pressure of 180- 350 bar.
Oil flow of 110-220l/min.
Excavator weight of 14 to 30 tons.
Key points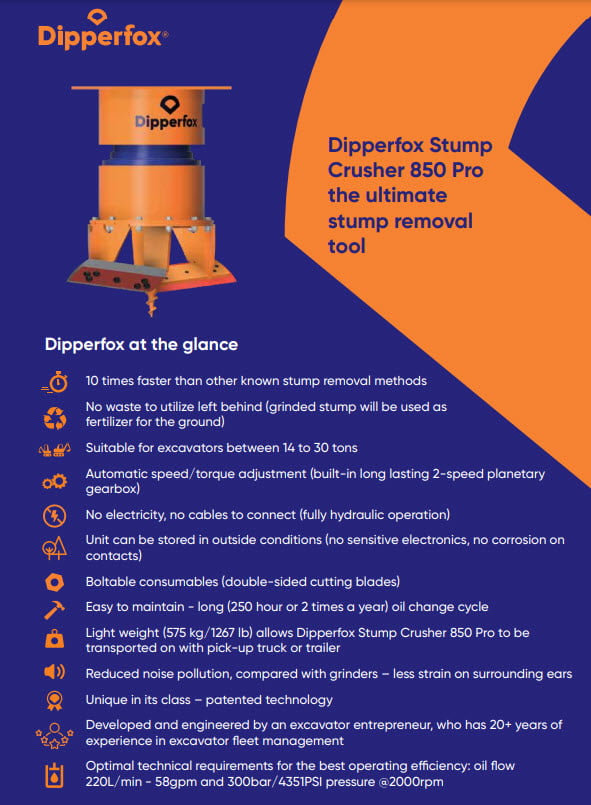 Specification