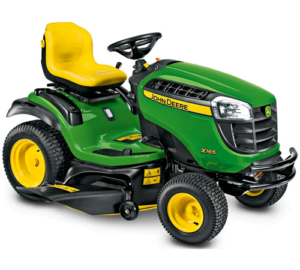 One of our most popular searches is for the John Deere X165 ride on lawnmower, you can find out you more about it here. Maintaining a pristine lawn can be a joy, but it requires the right tools to make the job efficient and hassle-free. When it comes to ride-on lawnmowers, the John Deere X165 stands out as a reliable and high-performance machine. With its blend of power, precision, and durability, this lawnmower is designed to tackle large lawns with ease. In this blog post, we'll explore the features and benefits of the John Deere X165, and why it's a top choice for homeowners and professional landscapers alike.
Robust Performance
The John Deere X165 is equipped with a powerful 22-horsepower V-twin engine, providing ample power to tackle tough grass and challenging terrains. This ride-on lawnmower offers excellent traction and maneuverability, making it suitable for large, uneven landscapes. With its hydrostatic transmission, the X165 allows for seamless speed and direction control, ensuring a smooth and effortless mowing experience.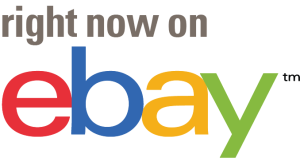 Superior Cutting Capabilities
One of the standout features of the John Deere X165 is its cutting system. It comes with a 48-inch Accel Deep mower deck, specifically designed to provide exceptional cut quality. The deep deck design ensures efficient grass flow and even dispersal of clippings, leaving behind a beautifully manicured lawn. Additionally, the mower deck can be easily adjusted to various cutting heights, allowing you to customize the length of your grass to perfection.
Comfort and Convenience
Mowing a large lawn can be time-consuming, but the John Deere X165 is designed with user comfort and convenience in mind. The lawnmower features a comfortable high-back seat, providing excellent support during long hours of operation. The ergonomic placement of controls and pedals ensures effortless operation, reducing operator fatigue. The X165 also comes with convenient features like cup holders and storage compartments, allowing you to keep essentials within reach while you work.
Durability and Longevity
When investing in a ride-on lawnmower, durability is a key consideration. John Deere is renowned for its robust construction and reliable performance, and the X165 is no exception. Built with a sturdy frame and quality components, this lawnmower is designed to withstand regular use and harsh mowing conditions. The John Deere X165 can serve you for years with proper maintenance, making it a valuable long-term investment.
Versatility and Attachments
The versatility of the John Deere X165 goes beyond mowing. This lawnmower can be equipped with a range of optional attachments, expanding its functionality and allowing you to tackle various landscaping tasks. Whether you need to bag grass clippings, spread fertilizer, or clear debris, the X165 can be customized to suit your needs, making it a versatile tool for maintaining your outdoor space.
To Conclude
The John Deere X165 ride-on lawnmower combines power, precision, and durability to deliver outstanding performance on large lawns. With its robust cutting system, user-friendly design, and versatility, this lawnmower stands as a reliable and efficient choice for homeowners and professionals alike. Invest in the John Deere X165, and experience the joy of effortless lawn maintenance and a beautifully manicured yard.