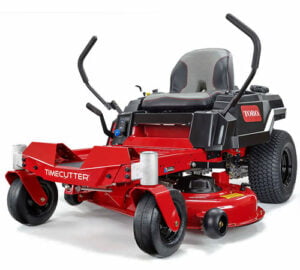 Today we are looking at the Toro TimeCutter ZS4200T Zero Turn Mower. Recently we looked at our cheapest zero turn ride on mower, the Snapper ZTX110 Zero-Turn Ride-On Mower. Both these zero turn mowers are on offer at the price of £3349. However, there is a larger £450 saving on the Toro zero turn mower.
As I mentioned before in previous posts, zero turn mowers are the most manoeuvrable machines on the market. Over the years I have owned several zero turn mowers from walk behind machines to ride on machines. I love having the ability to be able to cut around obstacles, trees and shrubs quickly and efficiently. A zero turn machine can outperform a lawn tractor, in my view, several times over. Many zero turn mowers are fitted with mulching deck's, so there is no grass to collect. Combined with excellent manoeuvrability and no grass to collect, zero turn mowers really do give excellent work rates.
How Does A Zero Turn Mower Work?
A zero-turn lawnmowers consists of two rear driving wheels and two heavy-duty caster wheels on the front of the mower. The two large driving wheels are powered by an independent hydrostatic motor which gives instant forward and reverse and variable speed to each rear wheel. This enables the zero turn machine to be literally turned on a sixpence, it can turn within its own radius.
The problem with tractor mowers is that they have the deck underneath the machine, between the front and rear wheels. This is okay if you are collecting grass, however, they are much more restricted in manoeuvrability against a zero turn machine.
Zero-turn mowers are becoming much more popular due to manufacturers making cheaper machines. The Toro TimeCutter ZS4200T Zero Turn Mower is a good example of a machine that manufacturers commercial machinery, but also thanks machinery for the domestic market.
Features
Zero-turn mowers are the most manoeuvrable machines on the market.
Obstacles are no longer an issue with the zero-turn mower.
Powerful V twin 708cc petrol engine.
10 gauge steel deck.
Good cutting height range.
Anti-scalp deck
Toolbox.
Optional hour meter.
Cutting deck washout ports.
Three-year domestic warranty.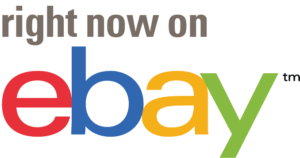 Engine
The Toro TimeCutter ZS4200T Zero Turn Mower is powered by a Toro 708cc overhead valve four-stroke petrol engine. The engine is actually made by the Italian manufacturer Loncin, I am seeing more and more machines powered by Loncin engines. Personally, I would prefer if the machine was fitted with a Kohler, Honda, Kawasaki or Briggs & Stratton engine. Over the years I have owned all these engines and I know that they are quality engines.
Hydrostatic Drive
The hydrostatic drive combined with the zero-turn capabilities makes the Toro zero turn mower and exceptionally manoeuvrable machine. The hydrostatic drive consists of a hydraulic motor that is powered by a small oil pump from the engine. Zero terms have two independent hydrostatic motors that enables the superb manoeuvrability.
Cutting Deck
The cutting deck is 107 cm which is approximately 3'6" which makes the machine small enough to mow within tight spaces. This combined with the zero-turn capabilities makes for a great output and efficient cutting.
The cutting height ranges from 38 mm to 114 mm, this gives a good range of cutting heights. I always like the idea of having a high cut on a machine, it's very useful for cutting long grass or if your lawn is left for a few weeks. In this way, the lawn can be brought back into shape gradually and efficiently.
The cutting deck is constructed of a heavy-duty 10 gauge steel. One of the first things that I look at on mower is the cutter deck, it is of great importance that cutter deck is constructed well. Rotary mowers can take quite a battering, with the twin blades turning at high speed and the odd obstacle being thrown around in the cutter deck!
Smart Speed And Tow Hitch
Toro offers something slightly different on their zero-turn mower. Although the mower is hydrostatic, Toro also gives you smart speed. This gives more control over the machine when cutting and towing. There are three different speeds for every condition within the hydrostatic transmission. This does not mean there are three set speeds. Hydrostatic transmission gives you instant variable speed, however, Toro's smart speed helps to give you more control for every scenario.
Toro also gives you a tow hitch for your machine, an excellent and useful bonus for using your zero turn mower as a workhorse in the garden or estate.
Optional Accessories
Toro offers several accessories that help to make your machine extremely versatile and practical. These include an hour meter; this tells you how many hours your machine has carried out, which is exceptionally useful for service intervals. It's fascinating to know how many hours you sit on your machine per week or per year etc.
A recycling kit, more commonly known as a mulching kit is available for your Toro. This is something that I would recommend, I'm a great fan of mulching. Mulching acts as a green fertiliser to keep your lawn green in dry periods.
An optional twin collection system is available, my guess is that this may be slightly cumbersome and probably quite expensive. I would definitely opt for the mulching feature.
To Conclude
Toro makes a huge range of professional and domestic products for horticulture, I prefer to have a branded product, although there are some decent unbranded products too. Care needs to be taken though, before you purchase such products.
I know that Toro makes good products, one thing I would prefer a more popular engine as I mentioned earlier on in this post.
Remember that if you are buying a zero-turn lawnmower, you have the most manoeuvrable machine on the market. If you fit the mulching accessory you truly have a really efficient ride-on mower.
Just remember that this is not a commercial mower, the machine is aimed for the domestic market. Toro gives a three-year warranty for domestic users and one month for commercial users.
Specification
Engine: 708cc Twin Cylinder Toro
Engine Spec: OHV, Full Pressure Lubrication with Spin-On Oil Filter, Cast Iron Cylinder Liner, Dual Element Air Cleaner
Fuel Tank: 2.5 gal (11.3 L)
Transmission: Dual Hydrostatic
Cutting Width: 107cm, 2-blade cutting system
Height of Cut: 38-114 mm
Steering Controls: Dual Wrap Around Levers
Machine size: L: 182.4cm, H: 105.4cm, W: 136.7cm
Tyres: Ribbed, (F) 28 cm x 10 cm, (R) 46 cm x 19 cm
Tool Box
Optional Hour Meter
Washout Port
Anti-Scalp Wheels
Extra high back seat
Arm rests
Cup Holder
Weight: 254 kg
Warranty: Homeowner 3-Year Limited/Commercial 30 days