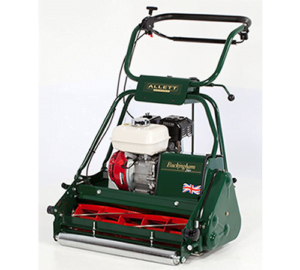 Today we are looking at the Allett Westminster 20H Petrol Cylinder Mower. This cylinder mower is British engineering at its finest. The Allett Westminster is suitable for the maintenance of cricket wickets, bowling greens and golf greens. It's also excellent for those extra-fine formal lawns.
At the time of writing the Allett Westminster 20H Petrol Cylinder Mower is available for £4308.36, which offers a saving of £240. I appreciate this cylinder mower is not cheap, however, it's built to last and it's built to give your lawn an outstanding finish.
Over the years I have seen people's various buying habits. If you want to machine to last and give you many years of service then it's always best to buy a quality machine. I appreciate that not everyone's budget can afford to do this. However, I believe in the long run it's a cheaper option to buy a quality product.
I know of many customers who have purchased quality machines like the Allett range of mowers. If these machines are looked after well they will give you many years of good service. I have customers who are using 35-year-old machines and they are still running absolutely perfectly today. If you work out the annual cost, this makes the machine seem pretty cheap!
Recently looked at the Allett Buckingham 30H Petrol Cylinder Mower, another fine British built mower. This machine is currently retailing for £4399 which offers a saving of £310.
Features
An extra-fine cut cylinder mower.
Suitable for bowling greens, cricket wickets and fine lawns.
12 bladed cutting cylinder.
Impressive 145 cuts per metre.
Ideal for lawns up to 400 m².
Honda petrol engine.
84 L grass box.
Double section aluminium rear roller.
Two years warranty.
Allett Westminster 20H Petrol Cylinder Mower
The Allett Westminster 20H Petrol Cylinder Mower is designed to give you the finest lawn cut possible. With a 12 bladed cylinder the Allett Westminster gives a highly impressive 145 cuts per metre. The more blades per cylinder, the finer the cut. A typical cylinder mower will have a six bladed cylinder, this Allett Westminster has 12 blades per cylinder, hence, the extra-fine cut.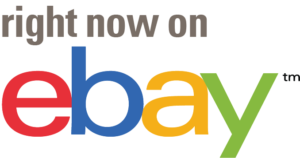 Honda Petrol Engine
I know of many gardeners and horticulturalists whose preferred engine is the Honda range of engines. Honda produces an excellent range of four-stroke petrol engines, which offer economy and efficiency. I have used many machines that are powered by Honda engines over the years. In some cases, I have left a machine unused for a couple of years and yet the machine still started on the first pull. Over the years, I have never had a problem with a Honda engine, which really suggests how reliable they are.
The Allett Westminster 20H Petrol Cylinder Mower is powered by a Honda GX200 four-stroke engine. The 196cc engine develops 5.5 hp and has a fuel tank with a 3.1 L capacity.
20 Inch Cut
The Allett Westminster 20H has a 20-inch (51 cm) cutting width. The 12 bladed cylinder has cutting heights between 2.4 mm and 19 mm. The Allett Westminster features variable micro-cutting height adjustment.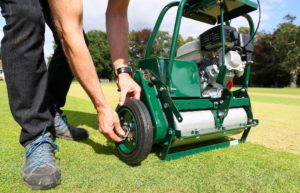 Adjustable Handles And Transport Wheels
For maximum comfort, the Allett Westminster offers handlebar height adjustment to give the operator maximum comfort which helps to avoid unnecessary fatigue.
One of the great features of the Allett Westminster is the transport wheels. The transport wheels enable the machine to be transported easily across hard surfaces without damaging the roller or the cutting cylinder, which is of utmost importance.
This protects the aluminium double section rear roller.
To Conclude
The Allett Westminster 20H Petrol Cylinder Mower offers superb and excellent fine cutting for that bowling green finish. However, I would not recommend this cylinder mower to the average homeowner. The Allett Westminster has a very fine cut which is achieved with the 12 bladed cutting cylinder. This machine really is designed for people who want an extra-fine cut. The majority of people better off with a six-bladed cylinder, you can see more six-bladed cylinder mowers here.
This British built so the mower comes with a two-year peace of mind warranty.
Specification
Ideal for lawns up to 400m2
Self Propelled 20" cylinder mower
No cartridges
196cc Honda GX200 easy start unleaded petrol engine- recoil start
3.1-litre fuel tank
51cm (20", 508mm) cutting width
Twelve-bladed cutting cylinder
145 cuts per metre
2.4mm – 19mm cut height
84-litre grassbox
Fixed grass rake- adjustable
Zinc-plated steel front roller
Double section aluminium rear roller
Variable height positions. Bale bar for cylinder and/or roller drive
Ideal for ornamental lawns or low cut sports surfaces e.g. cricket wickets/bowling greens
92kg
2-year parts and labour