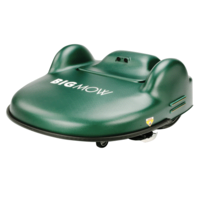 Today we are looking at the Belrobotics BigMow robotic lawn mower. The Belrobotics BigMow is designed for larger lawns and playing fields. The robotic mower can be a massive time-saving device for those who do not want to spend time cutting the lawn. It's certainly not a cheap mower at £19,140 including VAT, however, it can certainly be a great time-saving mower that leaves your lawn looking freshly manicured.
I appreciate that not everyone needs a mower of this capacity. The Belrobotics BigMow robotic lawn mower is designed to replace large tractor driven mowers. A robotic mower is considerably cheaper to run than a traditional tractor mower. I appreciate that there is an initial outlay to pay for, however, the equivalent tractor mower can cost many thousands of pounds.
Features
Robotic mowers are a great time saver.
Many customers save one day per week.
Mow your lawn exactly when you want to.
Saves labour bills.
Belrobotic's BigMow can cut up to 24,000 m². Almost 6 acres of lawn!
8 x lower energy costs.
Exceptionally quiet, low noise pollution.
Warning in case of theft or malfunction.
GPS guidance system.
Never physically cut your lawn again.
The Belrobotics BigMow Robotic Lawn Mower
I have sold and used various robotic mowers now for several years now. The first robotic mower that I sold was back in 2008. I have seen the technology considerably improve over the years, making a robotic mower is a wise choice to mow your lawn. Especially if you are looking to free up time which many people are.
The Belrobotics BigMow robotic lawn mower is designed to cut between 10,000 and 24,000 m². 24,000 m² is equal to 2.4 hectares or 5.93 acres which is a considerable amount of grass. Many customers are finding that a large robotic mower can literally free up at least one day per week in the growing season.
The Belrobotics BigMow robotic lawn mower is not only for large gardens. It is suitable for football pitches, golf clubs, playing fields and more etc.
I find cutting grass quite therapeutic, however, there are times when a robotic mower can really be a great time saver. I know many people who dread cutting their lawn due to the time it takes, this is where the Belrobotics BigMow robotic lawn mower proves its worth. In case you're not looking for quite such a large robotic mower we have a range of smaller robotic mowers available here.
The Benefits Of A Robotic Mower
A robotic mower can give many benefits, probably the largest benefit is the fact that the mower frees up time. And of course, it's effortless. As I mentioned earlier, in many cases people can spend the whole day cutting their lawns.
All robotic mower's mulch, so there is no grass to collect which is another time-saving benefit. Mulching also helps to keep your lawn green in dry weather. The mulch acts as a green manure which in turn acts as a fertiliser keeping your lawn greener for longer.
The Belrobotics BigMow robotic lawn mower can be operated from a smartphone, tablet, or computer. It can locate the mower, see how much power is left in the battery and much more!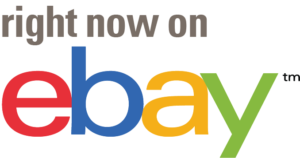 How Does Belrobotics BigMow Robotic Lawn Mower Work?
Robotic lawnmowers work in various zones, each zone will have its own perimeter wire. The perimeter wire literally goes all the way around the outside of the lawn and around flower borders etc. The perimeter wire is literally lightly tacked down on top of the lawn, there is no need to bury the cable. The grass will quickly grow over the cable, and it will not be visible.
The robotic mower works within the perimeter wire. It doesn't cut in an up-and-down way, as you may expect. It takes more of a random way of ensuring that the whole area is completely cut.
The docking station means that the robotic mower will never run out of power. When the battery runs low, the mower will return to the docking station and recharge itself. It takes approximately 80 minutes for a full recharge.
You can literally pre-set the mower to cut the grass at your convenience. The machine also has rain sensors, so it can be sent back to the docking station if required.
It's important to take time to do the installation correctly as the perimeter wire needs to be in the correct place. In this way, it can keep strimming and edging down to a minimum as it's important to make the most of your investment.
Five Floating Cutting Heads
With five floating cutting heads equipped with three blades on each cutting edge. The Belrobotics BigMow robotic lawn mower can adapt to different ground conditions. We all know that not every lawn is a bowling green. The 15 stainless steel blades ensure that the grass is constantly mulched.
The width of the robotic mower is 103 cm.
To Conclude
Although I like to use a lawn mower with a petrol or diesel engine, I can definitely see the advantages of a large robotic mower. They are great for freeing up time and you're not limited to cutting the grass once a week. The mower can be set up to come out at your convenience. You should never have long grass again!
According to the manufacturers, a robotic mower uses eight times less energy than a traditional mower of that capacity. Another benefit is the fact that a robotic mower can free up time and save on labour bills when used commercially.
I'm a great fan of mulching as it's a great time saver and it also helps to keep your lawn greener in dry weather.
Over the years I have sold quite a few robotic mowers, every year they become more popular as customers see the benefits. If you'd like more information on the Belrobotics BigMow robotic lawn mower please give me a call on (07971) 648879.
Specification
| | |
| --- | --- |
| Battery Type | LIFePo4 |
| Battery Power | Standard battery capacity: 19,2 Ah More powerful battery options: (Ah) 24 |
| Battery Charge Time | Charging time: 80 min |
| Blade Motors | Number of heads: 5 |
| Cutting Width | Mowing width: 1033 mm |
| Cutting Heights | Low cut – minimum: 20 mm High cut – maximum: 100 mm |
| Blades | Number of blades: 15 |
| Cutting System | Number of heads: 5 |
| Cutting Strategy | Adaptive mowing: Standard |
| Lawn Size | Max. mowing area: 24.000 m2 |
| Theft Protection | Anti-theft safety feature: Yes Monitoring: Track & Trace + SMS Included |
| Remote Control | Yes: Fleet management system |
| Max. Slope | Standard max. Slope 30% Max. slope with option (Kit): 45% |
| Speed | Speed: 3.6 km/h |
| Sound Level | Max. noise: 52dB |
| Dimensions (HxWxL) | Dimensions: 111cm x 127cm x 51cm (Length x Width x Height) |
| Weight | Weight: (kg) 71 kg |