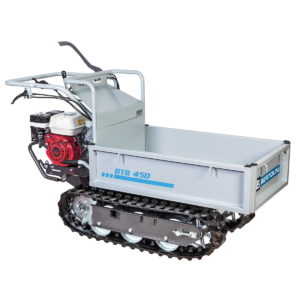 Today we are looking at the Bertolini BTR-450 Transporter, this machine is designed for professional use. Yesterday, we looked at the Bertolini BTR-340H Transporter, this is a slightly smaller machine which is designed more for the keen gardener. Today we are moving up the range to professional transporters. The BTR-450 sells for £3999 offering a saving of £390.
As I mentioned yesterday it's always difficult to know what to use in the garden or for landscaping jobs. The good old-fashioned wheelbarrow is still a firm favourite, but with a powered barrow, life can definitely be much easier! We know that every professional landscaper works in different situations. However, the Bertolini BTR-450 Transporter offers great flexibility, with its 450 kg capacity.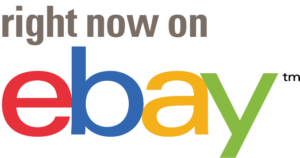 Features
A rugged all-terrain wheelbarrow.
Ideal for moving bulky items around the garden.
450 kg capacity.
Reliable Honda engine.
Easy recoil start feature.
Four speed gearbox.
Tight turning radius.
Belt clutch.
Telescopic loading platform.
Dumps at 50°.
Safe operation on slopes up to 20°.
Three-year warranty.

         Bertolini BTR-450 Transporter                               Handlebar Controls

Bertolini BTR-450 Transporter

The Bertolini BTR-450 Transporter is aimed at professional landscapers, construction workers and farmers as a rugged workhorse. I always find it difficult to know what is best to use sometimes and what is most practical in the garden for moving general garden waste and objects. The Bertolini is a practical way to move compost, soil, grass clippings and anything else that needs moving on a site.
Engine

The Bertolini is powered by a GX 160 overhead valve four-stroke engine. The engine capacity is 163 cc which in turn develops 4.8 hp, the Honda engine is fitted with a recoil start.

Honda engines are favoured by many people on small plant and machinery.  The Honda engines are a very well-proven engine. Over the years I have owned many machines with have been powered by Honda engines. I have never ever had a problem with a Honda engine, the only parts that I have purchased have been filters and spark plugs. The Honda engine has a very easy starting mechanism, where it takes very little effort to pull the recoil start.

The GX160 engine has a dual-element air filter to maximise engine life, make sure and keep this filter clean to prolong engine life and performance. It also features a cast-iron cylinder liner to lengthen the life of the engine.

Using the Bertolini BTR-450 Transporter

The Bertolini tracked Barrow is a very versatile machine and can be used on inclines up to 20° fully laden. The 50° dump angle can also be used on slopes up to 20° even when it is fully laden.

The oil-immersed gears help to give reliability and long life. The Bertolini has a telescopic loading platform that is longer than the actual chipper bed. This enables much longer items to be transported, for example, planks of wood, etc.

Power take-off

The Bertolini has a useful feature which is a power take-off that can be used to drive various accessories. The power take-off revolves at 2100 rpm.The protected brakes ensure that when you are using the machine in extreme conditions the brakes are fully covered and will not cause extreme wear and tear in poor conditions.

To Conclude

It's always difficult to know what to use in the garden to move materials around, the traditional wheelbarrow is still a firm favourite. The Bertolini tracked barrow offers versatility and convenience and low ground pressure that causes minimal damage in gardens. Bertolini comes with a three-year peace of mind warranty, which means they obviously trust their machines!

Specification

Gearbox: 4-speed (3 forward + 1 reverse)
Load capacity: 450 Kg
Lift/dump: manual
Transmission: with gears in oil bath
Clutch: belt, with automatic disengagement when the control lever is released
Brakes: with expansion and automatic cut-in when the clutch is released
Body: telescoping
Dump angle: 50°
Steering: with independently controlled releases and brakes
Minimum turning radius: 700 mm
Power take-off: independent at 2100 rpm
Weight: 180 Kg