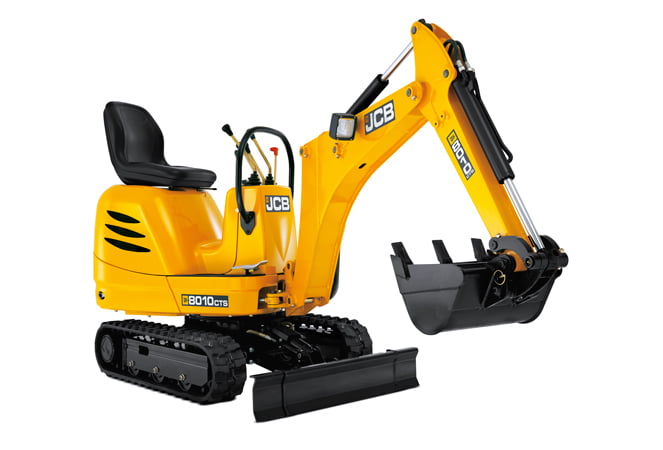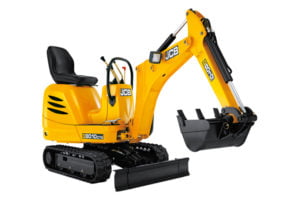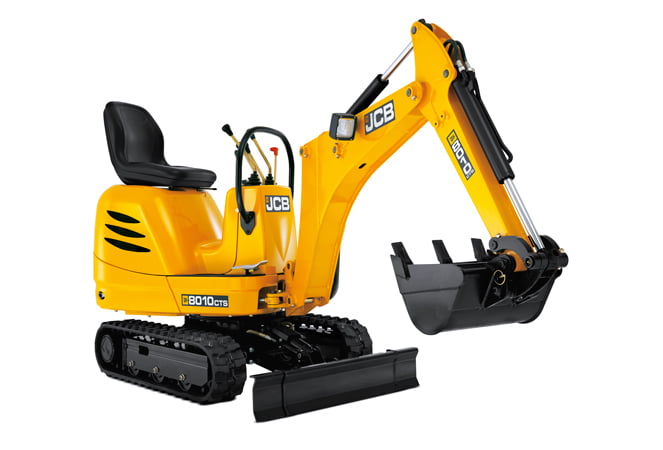 Today we are looking at the JCB 8010 micro excavator or mini digger. We looked at the slightly lower-spec JCB 8008 micro excavator three years ago. It never fails to amaze me how much work a small excavator can do against a man on a shovel, despite the compactness of these machines.
Many properties and sites can have very difficult access, which makes the JCB 8010 micro excavator ideal for limited access sites. These types of machines are ideal for landscapers who need access to rear gardens.
At the time of writing, the JCB micro excavator is the most powerful machine for its size on the market today. The increased digging power and lift capacity allows the use of larger attachments.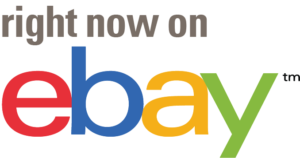 Extending Undercarriage
The JCB  micro excavator has tracks that narrow down to a width of 700 mm. The tracks extend out to 865 mm for added stability, which helps to extend the reach and digging depth. Which enables the machine to go through a standard garden gate.
Compact Excavator
The compact size and the minimal tail swing make operation in confined spaces much easier. The narrow width means that the excavator can work in buildings and small gardens, including up against walls.
Common Sense Controls
Although the JCB 8010 micro excavator is small, there is still plenty of legroom for the operator. All the functions operate independently controlled, making it easy for the operator. Whether they are professionals or novices who are just getting used to the machine.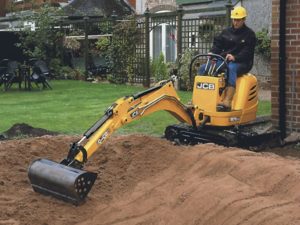 Economical Diesel Engine
A 1131cc diesel engine powers the 8010 micro excavator. The engine develops 13.8 kW, which is 18.5 hp. The manufacturers claim that the 11.5 L fuel tank gives you a full day's work, so there's no need to fill up halfway through the day. That sounds fairly economical to me! There is also a battery version now available.
Lightweight Excavator
At just 1.1 tons, the JCB micro excavator is easy to move around on a trailer. At this weight, the majority of vehicles have the capacity to move the excavator around.
Accessories
JCB has a range of accessories for the JCB 8010 micro excavator, many of which work off the auxiliary hydraulics. The accessories can make the machine extremely universal.
Technical Support Service
As with any machine, it's important to have a good parts service and support in case of any breakdowns. 95% of parts can be delivered to anywhere in the world, within 24-hour's.
JCB offers an extended warranty for peace of mind; this also includes service agreements and maintenance contracts. I always like the idea of a good warranty; no unnecessary bills has to be a good thing!
Specification