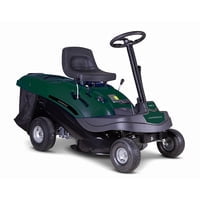 Today we are looking at a compact ride on mower for under £1000. In fact, just £990 including VAT, which offers a saving of over £400 on the normal price. There are two machines available that are almost identical; the first one is the Chipperfield C25- 7 which is an ex-demonstrator ride on mower. The second machine is a Racing 62 PR ride on mower, which is once again an ex-demonstrator mower. Both these ride on mowers come with two years warranty.
These two compact ride-on mowers are about as small as you can get in the ride on mower range. The great thing is that it makes them ideal for the smaller garden with obstacles due to their compact design. With a cutting width of 61 cm, these two ride on mowers can fit through most garden gates.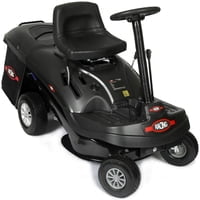 Engine
The two compact mowers are powered by a petrol 4-stroke engine with an electric key start. The four-stroke 196cc overhead valve engine develops 6.5 hp.
Five Speed Gearbox
With a five-speed gearbox, the two compact ride on mowers has the right speed to cope with various conditions. There are four forward speed gears and one reverse speed.
Most modern ride on mowers today are powered by a hydrostatic drive. This type of drive gives a machine instant forward and reverse and at a variable speed which makes mowing very easy. The two above machines are budget machines so they are powered with a traditional gearbox. Personally, I much prefer the hydrostatic drive, however, we must remember that these machines are priced at under £1000!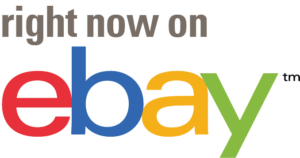 Cutting deck
As I mentioned earlier, these two compact ride on mowers are about as small as they come! The great thing is that the 61 cm deck enables the mowers to get through most garden gates and negotiate narrow pathways and obstacles.
There are five height positions ranging between 30 to 70 mm. It's always a good idea to have the option for a high cut, especially if the grass gets slightly of control.
150 L grass collector
Both the compact ride on mowers have a generous 150 L grass box which can be operated from the driver's seat. In my opinion this is a good size collector that helps to keep emptying to a minimum.
Final Thoughts On Compact Ride on Mowers
If you're looking for a compact ride on mower for under £1000, this could be a great option. They do offer value for money and are very compact for those who prefer a ride on mower over a walk behind machine. Both ride on mowers come with a two-year manufacturer's warranty for peace of mind.
The only thing I would like to see is hydrostatic transmission, however, you can't have everything on a budget machine! If you have a slightly larger budget there are similar machines with hydrostatic transmission, which may be worth looking at.
Specification
More Information

| | |
| --- | --- |
| Engine Make | Racing |
| Engine Type | Petrol 4-stroke |
| Engine Capacity | 196cc |
| Engine Power | 6.5hp / 4.8kW @ 3600rpm |
| Engine Cylinders | Single |
| Engine Starting System | Electric Key Start |
| Transmission | Manual – 4 Forward / 1 Reverse |
| Drive | Rear Wheel |
| Speed | Forward: 1.5-4.6km/h – Reverse: 2.3km/h |
| Cutting Width | 61cm |
| Cutting Heights | 30-70mm (5 Positions) |
| Height Adjustment | Lever |
| Blade Engagement (PTO) | Manual |
| Blades | Single |
| Grass Collector | 150 Litres |
| Mulching | No |
| Headlights | No |
| Wheels – Front | 250mm |
| Wheels – Rear | 325mm |
| Weight | 136kg |
| Lawn Size | Up to 2000m2 |
| Warranty | 2 Years |