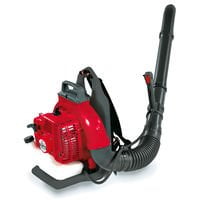 Today we are going upmarket to the Efco SA2062 backpack blower, this is a commercial leaf blower for large-scale cleaning jobs.
The price of the Efco SA2062 backpack blower at the time of writing is £679 including VAT. I appreciate that the prices are considerably more than the previous machines that we have been looking at. However, my theory is that if you buy a quality machine it actually works out cheaper in the long run. And you have the pleasure of using a well-engineered leaf blower.
Yesterday we looked at the Stiga SBP 375 backpack blower, a powerful semi-commercial machine that is available for £399 including VAT.
The Efco SA2062 backpack blower comes with a comfortable backpack harness that helps to make continuous blowing easy.
Efco obviously trusts their machine due to the three-year manufacturer's warranty which to me, gives great peace of mind.
Features
A professional blower for high-speed blowing.
Comfortable backpack for operator comfort and minimise fatigue.
Movable lance handle for operator comfort.
Powerful two-stroke 4.5. Hp engine.
Quiet running.
Three-year peace of mind warranty.
Efco SA2062 Backpack Blower
As I have mentioned in previous blog posts, my leaf blower is the tool that I use the most in the garden. I know we often refer to garden blowers as leaf blowers, however, they can be used for many more tasks other than leaf blowing.
Other than leaf blowing, I use my blower for tidying up after a days work in the garden. This can include, blowing hedge clippings, literally clearing dirt, mud and debris off the lawn. I have even scarified a lawn and then used the leaf blower to blow the debris into heaps. Another great use for a garden blower is to be able to blow down machinery after use. It's a good way of keeping machinery clean without having to use a power washer.
The Efco SA2062 backpack blower is a commercial backpack leaf blower that is designed to make light work of heavy jobs.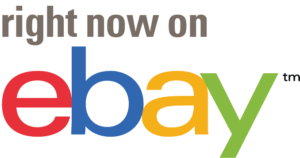 Engine
The powerful 61.3 cc two-stroke engine that develops 4.5 hp has the power to move the heaviest of debris. From heavier items like bottles and fallen fruit.
The manufacturers have made the Efco SA2062 backpack blower fairly quiet, so it can be used in urban areas and rural places. The engine is provided with an oversized air filter for efficient and clean running.
It's important to keep the air filter clean for engine efficiency and fuel economy. Failure to keep the air filter clean will result in poor performance and shorter engine life. To be fair, knapsack blowers don't particularly pick up lots of debris in the air filter. Due to the machine being on the operators back and generally out the way of the dust and debris. But the air filter still needs to be kept clean and checked regularly for efficient running!
With an airspeed of 324 km/h the Efco SA2062 backpack blower has the ability to tackle most blowing tasks in the garden and in public places.
Antivibration System
It's important to have a good antivibration system if you go to use a leaf for prolonged use. The Efco SA2062 backpack blower has a good antivibration system that protects the operator. One of the good things about paying more money for a machine is the fact that the manufacturers fit a decent antivibration system.
To Conclude
I always recommend customers to purchase the best machine that they can afford. I appreciate that we all have to work to a budget and we can't always necessarily have what we want. However, I believe if we purchase a decent machine, long-term, it will pay off big time. Not only do we have a well-engineered machine but we have something that will be long lasting and also a pleasure to use.
Would I buy the Efco SA2062 backpack blower, the answer to this is, yes! However, in all fairness, I have used Stihl blowers for many years, so I would probably stick with the brand I know. Having said this, I have also used many Efco machines over the years and have been very satisfied with their performance. A great plus point is the manufacturer's three-year warranty, I'm very much for a good warranty as it gives peace of mind to the user. Some users favour them over the Stihl brand!
Specification
| | |
| --- | --- |
| Engine Type | Petrol 2-stroke |
| Engine Capacity | 61.3cc |
| Engine Power | 4.5hp / 3.3kW |
| Engine Starting System | Recoil |
| Engine Fuel Tank Capacity | 2.3 Litres |
| Air Flow Speed | 90m/s (324km/h) |
| Air Flow Volume | 20m3/min (1200m3/h) |
| Vibration | 2.5m/s |
| Sound Level | 75dB (A) |
| Weight | 9.4kg |
| Warranty | 3 Years |