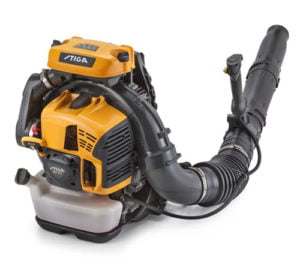 Today we are looking at the Stiga SBP 375 backpack blower, this is Stiga's most powerful knapsack leaf blower. The Stiga SBP 375 backpack blower is currently on special offer at £399 including VAT, it offers a saving of £60.
Over the last few days, we have been looking at budget backpack blowers. We recently looked at the budget Racing PBB50 petrol backpack blower, which offers value for money for the domestic gardener.
The Stiga SBP 375 backpack blower is a professional machine that has huge amounts of power and can deal with heavy-duty tasks. Such as wet leaves, hedge clippings, dirt and much more.
For peace of mind, the Stiga SBP 375 backpack blower comes with a two-year warranty.
Features
 Stiga's most powerful petrol backpack blower.
Suitable for commercial use and keen gardeners.
High-performance 2 stroke engine with automatic choke.
Joystick control.
Backpack harness for ease of operation.
360 km an hour air blast.
Two-year peace of mind warranty.
Stiga SBP 375 Backpack Blower
As I have mentioned in previous blog posts, the leaf blower is the machine that I use most in the garden. We often refer to garden blowers as leaf blowers, however, they are capable of many more tasks. I use my knapsack leaf blower for leaf blowing, clearing up after a days work in the garden, blowing patios and driveways and more. I've even scarified a lawn and then used the blower to blow the material into heaps ready for clearing up. They really are a universal machine and literally save me hours of work every week. I hardly use a rake or broom as the leaf blower can do so much more.
Although the handheld blowers are very compact and really useful for swinging around and getting into awkward places. In general, the average backpack blower has much more power. The average handheld blower is around 25 to 27cc whereas the Stiga SBP 375 backpack blower that we are looking at today is 75.6 cc, in other words, three times as powerful!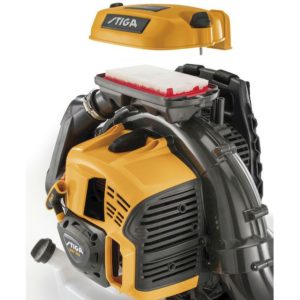 Engine
With a 75.6cc engine that develops 4.2 hp the Stiga SBP 375 backpack blower has plenty of power to move the wettest of leaves. The engine has a traditional recoil start system and is fitted with an automatic choke and fuel primer for easy starting.
The air filter is placed at the top of the machine for easy maintenance. It's important that you keep the air filter clean for prolonged life and efficient running. However, with the backpack blower being on your back it keeps out the way from the majority of the debris.
The 2.1 L fuel tank gives plenty of fuel for minimum stoppages. Although I don't own this machine, basing it on the Stihl blower that I use, my guess is that you would get a good one hours use out of the machine before refuelling.
Antivibration System
It's important that a backpack blower has a good antivibration system, especially if it is going to be used for prolonged periods. I've mentioned in previous posts that the more basic and budget type blowers do not have the best antivibration systems in place. Stiga does have an anti-vibration system on their backpack blower which is great for prolonged use.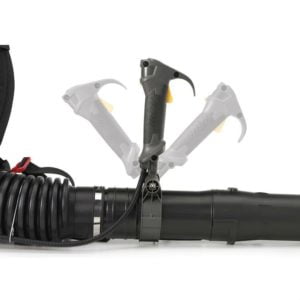 More Features
The joystick control enables you to move and swivel the lance for maximum user comfort and efficiency. The throttle can also be locked into position, another useful feature! The turbine type system develops 360 km an hour of airflow, enough to move the heaviest of leaves!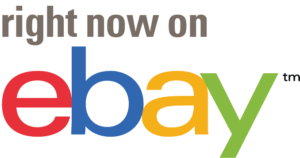 To Conclude
I always recommend customers buy the best product that they can afford. The Stiga SBP 375 backpack blower is a well made machine that can be used for commercial and domestic use. If you are a domestic user you would have a quality machine that would give you many years of service. The fact that the machine comes with a two-year warranty is another good plus point.
I have used Stiga products and I know many customers who use their Stiga products commercially. I would definitely consider taking a serious look at the Stiga SBP 375 backpack blower.
Specification
More Information

| | |
| --- | --- |
| Engine Type | Two Stroke Petrol |
| Engine Capacity | 75.6cc |
| Engine Power | 4.2hp / 3.1kW |
| Engine Starting System | Recoil |
| Engine Fuel Tank Capacity | 2.1 Litres |
| Air Flow Speed | 360km/h / 100m/s |
| Air Flow Volume | 25m3/min |
| Vibration | 1.5m/s |
| Sound Level | 112dB (A) |
| Weight | 11.6kg |
| Warranty | 2 Years |