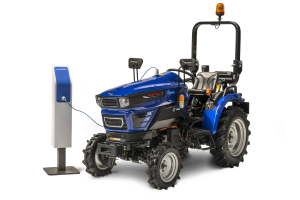 I recently came across the Farmtrac electric FT25G compact tractor. I must admit I didn't know that this machine was available. I have heard of electric excavators but not of any compact tractors. You can see the original post that I saw on LinkedIn below. You can find more details on the Farmtrac electric FT25G compact tractor here.
I must admit I'm not a great fan of battery equipment, but I have to say in the last year or so, it has come a long way, especially the commercial battery products. I would still be very careful when purchasing domestic battery equipment; it doesn't always do what it quite says on the packet!
The Same Functionality As A Diesel Compact Tractor
Apparently, the Farmtrac electric FT25G has the same features and functionality as a diesel compact tractor. However, the electric version has the advantage of being able to work in places like greenhouses with no issues of fumes etc. It's also great for places like equestrian centres, where horses can be rather jumpy when it comes to machinery like tractors and powered equipment. And, of course, the other advantage is that you have almost silent power, certainly no diesel noise or vibration. Although, I have to say that the diesel engine has come a long way in the past few years.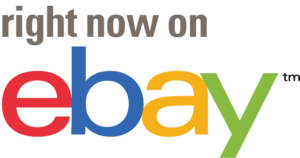 Power
The electric Farmtrac FT25G develops 18 kW of power, which equals 24.14 hp, which is pretty good. The battery pack capacity is 300AH, the manufacturer do not say how long the battery will last. That's obviously a fairly large battery, however, I'm still learning about battery power and can't give you the full answer. The charge time is eight hours, that's from zero capacity to 100% capacity. I'm guessing the tractor could be topped up slightly over a lunch break.
It's difficult to know how long a battery will last for machinery as it depends on the type of work it is doing. Generally, on machines like tractors and excavators etc., I would expect to have a day's work without filling the tank with fuel. I would like to think this is the same with the battery-powered electric Farmtrac FT25G.
Electric Technology
The great thing is with electric technology is that it must be far easier and cheaper to transmit the power from the motor to the wheels. With commercial battery-powered mowers, there are no belts to tighten; this is a huge advantage as it minimises downtime. I appreciate that the compact is not powered by belts, however, I'm sure with electronics the functionality can be produced in a much cheaper way than the traditional gearbox or hydrostatic drive model.
The Same As A Diesel Compact Tractor
It appears that the electric Farmtrac FT25G compact tractor is identical to the diesel models, apart from it has an electric motor in place of the diesel engine. Maybe this is the easiest way to produce an electric compact tractor.
According to the brochure, the electric Farmtrac FT25G has a three-range constant mesh gearbox. Oil-immersed brakes with an independent parking brake. Standard oil-driven hydraulics with position control. A 540 rpm power takeoff drive with an optional mid-mounted power takeoff.
The steering is still hydrostatic power steering. The front axle has selectable four-wheel-drive.
To conclude
I really like the advantages of being able to use this electric Farmtrac FT25G in places like glasshouses with no concerns regarding fumes etc. It also has the added advantage of being a very quiet way of producing power. I would really like to know how long the batteries last between charges. As soon as I find out, I will update this post.
Update: I have just heard from Justin Thompson that on light work the Farmtrac electric FT25G compact tractor battery will last around seven hours. When using the compact tractor with a finishing mower, the battery lasts between five and six hours.
Specification