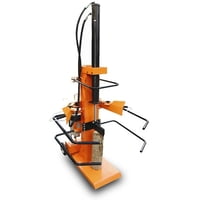 Today we are looking at the Feider FBE-8T100 8-Ton Electric Log-Splitter, this is one of our most popular log splitters. This log splitter is on special offer at £549.95. Over the past few days, we have been looking at the BCS range of rotavators, so, it's now time to look at something different today.
It never fails to amaze me how much time having the right tool for the job can save you huge amounts of time and energy. Over the years I've seen so many people struggling in their garden due to using the wrong tools and equipment. Gardening and landscaping can be made so much easier if we make the right decisions when purchasing.
The Feider FBE-8T100 8-Ton Electric Log-Splitter is one of those tools that's definitely a timesaver and much quicker than the traditional axe. We do have a range of various log splitters for domestic and commercial use. Today we are looking at a powerful eight-ton domestic lock splitter.
Feider FBE-8T100 8-Ton Electric Log-Splitter
Features
A top of the range log split at a value for money price.
Suitable for UK market.
A real time saver if you are using a log burner.
Electric motor- almost silent power.
No servicing of motor.
Transport wheels for ease of movement.
Comes complete with a generous length of cable.
The Feider brand appears to be becoming very popular as they offer value for money on their time-saving equipment. This electric eight-ton log splitter is a fine example of what Feider does well!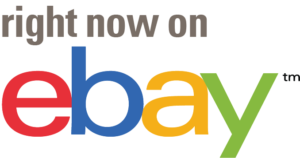 Electric motor
The Feider FBE-8T100 8-Ton Electric Log-Splitter is powered by a 3000 W electric motor, which is about the equivalent of a 4 hp petrol engine. For your interest, 746 W is equal to one horsepower! Although I am someone who always prefers a machine with an internal combustion engine, however, electric power does bring quiet power and zero engine services!
With a 3000 W electric motor the log splitter powers a hydraulic pump that then powers the hydraulic ram. The hydraulic ram produces eight tons of pressure; that's enough to power through those knotty logs that are traditionally difficult to slice through with an axe.
Transport wheels
As you can see the Feider FBE-8T100 8-Ton Electric Log-Splitter is a well-built machine. However, with the 200 mm transport wheels it makes it very easy to move around. The great thing is you can take the log splitter to the work, providing your electric cable is long enough.
High-capacity log splitter
This high-capacity log splitter will accept logs up to 40 cm in diameter and 106 cm in length. This is large enough for the average homeowner.
To conclude
As I mentioned earlier, Feider seems to be making quite a name for itself with their budget-priced and well-made products. I do normally prefer a machine with a petrol or diesel engine on. However, in this case, the Feider 8-Ton Electric Log-Splitter offers quiet power. With the almost silent running electric motor and the quiet hydraulics you can still hear yourself speak.