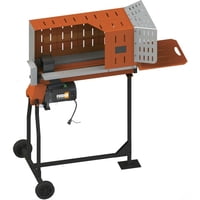 Today we are looking at the Feider FBE-5TS 5-Ton Electric Log-Splitter. I always like to find tools that simplify jobs and take the hard work out of log splitting. Recently we looked at the slightly larger Feider FBE-8T100 8-Ton Electric Log-Splitter which is proving to be very popular. We do have larger log splitters available, however, this machine is definitely much quicker than the traditional log splitting axe!
If you're running a wood burner or hearth in your home, you will find the Feider FBE-5TS 5-Ton Electric Log-Splitter invaluable. This Electric looks better is currently on special offer at just £239 and offers a saving of £90.
With a two-year peace of mind warranty and an optional five-year warranty, this look splitter really does offer value for money.
Feider FBE-5TS 5-Ton Electric Log-Splitter
Features
A quality electric log splitter at a low price.
Compact machine.
A time-saving machine.
Electric motor.
No maintenance costs.
Quiet running.
Waist height stand.
Transport wheels for easy movement.
Two-year warranty
The Feider range of machinery has recently become very popular due to the value for money these products offer. The Feider Electric Log-Splitter is no exception to the rules. If you are a home user and have a considerable amount of wood to split, this machine can be a real time saver.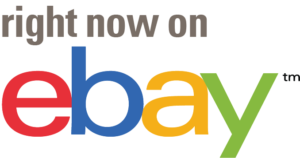 Quiet Power
Powered by a powerful 1500 watt electric motor the Feider log splitter develops just over 2 hp of quiet power. There is no oil or petrol to check or service, just a quiet electric motor.
Easily Transportable 
This five-ton look splitter comes complete with a stand that is at waist height to avoid minimal back straining. The stand is mounted on small wheels (150 mm) which enable the log splitter to be moved around the garden. This enables you to take the machine to the work rather than taking the work to the machine!
The log splitter has a decent length of lead that provides unrestricted movement. It is advisable to use an extension lead with waterproof sockets and safety cut out when using the machine outdoors.
With five tons of downward pressure, the Feider FBE-5TS 5-Ton Electric Log-Splitter quickly splits your logs cleanly. This machine will take logs up to 52 cm in length and 25 cm in diameter.
To Conclude
There are many different types of log splitter on the market today, the Feider log splitter certainly offers excellent value for money at £239 complete with a year warranty. We do have larger electric and petrol machines available if you're looking for something larger.
Specification
| | |
| --- | --- |
| Motor | 230v |
| Power | 1500w |
| Splitting Force | 5 Tons |
| Max. Log Diameter | 25cm |
| Max. Log Length | 52cm |
| Four-Way Wedge | No |
| Stand | Included |
| Two Hand Safety Control | Yes |
| Transport Handle | Yes |
| Transport Wheels | Yes – 150mm |
| Cable Length | 3.3m |
| Weight | 65kg |
| Warranty | 2 Years |