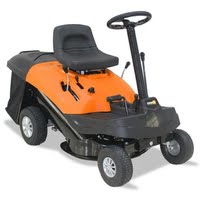 Today we are looking at the battery-powered Feider FRE7050 Battery-Powered Electric Ride-On Mower. This Feider ride on is currently on special offer and selling for £1799 with the £300 discount included. Feider offers a petrol version of this machine, you can see the Feider FRT-7550M Ride-On Lawnmower here.
I have to say that I am not a great fan of battery equipment, I much prefer a machine with a proper engine on, in other words, an internal combustion engine. Having said this, it does seem like battery equipment has come a long way in the last few years. It certainly makes for very quiet operation. I know the environmentalists say that battery power is far better for the environment, however, I'm not quite so sure about that. I have heard that the batteries are expensive to replace and very difficult to dispose of and can have an adverse effect on the environment! However, I guess that's really another subject!
Feider FRE7050 Battery-Powered Electric Ride-On Mower
So, let's see what the Feider FRE7050 Battery-Powered Electric Ride-On Mower has to offer.
Features
Quiet battery power.
Li-lon battery tech, which enables faster charging times and longer run times.
Quiet running.
Cheap service charges.
No petrol cans to fill.
Minimal vibration.
Compact machine.
Strong steel mounted cutting deck for durability.
Five cutting heights.
Generous size grass collector.
Two-year peace of mind warranty.
The name Feider seems to have suddenly taken off in the UK over the past year or so. Feider products are manufactured in France, they make a range of machinery for the home and garden, from generators to mowers. The products certainly seem to be very well priced and receiving good reviews.
The Feider FRE7050 Battery-Powered Electric Ride-On Mower is one of the first battery ride-on mowers to come to the UK. It offers powerful petrol matching performance and is a very compact ride on mower that is great in restricted areas.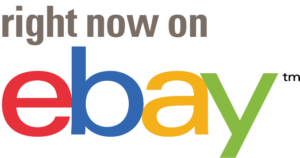 Battery Power Is Becoming Popular!
Just out of interest when visiting the Saltex commercial equipment show in Birmingham this year. I noticed a huge amount of battery equipment; it appears that the manufacturers have taken on board that battery power may be the future. It certainly appeared to generate a great deal of interest and of course, there is the benefit of quieter power. Personally, I'm not sure if it really is the future, but time will tell.
The manufacturer claims that it can outdo comparable petrol models which I do find amazing, however, battery equipment has come a long way in the last few years. In theory, it should give a much quieter experience to the operator and the neighbours. However, depending on what type of blade you have fitted, there can be an element of blade noise created.
The great thing is that you don't have to keep petrol in stock, service charges are kept to a minimum and the electric motor is entirely maintenance-free. So, although the initial cost is more than the equivalent petrol model, servicing costs are considerably reduced. It will be interesting to see how long the batteries actually lasted a machine like this.
Compact Ride On Mower
One of the problems with ride-on mowers is that they can be rather cumbersome and sometimes you can almost achieve more with a decent walk-behind machine. However, the Feider FRE7050 Battery-Powered Electric Ride-On Mower is a very compact machine which has a 68.5 cm cut (approximately a 27-inch cut). I have used similar machines that are around the same size and they do really offer great manoeuvrability and are very compact. A machine of this size has the ability to go through most garden gates and fits down the majority of garden paths.
Robust Steel Deck
The robust steel cutter deck means that the Feider FRE7050 Battery-Powered Electric Ride-On Mower can take the accidental knock and bumps that come with mowing. To be fair cutter decks take a fair bit of abuse, however, it is still important to respect your machine and not deliberately run over unnecessary objects. I normally take some time to clear the lawn of any branches or objects that may interfere with the cutting process. It's far easier to do this way that rather than keep stopping and starting and having to jump off the ride-on mower.
The Feider cutting deck can be adjusted to 5 different heights ranging from 35 mm to 80 mm which is a decent cutting range. Always take care not to cut the grass too short, it's much better just to keep the lawn cut at a sensible height rather than shaving the lawn off, this is especially so in drought conditions.
Generous Grass Collector
The Feider comes with a generous grass collection box which offers 150 L capacity and can be operated from the operator seat. The collection box is made from a breathable fabric which needs to be kept clean to work efficiently. Most collectors on rotary mowers work by blowing the grass into the collection box. After a period of time, the collection box will start to get slightly clogged due to the grass filling up the ventilation holes. The collector can be cleaned with a power washer or airline or even with a garden hose, very easily indeed. It's important that the box is kept clean otherwise it will restrict the airflow and the cutting efficiency will be reduced considerably.
It's great that the Feider ride on mower has the ability to empty the collector from the operator seat. There are some machines on the market that require the operator to stop the machine and to empty the collector manually. To me, this is totally unnecessary and creates a lot of extra work. Thankfully, Feider has a common-sense way of emptying the grass collector, from the operator's seat!
Variable Speed Transmission
I guess another plus point with the Feider FRE7050 Battery-Powered Electric Ride-On Mower is that it offers variable speed transmission. Originally ride-on lawnmowers had a clutch and gearbox, today most petrol and diesel machines have a hydrostatic transmission that requires no big gearbox or clutch and gives you instant forward and reverse at variable speeds.
The electric mower gives the equivalent of hydrostatic flexibility, which is great. I don't recommend purchasing a ride on mower without hydrostatic transmission or variable speed. The old-fashioned gearbox and clutch method is now really old-fashioned. However, if your budget is tight, gearbox models are still available.
Specification
| | |
| --- | --- |
| Engine Make | No |
| Engine Type | Battery Powered |
| Battery Power | 48v / 20Ah |
| Transmission | Variable Speed – Forward & Reverse |
| Drive | Rear Wheel |
| Cutting Width | 68.5cm |
| Cutting Heights | 35mm – 80mm – 5 Positions |
| Height Adjustment | Lever |
| Blade Engagement (PTO) | Manual |
| Blades | Single |
| Grass Collector | 150 Litres – Fabric with Hard Top |
| Mulching | No |
| Side-Discharge | No |
| Headlights | No |
| Wheels – Front | 100mm |
| Wheels – Rear | 325mm |
| Dimensions (HxWxL) | 105cm x 72cm x 178cm |
| Weight | 120kg |
| Lawn Size | Up to 5000m2 |
| Warranty | 2 Years |
spastic