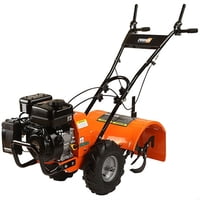 Today we are going to look at the Feider RTF4020 Pro Rear-Tine Tiller. This tiller has powered wheels and rear-driven tines, this principle is a much better principle than the tillers that have power-driven tines only.
Why A Rear Tine Tiller Or Rotavator?
As you know, I like to keep things simple and make life easy in the garden. If there is a machine that will do the job then I am all for it!
I had my first tiller when I was 17, this was a Merry Tiller which is unfortunately no longer made. However, you may be able to find a good second hand Merry Tiller on eBay. These were very well made tillers in their class, the only thing they lacked was being wheel driven.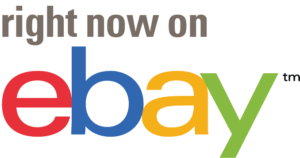 When I was around 20 I then moved on to a rear-wheel type of tiller or rotavator, the first machine was a BCS 745 diesel. I then moved on to a Dowdeswell 650 which was a diesel machine that originated from the old Howard Gems. Once again, a great machine, but sadly no longer made. I will write more on these machines in a later blog post.
See The Old Howard Gem In Action Below
Now getting back on track, a rear tined rotavator is far easier to control than traditional rotor powered tillers. In general, wheel-driven tillers and rotavators normally have between two and four forward speeds and one or two reverse gears. This gives you total control over the machine.
Traditional tillers that are driven by the rotors take a bit more getting used to due to the fact that they bounce around more. However, they can still be a time-saving investment for your garden.
Who Needs A Rotavator?
Rotavators and tillers are ideal if you have a vegetable plot, or you are a landscaper or professional gardener. They're great for turning barren land into vegetable patches or flower beds and they take the hard work out of digging. Obviously, they can also be used for creating new lawns or recreating an old lawn.
Rotavators or tillers are perfect for using in the spring when you are getting your veg patch ready for sowing. Another great use for a rotavator is for turning compost into your garden. It really helps to break the compost down and mix it evenly into the soil.
Feider RTF4020 Pro Rear-Tine Tiller
The Feider RTF4020 Pro Rear-Tine Tiller is a great rear-wheel budget machine for the keen gardener, for £499, you have a lot for your money!
The tiller is powered by a high performance 208 cc overhead-valve Fieder engine. This engine is built to commercial specifications and benefits from fuel-efficient, noise saving and low emissions. The engine has a decent fuel capacity that gives you a decent operation time between fill-ups.
Chain Drive
The rotors or times are powered by a chain drive which is an efficient way to deliver maximum power. A chain will last for many years as they hardly stretch and are built to last. Whereas, traditionally a belt drive machine will need the belt tightened regularly especially in the first few hours of the machine's life.
Gearbox
There is just one forward gear and one reverse gear on the Feider RTF4020 Pro Rear-Tine Tiller. This keeps things simple, however, the speed can be adjusted on the throttle lever.
Features And Tilling Width
With the tilling width of 40 cm, the Feider RTF4020 Pro Rear-Tine Tiller quickly gets you over the ground and yet small enough to fit through garden gates and narrow garden paths.
With the forward and reverse speed gearbox the tiller can be quickly and easily manoeuvred. Traditionally, rotor driven tillers just have one forward speed which makes them much harder to manoeuvre.
The tiller has a debris guard which is multipurpose. It protects the operator from flying debris and also as the earth smashes against the guard and helps to break the soil up.
There is a heavy-duty bumper which protects the machine and the engine from any accidental knocks and impact.
Features
A rear tiller rotavator capable of handling tough soil conditions over large areas.
Powerful four-stroke engine with overhead valve technology.
Large fuel tank.
Forward and reverse speed for easy manoeuvrability.
Chain drive for optimum performance.
Debris guard to protect the operator.
Excellent value machine
Conclusion
I always prefer the wheel-driven tillers and the Feider RTF4020 Pro Rear-Tine Tiller offers this feature. Although this rotavator isn't a heavy-duty contractors machine, it does offer great features and great value for the keen gardener. If it makes your life easier I am up for it! The tiller comes with a two-year manufacturers warranty.
Specification
Engine Make Feider
Petrol 4-stroke overhead valve engine
208cc four-stroke engine
Fuel Tank Capacity 3.6 Litres
Oil Tank Capacity 0.6 Litres
Transmission 2 Speed
Drive Chain
Working Width 40cm
Working Depth -3.5cm (Max.)
R.P.M. of Rotors 3600rpm
Wheel Type with Pneumatic Tyres
Weight 73kg
Warranty 2 Years