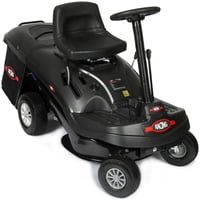 Today we are looking at the Racing 62PR Ride-On Mower, this is our cheapest ride on at £999! In other words, you get a lot of mower for your money!
As you know, I always like to buy the best machinery that I can afford, however, I know full well that we all have budgets. The Racing 62PR Ride-On Mower is a budget machine, which offers value for money. The great thing is that the customer reviews average 4.4/5 which is very good indeed.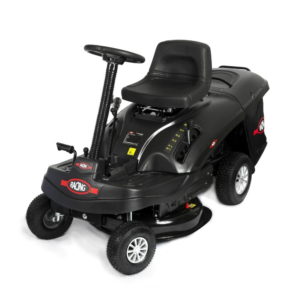 Racing 62PR Ride-On Mower
So let's take a look at the Racing 62PR Ride-On Mower. This is a very compact machine that has a 61 cm (approximately 25 inch) width cut, which makes it a highly compact machine in a smaller garden. Often with ride-on mowers, gateways and pathways can cause access problems, however, the Racing mower should be capable of going into most places.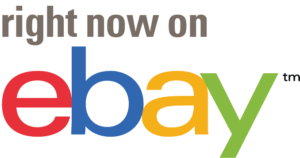 Engine
A 196 cc 6.5 hp four stroke overhead valve engine powers the Racing 62PR Ride-On Mower. The electric start helps to make life easy and the fuel-efficient engine keeps fuel costs to a minimum. As with all engines make sure and follow the manufacturer's instructions, keep the oil clean and change at the period stated in the manual. It's far better to keep the oil clean and to wear an engine out.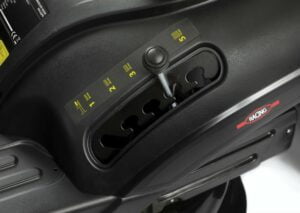 Variable Cutting Height
The Racing mower has a five-step height adjustment, the heights range from 30 – 70 mm, with this height range you have a cutting height for all seasons. One thing that I would recommend is to cut your lawn regularly. I see far too many people leaving the grass to grow far too long and then cutting the lawn too short.
In an ideal world, you only want to take a maximum of one-third of your grass at one time. So in other words, take no more than 33% of grass height of your lawn. This helps to keep your lawn looking healthy and helps keep your lawn looking good all year round. Within reason, the more regularly you can cut your lawn, the better.
Generous Grass Collector
Something that's always an important factor is that the Racing 62PR Ride-On Mower has a generous 150 L collection bag. This is always an important feature on any mower, the larger the bag, the less time we lose when emptying the bag. Emptying the bag can be carried out from the operator's seat.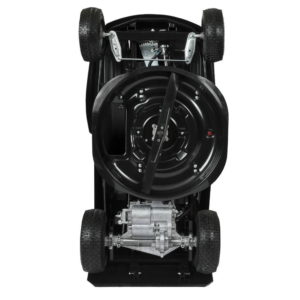 Steel Deck
The 61 cm cutting deck is made from durable steel that should give long life. It's always good to keep your deck clean for optimum cutting and collection efficiency. At the end of the season, it is not a bad practice to paint or spray your cutting deck with oil to preserve it.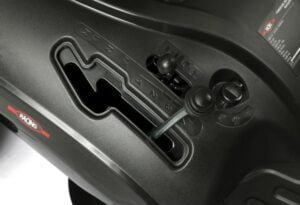 Transmission
The majority of ride-on mowers today come with hydrostatic transmission, this type of transmission gives instant forward and reverse speeds. The hydrostatic transmission also gives you variable speeds, there is no need for a clutch. Normally you just have one lever for forward or reverse, or 2-foot pedals that offer forward and reverse. It really is the most efficient way to power a ride-on lawnmower. The great thing is if you come to a thick patch of grass you can quickly slow the machine down, no gear changing or patchwork, just instant forward and reverse!
Unfortunately, the Racing 62PR Ride-On Mower does not offer this hydrostatic drive feature. It has a gearbox with four forward and one reverse gear. Once again, we have two remember that this is a budget lawnmower, so we can't have every single feature. However, the reviews really are excellent for a machine that costs under £1000!
Quick Delivery
Delivery can be the following working day, providing you order before 2 PM on a working day.
There's also an assembly service available for £100. This is a service that I would probably seriously think about. The manufacturer claims it takes 30 minutes to an hour to assemble yourself.
Features
A very compact ride on mower, ideal for the smaller garden.
Small enough to manoeuvre around obstacles.
Five-speed transmission.
Economical four-stroke engine.
Easily fits through a standard garden gate.
Electric start.
Large fuel tank.
Robust steel cutting deck.
A ride on mower for under £1000!
Next day delivery.
Optional assembly service.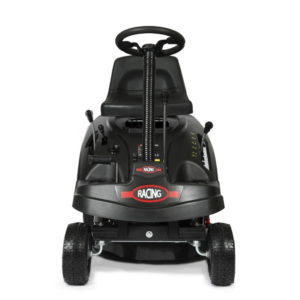 Final Thoughts On The Racing Ride-On Mower
There are not many ride-on lawnmowers as cheap as the Racing 62PR Ride-On Mower. For a ride on mower which is under £1000, the reviews are excellent.
This Ride On Mower Comes With A Two-Year Warranty
For me, the biggest downside is the fact that the machine does not have hydrostatic transmission. It would be good if Racing made a hydrostatic version, maybe this will happen in the future.
If you are looking for a budget hydrostatic ride-on lawnmower it may be worth taking a look at our ride on mower category here.
Specification
Make Of Engine Racing
Type of Engine Petrol 4-stroke
Capacity Of Engine 196cc
Engine Power     6.5hp / 4.8kW @ 3600rpm
Number Of  Cylinders Single
Starting System         Electric Key Start
Transmission      Manual – 4 Forward / 1 Reverse
Drive Rear Wheel
Speed         Forward: 1.5-4.6km/h – Reverse: 2.3km/h
Cutting Width     61cm
Cutting Heights  30-70mm (5 Positions)
Height Adjustment      Lever
Blade Engagement (PTO)     Manual
Blades        Single
Grass Collector   150 Litres
Mulching   No
Side-Discharge   No
Headlights No
Wheels – Front    250mm
Wheels – Rear     325mm
Weight       136kg
Lawn Size   Up to 2000m2
Warranty   2 Years