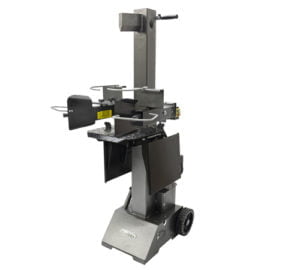 Today we are looking at the Handy 8 ton vertical electric log splitter. The Handy 8 ton log splitter is part of the Handy pro range of log splitters. The price of the log splitter is £649.99, including VAT.
I always recommend customers go for a machine that is eight tons plus as I prefer a machine that works efficiently. Smaller and cheaper machines will do the job adequately; however, if you are using your log splitter year after year, it's worth having a machine that does the job efficiently and practically.
Features
3000 Watt electric motor.
4 hp.
Two-handed operation for maximum safety.
Two year warranty.
Quiet electric power.
Gripping jaws for secure operation.
Plenty of power for the toughest logs.
Power
The Handy wood splitter is powered by a 3 kW electric motor which produces approximately 4 hp. Although, in general, I prefer to have a petrol or diesel machine, electric power is quiet and efficient. It also has the advantage of being able to be used in an outbuilding without needing ventilation.
Hydraulic
The electric motor powers a hydraulic ram which gives the force behind the log splitter. Two-handed operation ensures that hands are always kept clear of the log splitter.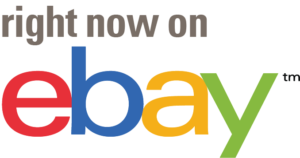 Log size
The log splitter can split logs from 80 to 300 mm in diameter and from 100 to 550 mm in length. With the eight tons of splitting power, large heaps of logs are quickly reduced in size.
Moving Around
It's easy to move the Handy dog splitter around due to the transport wheels provided. The handy handle makes manoeuvring the log splitter very straightforward.
To Conclude
It's always important to have a machine that is up to the job. With eight tons of splitting power, the Handy should be able to cope with the toughest and knotty logs very easily. I always recommend that customers purchase the best machine they can afford. It's a waste better to buy something that is slightly overpowered rather than underpowered. It can save huge amounts of time in the long run. The Handy 8 ton electrical vertical log splitter comes with a two-year warranty.
Specification
PRODUCT SPECIFICATION
| | |
| --- | --- |
| WEIGHT | 109.9 kg |
| DIMENSIONS | 84.5 × 93.5 × 150 cm |
| WARRANTY | 2 Years |
| MAX. SPLITTING FORCE | 8 Ton |
| SUITABLE FOR | Gardening |
| NUMBER OF WHEELS | 2 |
| RATED POWER | 3000 Watts |
| WHEELS | Solid |
| POWER | Corded Electric |
| CABLE LENGTH | 3 m |