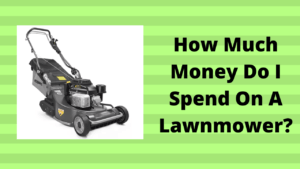 One of the questions that I am often asked is how much money do I spend on a lawnmower? Another popular question is there are just so many mowers out there, I don't know which machine to purchase.
I understand why people are confused as we almost have 8000 different products relating to garden equipment on our website! Admittedly, these products are not all lawnmowers, but the products are certainly related to the garden and landscaping equipment.
Last year I created a lawnmower buying guide, which included the various types of lawnmowers available. You can see the lawnmower buying guide here.
Unfortunately, there is a lot of budget equipment available for the garden, not all this equipment is good quality. I appreciate that everyone has a budget to stick to. My motto has always been to purchase the best that you can afford. If you can afford to buy a quality machine it should give you many years of good service. Have a look at the bullet points below before you purchase.
What To Look For Before Purchasing A Lawnmower
Is the machine tried and tested?
How long is the warranty?
Check out the reviews.
Are spare parts readily available?
Is the mower strong enough for the job?
Are you purchasing the right type of mower? (See buying guide)
What is the weight of the machine?
Does the engine have good reviews?
Good Quality Garden Machinery Pays Off
Around 40 years ago when I first started out in landscaping, I worked for a customer who had his own equipment. All I had to do was to cut two areas of grass in the garden. One area was a fine lawn which was cut with us on the mower and the perimeter area was cut with a Ford compact tractor.
The customer purchased a fine quality Ransomes cylinder mower complete with a roller seat, for the lawn area. For the perimeter area of the garden which was probably around 2 acres, a Ford 1200 four-wheel-drive compact tractor was purchased brand-new. A new rotary mower was purchased for the compact tractor, the rotary mower was attached to the three-point linkage at the rear of the tractor.
40 Years On
40 years on the same machines are being used to cut the same lawn and perimeter area! Although a considerable investment was made in the first place to purchase these machines. Looking at the prices today, the machinery is still probably worth the same price as what it was purchased for.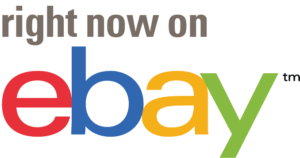 Check Out The Reviews And Warranty
I appreciate that we aren't all in a position to invest money into garden machinery, even though it may be cheaper in the long run. There are some good budget machines available that do offer value for money. I always advise customers to look at the reviews and to see how much warranty the manufacturer is willing to give a machine.
Last year I purchased a Weibang Legacy 56 Pro rear roller lawnmower. The machine comes with three years commercial warranty and five years domestic warranty. Even their smaller lower-priced domestic machines come with five year's warranty. To me, this gives me huge confidence in purchasing a machine.
To Conclude
It's always a pleasure and a privilege to use quality machinery in the garden. I believe that in the example given above, the owner had the pleasure of using top-quality machines that are still in use today. The cost over a period of 40 years is minimal.
As I mentioned earlier in the post, check out reviews and check for good warranties. Unfortunately,  I see far too much machinery that is not looked after properly. If you look after your garden machinery, providing you have purchased a good product and keep it serviced, it should give you many years of service.
They could have gone down the other route and purchased cheap machinery. However, I can guarantee that the machinery would not have lasted and overall, it would have cost considerably more money! And probably caused a lot of frustration in the meantime!