I came across this petrol leaf blower the other day and I wondered if this Parker petrol leaf blower is the cheapest on the market?!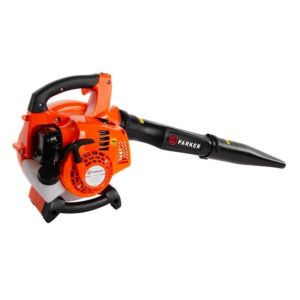 Parker 26cc 3-in-1 Petrol Leaf Blower, Vacuum, Mulcher & Shredder
This Parker 26 cc petrol leaf blower sells for just £79.99, I find it absolutely remarkable that the manufacturer can actually make a petrol leaf blower for such a low cost. The Parker leaf blower is a three in one machine that blows, mulches and shreds, looking at the reviews for this leaf blower it looks like it is better off used for blowing leaves rather than sucking leaves. You can see a recent article that I wrote about leaf blowers and how much I prefer using this machine as a leaf blower rather than a vacuum, to me, a leaf blower is much more practical to use as a blower rather than a vacuum, if I had a lot of garden vacuuming to carry out I would probably look at a specialised machine for the job, you can see some examples of garden vacuums here.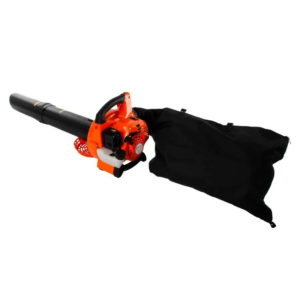 Is This Leaf Blower To Cheap?
This, Vacuum, Mulcher & Shredder really is unbelievably cheap, in fact, I find it amazing that they can make a petrol leaf glass so cheaply. Reading the reviews, it appears that people are generally satisfied with this leaf blower. However, as I normally mention in my articles, I would always purchase the best quality machine that I can afford as often is far cheaper in the long run to buy a quality product that will give years of life rather than a cheap product that may not last too long. As I have used lots of machines commercially I really like the idea of having a long-lasting quality product that feels like it is built to last!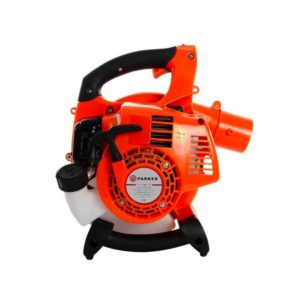 The Difference between A Low-Cost Leaf Blower And More Expensive Leaf Blower
As I have already mentioned this is the cheapest petrol leaf blower that I have ever come across and although this may be suitable people who just need this leaf blower for occasional use it does lack a lot of the solid qualities of a more expensive machine. My guess is that it has no antivibration protection which is actually quite important if you are using the leaf blower for any length of time and just the general feel of the machine feels totally different to a more expensive product.
You Can See The Video Below
Are Spare Parts Available?
Often with a budget price machine, spare parts are not readily available, however, I did hear that someone had an issue with there machine and purchased a spare part online, I always like a good spare parts backup if I buy a machine as you never know when something can go wrong.
Would I Buy This Leaf Blower?
The simple answer to this question is that I wouldn't personally purchase this leaf blower, as I mentioned earlier, I do like to buy quality products and I would much prefer to spend more money and buy a quality product that would last me several years. I did read of one contractor that had purchased this Parker leaf blower and he said it enabled him to start his business at a minimal expense before he could afford a more expensive leaf blower, so it obviously worked well for him!
My Recommendation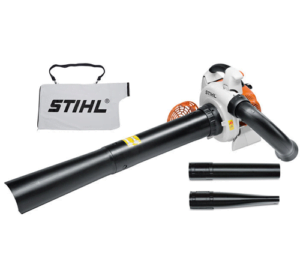 If I was looking for a leaf blower I would go for the Stihl SH86CE Vacuum/Shredder which is almost 3 1/2 times the cost of the Parker leaf blower and sells for £316.99. I have used and owned this particular blower and I know that it will give you many hours and years of service, I have also seen many contractors using this leaf blower. It's small, compact, powerful, reliable and easy to store or carry around in your truck or van and if you are a private gardener it will probably still be going strong in 20 years time!
Please feel free to comment below or ask any questions you may have.