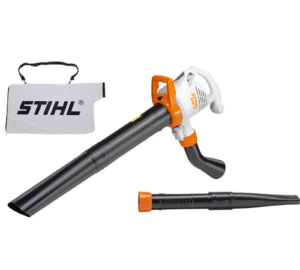 Today we are talking about leaf blowers again and once again my title is, "it's time to put the windup leaves with a leaf blower part two".
Yesterday I was talking about the types of leaf blower available and I mentioned that I prefer something with a petrol engine on personally, however, a petrol model may not be suitable for everyone. To be fair, I'm not a great fan of electric garden tools as I don't like to be restricted by a lead or battery life. One thing is for sure though, some of the electric ones do provide quite a bit of air to blow leaves and can be a good option if you are willing to put up with the cable dragging behind!
Of course another good point with an electric blower is that they start at very low prices, our lowest price petrol blower starts at £129.99, whereas our cheapest electric leaf blower is just £40, which is great value to be fair, although, I would definitely prefer the petrol model, then I would always favour something with an internal combustion engine on!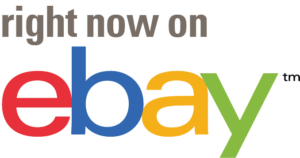 Once again, something which I normally say in my blog posts, buy the best quality product that you can afford as I believe this is the cheapest way to buy tools, spend a bit of money and have a quality product that will last you many years, providing you take care of it. Even using a blower commercially I have had many hours and years use out of them, the main thing is to respect your garden landscaping tools and take care of them.
Another point to remember is that to make sure that you have enough cable to reach every corner of your garden, there's nothing more frustrating than not being able to get to certain areas due to lack of cable!
Electric Blowers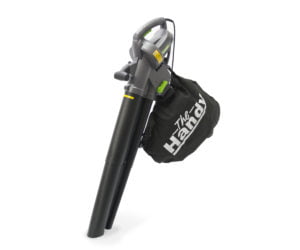 The Handy 2600w Garden Blow & Vac
The Handy 2600w Garden Blow & Vac is our cheapest lower priced at just £40, I'm not sure how they can make a leaf blower quite so cheap, but they have! This model is powered by a 2600 W motor which is actually quite powerful. The Handy 2600w Garden Blow & Vac is a three-function leaf blower which offers, blowing, vacuuming and shredding, it comes complete with a 35 L bag. The weight of the leaf blower is 4.2 kg and comes complete with 6 m of cable.
As I mentioned yesterday, I often find leaf blowers easier and quicker to use, just as a blower rather than a vacuum, to me it is far easier just to blow the leaves into a corner and collect them in a barrow or large bag or something similar.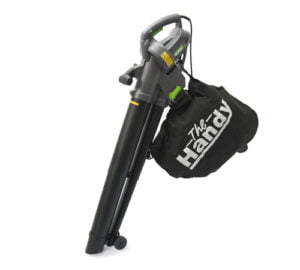 Handy EV3000 Electric Blower/Vac
The Handy EV3000 Electric Blower/Vac is a slightly more expensive leaf blower, which is priced at £54.99, this model is powered by a 3000 W motor that should give plenty of power to blow the autumn leaves.
The Handy EV3000 Electric Blower/Vac comes with a set of small wheels that rest at the end of the blower nozzle which makes it easier for blowing large driveways, in other words, it takes the weight off your shoulders. The nozzle can also be varied in length for perfect operator comfort and efficiency. This leaf blower offers variable speed blowing which is a great idea, with a petrol model we take this for granted but often with electric models they are either on or off, sometimes it is important just have a gentle blow if you are working around something delicate or just working in a corner.
The weight of this leaf blower is 4.5 kg, it comes complete with shoulder strap and 10 m of cable and has a manufacturers one-year warranty for peace of mind.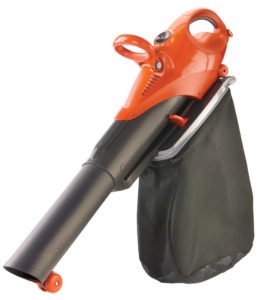 Flymo Scirocco 3000 Electric Garden Vac
Now we are coming to the slightly more expensive models. The Flymo Scirocco 3000 Electric Garden Vac is priced at £89.99 which is more expensive than our previous models, however, I have been told that Flymo makes very good electric blowers. The Flymo Scirocco 3000 Electric Garden Vac is fitted with a 3000 W electric motor which produces 123 mph of air, which is excellent. The leaf blower comes with a large 45 L collection bag and wheels on the end of the nozzle which makes blowing easier on large driveways et cetera. The machine comes with 12 months warranty.
Flymo have been making products for the garden for many years now and as most of us know they are famous for the hover mowers that float on a cushion of air, they are one of the world's largest manufacturers of garden machinery.
The Flymo Scirocco 3000 Electric Garden Vac has excellent reviews, the average review coming out at 4.73 out of the five-star review, which is pretty good, it definitely gives you buying confidence.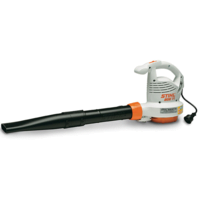 Stihl BGE71 Electric Hand Held Garden Blower
The Stihl BGE71 Electric Hand Held Garden Blower is one of our more expensive electric blowers, priced at £100, but it is manufactured by a very famous brand name. I haven't used this particular product but I have used and owned many Stihl products which have been excellent, some of their products I use on a daily basis, they are very reliable indeed.
The Stihl BGE71 Electric Hand Held Garden Blower is a very lightweight machine at just 3.1 kg, it is powered by 1.1 kW motor and has the option to vacuum. It comes with the manufacturers one-year's warranty.
Rechargeable Battery Leaf Blowers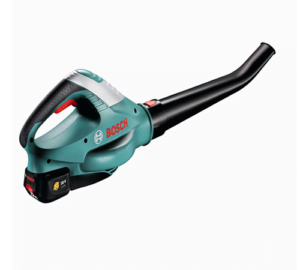 Bosch ALB 18v Li-ion Cordless Blower
Our cheapest cordless battery leaf blower is the Bosch ALB 18v Li-ion Cordless Blower which is priced at £118.99, it comes with a two-year warranty (six months for the battery) and has the benefit of no trailing lead to worry about! Just remember though that with battery-powered equipment the batteries don't last forever and replacement batteries can be expensive, this is where I would potentially look at our petrol models as a basic petrol model starts at £130.
The Bosch ALB 18v Li-ion Cordless Blower is extremely lightweight at 1.8 kg which is great for ease of operation. Just one point with this battery machine which I would be slightly cautious of is that the battery only lasts for approximately 15 minutes and it takes 3 1/2 hours to recharge, so it is probably worth having a second battery which will give you 30 minutes of leaf blowing.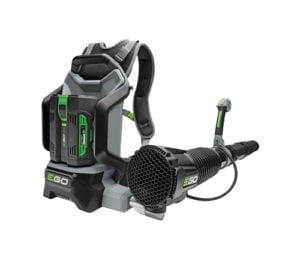 Ego LB6002E 56V Cordless Leaf Blower Kit (5.0Ah Battery + Rapid Charger)
Moving rapidly up the price scale we have the Ego LB6002E 56V Cordless Leaf Blower Kit (5.0Ah Battery + Rapid Charger) priced at £349. This model is not cheap but it does come with a good specification and a quick recharge feature which is always great to have on these rechargeable products.
The Ego LB6002E 56V Cordless Leaf Blower Kit (5.0Ah Battery + Rapid Charger) is a three-speed model which helps to preserve battery life, at full power that the leaf blower will give you 15 minutes, at medium power battery will last for 22 minutes and on the lowest power will give you 120 minutes. I'd like to point out that often a leaf blower is used at full power, so realistically you're probably looking at 15 to 20 minutes of blowing time.
To Conclude
I do like the freedom of a petrol-engined leaf blower, however, petrol models, in general, are more expensive than electric models. However, with electric models, they do have a cable dragging behind you. The rechargeable models offer freedom, however, batteries don't last forever and need recharging regularly. Just remember we do have some budget petrol models which are well worth taking a look at.
Please feel free to comment in the comments box below.