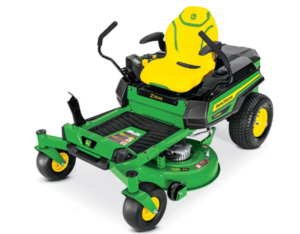 Today we are looking at the John Deere battery zero turn mower, known as the Z370R Electric ZTrak. Over the last 20 years or so, zero-turn mowers have become very popular due to their excellent manoeuvrability. I have owned several zero-turn mowers; you will not find a mower that is more manoeuvrable than a zero-turn machine.
I'm amazed at how quickly manufacturers have adapted to producing battery lawnmowers. The technology really is coming along quickly. I wouldn't say that I'm a fan of battery power, however, the fact that the machinery is much quieter, can't be a bad thing! I also believe it's easier to transmit power by electricity rather than through gearboxes, hydrostatic drives and belts etc.
The Z370R electric ZTrak™ mower comes with a 42-inch deck is designed for the domestic market. I'm sure that zero-turn models will also be manufactured for the commercial market in the near future.
The John Deere battery zero turn mower is aimed at property owners who want to maintain their lawn easily with minimal maintenance. The battery mower it's very simple to use, and has minimal maintenance and increased operator comfort due to low noise and minimal vibration.
A Wide-Ranging Of Mower Options
John Deere has a huge range of various types of mowers, from zero-turn mowers to walk-behind machines. It appears that customers are demanding more from their equipment, so John Deere wants to deliver what the customers want.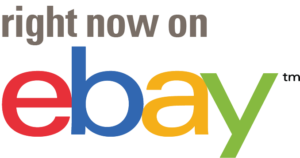 Battery Life And Charging
There is no need to remove the batteries when it comes to charging the John Deere battery zero turn mower. The batteries are charged by using an outdoor extension cable and a 110 V grounded outlet. This makes charging very easy as there is no need for an external charger.
The batteries enable the operator to mow up to 2 acres of grass. The sealed 3.2 kWH lithium-ion battery offers protection from the outdoor elements and allows the unit to run under damp conditions. The mower can be stored outside and washed down with confidence. The sealed battery keeps the battery protected from dust and debris.
The John Deere battery zero-turn mower battery carries a five-year/200-hour battery warranty for peace of mind. Apparently, if you want a 10-year warranty, that is available from John Deere dealers. Personally, I like to see a long warranty for peace of mind; batteries can be expensive.
More Features
The Z370R Electric ZTrak features a large LCD screen which is used for monitoring battery levels. There are three different modes, which allow the operator to adjust the settings based on preference and grass conditions.
There is even an app to monitor the charging of the Z370R Electric ZTrak. The app works through a Bluetooth connection.
To Conclude
As I mentioned earlier in the post, I'm not particularly a fan of battery machines and equipment. However, the great thing is that technology is improving almost daily. And there are benefits, like minimal servicing, no oil, no filters and belts and, of course, quieter mowing. You can find more information on the  Z370R Electric ZTrak here.
Specification
Battery
One 58 V lithium-ion, 3.2 kilowatt-hour, sealed and meets IP66 rating
Charger
On board, 700 Watts, 120 V input
Forward speed
0-7 mph
0-11.3 km/h
Front caster tires
11×6-5
Drive tires
18×8.5-8
Seat back height
High back with armrests, 20 in.
51 cm
Width of cut
Accel Deep™ mower deck, 42 in.
107 cm
Mulching system
Optional MulchControl™ attachment
Warranty
3 year or 200 hour bumper-to bumper; 5 year or 200 hour battery* (*Terms limited to years or hours used, whichever comes first, and varies by model. See the LIMITED WARRANTY FOR NEW JOHN DEERE TURF AND UTILITY EQUIPMENT at JohnDeere.com or JohnDeere.ca/TUWarranty for details.)
Key Specs
| | | | | |
| --- | --- | --- | --- | --- |
| Battery | One 58 V lithium-ion, 3.2 kilowatt-hour, sealed and meets IP66 rating | | | |
| Charger | On board, 700 Watts, 120 V input | | | |
| Transmission | Dual electric motor with 1-in (2.5-cm) axles | | | |
Forward speed
0-7 mph
0-11.3 km/h
Reverse speed
0-3.5 mph
0-5.6 km/h
Speed and direction control
Twin levers
Control adjustment
3 height, 11 positions
Travel speed
Frame
Heavy-duty 2.5-in. x 2-in. (6-cm x 5-cm) front, and 1.5-in. x 2-in. (4-cm x 5-cm) side tubing
Primer/paint
E-coat/powder
Front caster tires
11×6-5
Front caster bearings
Sealed ball bearings
Drive tires
18×8.5-8
Hour meter
Yes
Service interval decal
Yes
Storage compartment
Standard covered
Cup holder
Yes
Maximum towing capacity
250 lb
113 kg
Chassis
Seat back height
High back with armrests, 20 in.
51 cm
Fore-aft adjustment
2.9 in.
7 cm
Seat suspension
Two springs
Seat
Type
Foot lift
Mower cut height
1.25-4.5 in.
3-11 cm
Cut height increments
0.25 in.
0.64 cm
Preset cut height
Yes
Lift system
Mower Deck
Width of cut
Accel Deep™ mower deck, 42 in.
107 cm
Type
Side discharge
Mower deck material
12 gauge
0.105 in.
2.7 mm
Mower drive system
Electric motors
Mower deck
Wheelbase
49.4 in.
1255 mm
Overall length
75.4 in.
1915 mm
Width without mower
43.3 in.
1100 mm
Width with mower
50.4 in.
1280 mm
Width with mower (deflector raised for storage)
46.5 in.
1180 mm
Height
43.3 in.
1100 mm
Weight
490 lb
222 kg
Dimensions
| | | | | |
| --- | --- | --- | --- | --- |
| Rollover protective structure (ROPS) | No | | | |
| Slope operating limit | 13 degrees; 10 degrees with Material Collection System | | | |
| Operator presence system | Yes | | | |
| Park brake interlock | Yes | | | |
| Operator video | Yes, online | | | |
| | | | | |
| --- | --- | --- | --- | --- |
| Note 1 | Mow 2 acres on a charge with confidence, 3.2 kilowatt-hour battery has up to 40 percent more capacity than competitor's batteries | | | |
| Note 2 | Smart charger is built into the mower, charge anywhere with a standard 120-volt outlet and grounded extension cord | | | |
| Note 3 | Sealed battery meets IP66 rating, allowing you to wash the mower with a water hose | | | |
| Warranty | 3 year or 200 hour bumper-to bumper; 5 year or 200 hour battery* (*Terms limited to years or hours used, whichever comes first, and varies by model. See the LIMITED WARRANTY FOR NEW JOHN DEERE TURF AND UTILITY EQUIPMENT at JohnDeere.com or JohnDeere.ca/TUWarranty for details.) | | | |
Mulching system
Optional MulchControl™ attachment
Rubber floor mat
Standard
Storage cover
Optional
Light kit
Standard
Material collection system
Two-bag cut-and-throw MCS, 6.5 bu
229 L