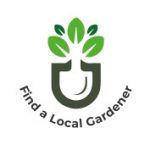 Today I am talking to Colin from "find a local gardener". Colin set up a website around four years ago, with a view to showing people how to find a local gardener. One of the questions that I get asked the most when I go into someone's garden is, do you know of any local gardeners?! Most of our blog posts are normally about machinery, as you can see in this recent blog post. However, due to being continually asked about local gardeners, I thought it would be good to share more information about finding a local gardener.
So, here is Colin; he is going to talk to me about how his business operates and how to find a local gardener. I believe that I first connected with Colin on LinkedIn, which is a great place to connect with business-minded people. As you know, I go into lots of different gardens, and so many people ask me if I know of a gardener or where can they find a gardener. There are a few rare occasions when I know of a gardener, but it does appear that the majority of gardeners seem to be fully booked.
Colin is going to share something about his business and how he started. Colin started the business just over four years ago; the business began by helping one of Colin's elderly relatives. They were struggling to find a local gardener. Colin has been in the recruitment industry for well over 20 years. So, finding skilled people for different roles is very much Colin's niche. Colin started to carry out some research locally and he discovered that there is a problem and that gardeners do get booked up very quickly. There is a very large demand for gardeners, so when people are looking for a gardener, whether it is online or through trade magazines etc. The problem is that it's difficult to know who you are getting; sometimes it can just be a potluck!
Four Plus Successful Years In Business
Over the last four years, Colin has built a network of professional and approved gardeners, who have background and reference checks. To make sure that they are who they are and to make sure that they can do what they say they can do. Find a local gardener arranges the jobs for the gardeners with the customers that make contact through the website.
The company is just entering its fifth year; the network is almost expanded now to a national service. It appears that the company is going from strength to strength. Colin is able to use his skills and build relationships with his customers and gardeners. Many of the gardeners that started with the company originally are still working with Colin. Some of the gardeners come and go, but that can be the nature of the business.
Fundamentally, the customers that we have, stay with us year in and out. The advantage is that even if we supply them with a gardener, maybe something changes and the gardener is no longer available. This alters with the customer's needs; Colin has a whole team of different gardeners. So if a customer wants us to change the gardener to a different type of gardener, the company has the flexibility to be able to do it.
Who Is The Service For?
Find a gardener caters for all sorts of different garden scenarios. The service ranges for customers who may want a one-off job carried out. For example, the company carries out a lot of end-of-tenancy type jobs. They also receive many enquiries from customers who are moving house and want the garden to look nice before potential buyers go around to view the house.
Then there are the other types of customers who simply want someone to look after their garden, whether it's a monthly visit, fortnightly visit or weekly visit. This service can carry on throughout the year. Colin doesn't only carry out work for residential gardens, he now does a lot of work on the commercial side. They work with housing associations, nursing homes, hotels, restaurants, and all kinds of different businesses that have grounds and want those grounds to be neat and tidy for their customers. So, in other words, it's a very wide scale in what find a local gardener can do.
What Do I Need To Do To Use Your Services?
If you're looking for a gardener, you simply click on the website here. Where you will be guided to enter your postcode, and the type of garden work that you are needing. And then, there are a set of questions which qualify and quantify what you need. Once the form is filled in, it goes through to the office and is dealt with from there.
Colin aims to get back to every customer within 24-hour's. The company understands that because of the challenges that people have with their gardens and finding a gardener. They know about all the stories where people have left numerous messages and don't receive a phone call or a message back from the potential gardener. Colin focuses on trying to respond within 24-hour's as he knows that people need an answer to their question. In this way, the customer knows that they are on the ball and their question is being dealt with. We know what is required, and they will get back to the customer promptly.
I know the importance of getting back to customers promptly. It's not that fact that people are in a mad rush to get the job carried out. It's more to the point that customers want to know that their enquiry is being dealt with in the right way.
Do You Do One-Off Jobs?
Find a local gardener will also deal with one-off jobs. This can be in the case when a tenant leaves a house or a customer is selling the house. However, they deal with all kinds of different situations when it comes to one-off jobs.
Quite often, when someone moves into a new home, the customer may want a one-off job carried out as sometimes the garden hasn't been looked after properly. A gardener can spend a day or whatever it takes and remove all the waste from the property. Then the owners may say, that's great, we can take care of the garden now.
On the other end of the scale, sometimes potential customers will call up and will just require jobs to be carried out every two or three months. And then perhaps there is a type of garden that's become slightly out of hand, a gardener can be sent to sort out the problem. They're all sorts of different scenarios that they are used to hearing, and in almost every case, Colin can help in some way.
How Do I Know Who Is Coming To Look After My Garden?
Once you have made a booking, a suitable gardener will be allocated to look after your garden. All of the gardeners are vetted and made sure that they are suitable to carry out the work at hand. If the job is just a one-off job, most customers just want someone to come in and get the job finished and completed. It is someone booking one of the many packages that we have; we can arrange to send the gardener around to meet them. They can have an initial chat and talk to the customer about what their exact requirements are. So the customer knows who they are getting and normally the same gardener for every visit.
Booking A Date
Once the customer has confirmed that they would like the work carried out, the company will find out what is the best time and day of the week for them. The work will then be scheduled into the gardeners calendar. If the work is regular, so for example, a package customer, then the work can easily be scheduled in for regular times on the same day.
When the gardeners get into the more busy times of the year, which is May, June and July, it can become more difficult to fit everything in on a precise day. Most people understand that the gardening season is quite seasonal and there are periods when we can't be quite so flexible. However, even in those busy periods, Colin will endeavour to try and get a gardener to the premises within 7 to 10 days.
Work In Progress
As a general rule, and if the customer isn't present, for example, on holiday, before and after photographs can be provided. This is to give the customer peace of mind and know that the work is moving forward when they are away.
How Do I Pay?
All the payments are made to the company and not directly to the gardeners. There are no cash payments exchanges between customers and gardeners. Customers can pay by direct debit, bank transfer, PayPal or by credit and debit card. All payments are carried out electronically and directly through the company.
Flexible Contracts
Everything is designed to be on a customer satisfaction basis. The garden packages that are offered, which are on a three, six, nine, or 12-month package, are set up to run over that period of time. Clearly, if something alters in that period of time, then there is flexibility to talk. Colin is aware that certain unforeseen things can happen in life, so although there are contracts, he is willing to be flexible.
Guarantees
Thankfully, most of the time, things run very smoothly. However, there may be an occasion where the customer isn't happy with the gardener; maybe the personality doesn't quite fit. The company is aware that it's quite personal when you have someone work on your property and in your garden. Different people gel with different people, it is important that the customer has the right gardener.
Due to the large networks that find a local gardener has, they can offer an alternative gardener. Fortunately, this is something that does not happen very often. The gardeners are very sensitive to the fact that they have to do a good job if they want to continue doing work. The fact that we have built up a good team over the years helps to represent the company very well. Once again, the company offers flexibility should the customer want to make a change.
Contact
If you want to contact Colin to find a local gardener, you can go here to the website or direct to the online form here. If you're interested to see the type of work that Colin's company carries out, there is a gallery page here.