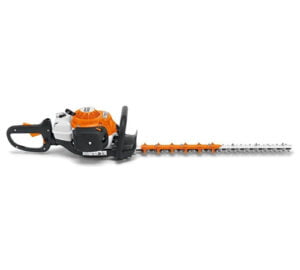 Today we are looking at the Stihl HS 82 RC-E professional petrol hedge trimmer. I always recommend that customers buy the best machine that they can afford, as I believe it is cheaper in the long run. You also have the pleasure of working with a well engineered piece of equipment.
The Stihl HS 82 RC-E Professional Petrol Hedge Trimmer is a versatile and powerful tool designed to streamline your hedge trimming tasks. In this review, we'll delve into its features, performance, and overall suitability for horticultural enthusiasts and professionals.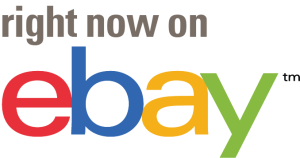 Features
Powerful and efficient petrol engine.
Dual-sided cutting blade for maximum efficiency.
Rotating handle for maximum efficiency and ease.
Excellent anti-vibration system.
Easy start technology.
Fuel-efficient.
30-inch and 24-inch models are available.
Parts readily available.
Powerful Engine
The Stihl HS 82 RC-E hedge cutter is powered by a 22.7cc two-stroke 2 mix engine. Believe it or not, it doesn't take huge amounts of power to drive a hedge cutter. The engine develops 1 hp or 0.7 kW. The stroke rate of the hedge cutter is 3200 revs per minute. The Stihl two-mix engine is a low emission engine with excellent fuel economy. There is sufficient power available for cutting even those thicker hedges that of became overgrown.
Dual Sided Cutting Blade
I would always recommend buying a double sided or dual sided cutting blade on the hedge cutter. The reason being is that you are continually cutting whether you are going up or down. If you are using a hedge cutter for long periods, it can be very hard on the arms, so it's important to make the most of every cutting stroke.
The dual sided cutting blade is available in 24 inch and 30 inch models. Personally, I prefer the 30 inch model as it helps to speed up the cutting process. I appreciate that there may be some situations where the smaller blade is more useful, but in general terms I would go for the larger blade length.
Rotating Handle
One standout feature of this trimmer is its rotating handle, which can be adjusted to multiple positions. This feature enhances manoeuvrability, enabling you to reach awkward angles and contours comfortably. Stihl has had this feature on their hedge cutters for many years, I wouldn't purchase a hedge cutter without this feature. It makes it so much more universal and makes the whole cutting process easier.
Anti-Vibrating System
Stihl has integrated an anti-vibration system into the HS 82 RC-E, reducing operator fatigue during prolonged use. This feature is especially valuable for professional landscapers who spend hours trimming hedges. Many of the cheaper hedge cutters do not have adequate antivibration systems. However, this is something that Stihl do well. It's good to have a proper antivibration system as continuous vibration can cause a problem to the body.
Easy Start Technology
Thankfully two-stroke engines of came a long way in the last few years. So, starting the trimmer is a breeze, thanks to the EasyStart technology. It reduces the effort required to pull-start the engine, minimizing strain on your arm and shoulder muscles.
Fuel Efficiency
The petrol engine is designed to be fuel-efficient, which is not only environmentally friendly but also cost-effective in the long run. The maximum efficiency I use the Stihl oil, this can either be purchased in sachets (one-shot bottles), 5 L cans or a squeezable bottle that measures out the correct amount of oil. Stihl two-stroke engines use a 50 to 1 oil to petrol mix.
Performance
Having owned several Stihl hedge cutters over the years, I do like their reliability and common sense build quality. The Stihl HS 82 RC-E excels in terms of performance, living up to the expectations of professional landscapers and gardening enthusiasts. Its powerful engine ensures that even thick branches are trimmed cleanly and efficiently. The dual-sided cutting blade design contributes to its versatility, making it suitable for various hedge shapes and sizes. The rotating handle, combined with the lightweight design, enhances overall control and reduces user fatigue, enabling precise cuts even in hard-to-reach areas.
To Conclude
As I mentioned earlier, I always prefer to buy a quality tool rather than a cheap version. In my experience, it's much cheaper to buy a quality tool in the long run. However, I do appreciate that we all have budgets to work to.
The Stihl HS 82 RC-E Professional Petrol Hedge Trimmer is a top-tier choice for both avid gardeners and professionals in the landscaping industry. Its powerful engine, dual-sided cutting blade, and adjustable handle set it apart from the competition., its performance and versatility make it a valuable addition to any gardening toolkit. Whether you're aiming for precise cuts or tackling larger hedge projects, the HS 82 RC-E delivers the power and control you need to achieve impressive results.
Another benefit of buying a Stihl product is that parts are readily available, if required. I must admit after owning and using Stihl products for over 40 years, I have had minimal problems. I'm still using their products today.