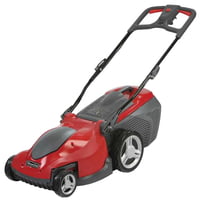 Today we are looking at the Mountfield Princess 38 Electric 4-Wheel Roller Lawnmower. This mower has 35 positive reviews at the time of writing and comes with a two-year warranty.
The Mountfield Princess 38 Electric 4-Wheel Roller Lawnmower is currently on special offer and selling for £159. At the time of writing, this is a £20 saving on the normal price. There is free delivery on this Mountfield mower, delivery times are normally around 2 to 4 working days.
In case you are new to the mower world, Mountfield has been making lawnmowers since 1962. I can remember some of the early roller rotary mowers from Mountfield in the 70s. Some of these machines are still being used today. I have a friend who is still using his Mountfield petrol rotary mower, which is around 45 years old. It still has the original Briggs & Stratton 3.5 hp engine, so this a good advert for Mountfield!
As some of you know, I prefer a machine with a petrol or diesel engine on. However, looking at the reviews and knowing about Mountfield mowers. The Mountfield Princess 38 Electric Lawnmower looks like a good buy for anyone looking for a quality electric roller mower.
Features
Quiet brushless induction motor.
1600 Watt motor (2.1 hp).
Six cutting heights.
Safety break.
Three in one cutting, cut and collect, rear discharge, mulch.
Foldable handles.
Rear roller for a perfect striped finish.
Large rear wheels for easy turning.
Solid topped grass collector to keep the dust to a minimum.
Lightweight collection box.
15 m of electric cable included.
Two-year manufacturer's warranty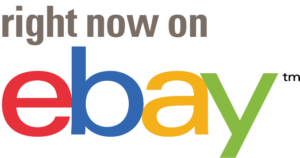 The Mountfield 38 Electric 4-Wheel Roller Lawnmower is a quality electric mower with great reviews. With its modern brushless induction electric motor, this mower offers minimal maintenance and great features.
Electric Motor
The electric motor produces 1600 W of power, which equals just over 2.1 hp. To be precise 746 W equals 1 hp. As I mentioned earlier, I'm not a great fan of electric mowers, however, there is literally no maintenance on the engine. And the running costs are extremely low. Plus, you have quiet power!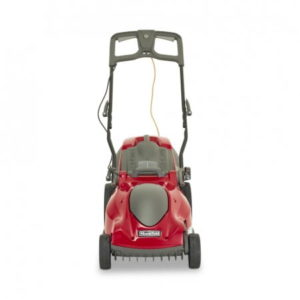 Cutting Deck
With a 38 cm (15 inch) cut width the Mountfield mower is perfect for lawns around 15 m², although I believe are of this size could tackle much more than 15 m² if required.
The cutting height is adjusted by a single lever with six different heights ranging from 25 mm to 75 mm.
Rear Roller
Although the Mountfield Princess 38 Electric 4-Wheel Roller Lawnmower looks like a wheeled mower from the outside, it actually has a rear roller attached. The rear roller will give you that perfect striped finish that makes an English country garden.
Compact
Due to the compactness of this mower, it can get into most places. Folding handles and quick release clips allow for easy storage and transporting the mower.
Generous Grass Collector
With a 40 L grass collector, emptying times are kept to a minimum. There is also a grass box full indicator that takes the guesswork out of knowing when your collector is full.
The Mountfield Princess 38 Electric 4-Wheel Roller Lawnmower comes with 15 m of cable and includes a full two-year manufacturer's warranty.
Let's Look At A Few Alternatives
If you're looking for a petrol alternative then the Mountfield S421 R PD 41cm Self Propelled Rear Roller Lawnmower is worth taking a look at. You can find even more roller rotary mowers here.
To Conclude
Mountfield offers quality mowers at good prices, the Mountfield Princess 38 Electric 4-Wheel Roller Lawnmower is no exception. The only downside for me would be the trailing cable. However, with a modern brushless motor you can expect many years of service from your Mountfield mower.
Specification
| | |
| --- | --- |
| Motor | 1600w |
| Drive | Hand Propelled |
| Controls | Dual Control Levers |
| Rear Roller | Yes |
| Cutting Action | Rotary |
| Cutting Width | 38cm (15″) |
| Cutting Heights | 25-75mm |
| Height Adjustment | Single Lever (6 Positions) |
| Blades | Metal |
| Grass Collector | 40 Litres |
| Mulching | Yes |
| Handles | Foldable |
| Carry Handle | Yes |
| Cutting Deck | Plastic |
| Wheels | Front 150mm / Rear 250mm |
| Safety Features | Motor Brake |
| Sound Level | 94dB (A) |
| Cable Length | 15m |
| Lawn Size | Up to 225 m2 |
| Weight | 13kg |
| Warranty | 2 Years |