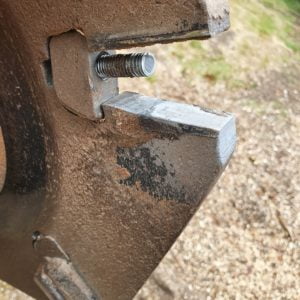 Multi-Tip or green teeth stump grinder cutting wheel? What is your experience, I would like to find out more?
I have owned and used several different Predator stump grinders, my current Predator being a petrol radio remote Predator 38 RX, which I'm more than happy with.
My Predator is fitted with a Multi-Tip cutting wheel which in general I really like. Over the years I have used traditional finger teeth and also green teeth, the cutting efficiency is very good on the Multi-Tip wheel. Another great advantage of the Multi-Tip cutting wheel is the fact that the teeth are extremely quick to change. I guess it takes about 3 to 4 minutes to change the two lead cutting teeth.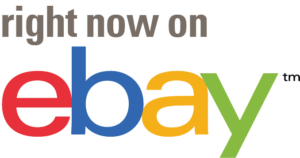 There are six identical teeth on the cutting wheel, but only two teeth actually cut, the other four teeth are just for clearance. The teeth work in opposite pairs so there are actually three different positions on the cutting well, obviously, the forward-positioned teeth are the cutting teeth.
However, one problem that I have continually encountered is bolts shearing off, which is annoying and time-consuming. On average, I would say I lose 30 minutes each time a bolt shears off. Now I know I said a couple of paragraphs back that it takes 3 to 4 minutes to change to teeth. However, when a bolt shears off, you need to find the keeper block, the tooth and remove the broken bolt from the threaded insert, this takes time. Plus you need to go and find your tools to replace the bolt.
You Can See My Video On The Multi-Tip Cutting Wheel Below
With my present stump grinder, it had carried out about 15 hours work when the first bolt sheared. Once the first bolt shears, many more broken bolts will follow! I can actually have days where I shear 3 to 4 bolts or none at all!
My question is; would I be better off with a green tooth cutting wheel. In the past I tried using the green teeth cutting system on a Carlton machine, however, the pockets almost wore faster and the teeth! This became an expensive process due to the fact I was and regularly replace the pockets. I believe that this could be rectified by using larger green teeth.
I believe that one of the biggest problems is with the Multi-Tip cutting wheel is that the wheel is not hard enough. Predator gave me a new Multi-Tip wheel a few years back due to the fact they had some wheels that were not hardened correctly.
I would be interested to hear what your experience is on the Multi-Tip cutting wheel and your experience of using green teeth?
Please comment below.