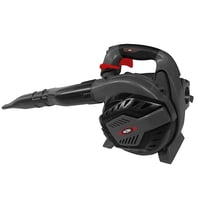 Today we are looking at another budget petrol blower-vac, the Racing 26PBL handheld petrol blower–vac.
The Racing 26PBL handheld petrol blower–vac comes in at an excellent price of just £149 including VAT. The petrol blower vac is currently on special offer, which gives a saving of £50.
With a two-year warranty, the Racing 26PBL handheld petrol blower–vac offers peace of mind leaf blowing.
The petrol blower vac features an easy start two stroke engine. The versatile blower enables you to blow, vacuum and mulch all with one machine. No tools are needed to change from blowing mode to vacuum mode.
Features
A value for money petrol blower–vac.
Two-year warranty.
Powerful two-stroke engine.
Lightweight – just 4 kg.
Vacuuming and mulching feature.
No tools are required to change from blower to vac.
Strapped debris bag for easy operation.
The Racing 26PBL Handheld Petrol Blower–Vac
The Racing 26PBL handheld petrol blower–vac is a budget vac that is suitable for medium-sized gardens. As I've mentioned in previous posts, the garden blower is the machine that I use most in the garden. Obviously, this time of year I use a petrol garden blower more due to the number of leaves coming down. However, I also find a garden blower an excellent tool for tidying up after a days work in the garden. Although for most of my work I use a knapsack blower, I really like the versatility of the handheld petrol blowers.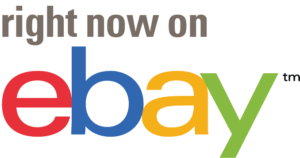 Engine
With a 26cc two-stroke petrol engine with a recoil start, the Racing handheld blower is a very versatile machine. No trailing power cables, no batteries to charge, just a two-stroke petrol mix which can be used anywhere.
Mulching Fan
The two-stroke engine has a fan attached to it which in turn produces blowing power of up to 152 mph. The fan also acts as a mulching feature that can mulch garden waste into small pieces which enables the 35 L bag to be emptied less often.
Collection Bag
With a 35 L collection bag, the Racing 26PBL handheld petrol blower–vac has an excellent capacity for vacuuming. However, in my experience blower vacs are much more efficient at blowing leaves and debris than they are collecting debris and mulching. I prefer and find it much quicker to blow leaves and debris into a corner and then collect in a wheelbarrow or something similar. The only time I really use the collection bag is if I want to add some final touches to a patio or somewhere similar.
If you have a lot of garden vacuuming to do I would suggest a larger four-wheeled garden vac, which is like a giant and powerful vacuum cleaner. To see our range of four-wheeled garden vacs please go here.
More Features
The Racing 26PBL handheld petrol blower–vac is a remarkably lightweight blower, especially for the price. Often cheaper garden blowers are heavier than the more expensive lightweight semi-commercial blowers. It's a well-balanced machine that is fitted with an anti-vibration system to minimise operator fatigue.
The petrol blower vac also features variable speed control. This is a useful feature when you're trying to blow leaves into a heap or out of a corner.
To Conclude
It never fails to amaze me how some manufacturers can make machines so cheaply. I always advise customers to purchase the best machine they can afford. As in the long run, I believe it works out cheaper to buy a more expensive machine that will give many years of service. This also gives the privilege of being able to use a well-engineered and comfortable machine. We do have a range of blowers to suit customer needs, you can find more petrol handheld blowers here.
The Racing 26PBL handheld petrol blower–vac is relatively new out so there are no reviews as yet. However, Racing products, despite being cheap appear to have very good reviews. The blower certainly offers value for money and with a two-year warranty, it should give you a few years of good service for domestic use.
The final question is; would I buy? Yes, if I wasn't using the machine commercially as it does offer value for money. However, if money was no object, I would probably buy the Stihl BG 86 handheld petrol blower. This is a machine I have owned in the past, there have literally been thousands built, it will give many years of service. It's a machine that many professionals choose to buy.
Specification
More Information

| | |
| --- | --- |
| Vac Kit | Included |
| Bag Capacity | 35 Litres |
| Air Flow Volume | 540m³/h |
| Air Flow Speed | 245km/h / 68m/s / 152mph |
| Warranty | 2 Years |
| Weight | 4kg |
| Sound Level | 98.3dB (A) |
| Engine Type | Petrol 2-stroke |
| Engine Capacity | 26cc |
| Engine Starting System | Recoil |