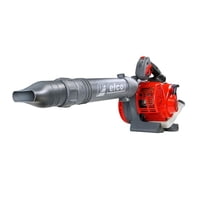 Today we are looking at the Efco SA2500 handheld petrol blower. This is an all-new leaf blower that was introduced at the end of August 2021. The price of the Efco SA2500 handheld petrol power is £299 including VAT.
Once you have a leaf blower, you will wonder how you managed without one, it's my most used tool in the garden! For peace of mind, the Efco blower comes with a three-year manufacturer's warranty, so Efco definitely has faith in their product.
Delivery is normally between 2 to 7 days, the product arrives boxed.
The Efco leaf blower has a wind speed or blow speed of up to 157 mph.
Features
A very practical way to keep your garden tidy.
Very lightweight at 3.7 kg.
Powerful engine technology with low emissions.
Maximum airspeed 157 mph.
Great antivibration protection for the operator.
Rubber grip handle.
Shredding capabilities.
Optional vacuum kit available.
Three-year warranty.
The Efco SA2500 Handheld Petrol Blower
As I mentioned earlier in this post, the leaf blower is my most used garden power tool. Not only is it great for leaves this time of year, but it's also great for cleaning up after a days work in the garden. My leaf blower literally saves me hours of work every week in the garden, I don't use a rake or broom very often for clearing up. Other great uses for leaf blowers are cleaning patios, driveways and paths. Clearing up after hedge cutting, I will even use my leaf blower after scarifying the lawn depending on conditions. A leaf blower is also great for blowing down machinery after use, I actually prefer to blow machinery down rather than power wash.
Engine
The Efco SA2500 handheld petrol blower is fitted with a powerful two-stroke 25 cc engine that develops 1.3 hp. The two-stroke engine is started with a traditional recoil start. As with all two-stroke engines you need to use a petrol/oil mix as a two-stroke engine has no oil sump. Care needs to be taken to make sure and have the correct oil to petrol ratio. Most two-stroke engines on garden machinery use a 50 to 1 oil mix.
It's important to keep the easy clean cloth air filter clean as this will prolong engine life and efficient running.
One of the benefits of paying a bit more for a petrol blower is to have a decent antivibration system. The Efco SA2500 handheld petrol blower has a commercial-grade antivibration system. It may not sound important, however, it makes a huge difference when you're using a machine for a prolonged period. The anti-vibration system which has four springs positioned between the engine and the framework means that there is very little vibration transferred to the hands and arms.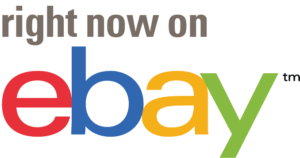 Optional Shredding Kit
There is an optional shredding and vacuum kit available for the Efco SA2500 handheld petrol blower. However, in my experience, I have found that handheld blowers are much more efficient as blowers rather than vacuums. I prefer to blow debris and leaves into a heap or into a corner and gather by hand. In general, the leaves can be placed in a wheelbarrow or something similar and then composted
If you have a serious amount of garden vacuuming to do I would be inclined to look at a larger garden vacuum and leaf sweeping machine. We have a variety of four-wheeled leaf sweepers vacuums here.
To Conclude
Efco have been making garden machinery for some time now, in my experience over the years I have liked their products. The fact that they give the Efco SA2500 handheld petrol blower a three-year warranty suggests something good.
As I've mentioned before, we have various handheld blowers on our website, from budget blowers to commercial petrol leaf blowers. I always suggest buying the best that you can afford, long term I believe it's better and cheaper to purchase a quality tool that is built to last. I believe that the Efco SA2500 handheld petrol blower will do this.
Specification
| | |
| --- | --- |
| Wheel Kit | No |
| Shredding System | 4-Blade Steel Impellor |
| Vac Kit | Optional |
| Bag Capacity | 36 Litres |
| Air Flow Volume | 12.0m3/min / 720m3/h |
| Air Flow Speed | 70m/s / 157mph |
| Vibration | 6.3m/s² |
| Warranty | 3 Years |
| Weight | 3.7kg |
| Sound Level | 96.5 dB(A) |
| Engine Type | Petrol 2-stroke |
| Engine Power | 1.3hp / 0.9kW |
| Engine Capacity | 25.4cc |
| Engine Starting System | Recoil |