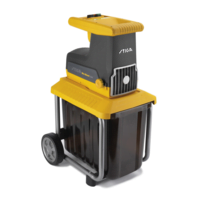 Today we are looking at the Stiga BioElectric Garden Shredder 2500w, this electric shredder is currently available for just £219. Over the past few days we have been looking at petrol chippers and shredders, yesterday we looked at the Masport 6.5XL Petrol Chipper-Shredder. A well built midrange garden chipper shredder which is currently on special offer at £1019.
I'm not a great fan of electric power, however, the Stiga BioElectric Garden Shredder 2500w is very quiet indeed. It's probably better for the neighbours than a petrol engine, although obviously does not have the same amount of power.
With a brushless DC motor which improves motor life and performance and a 60 L collection box, the shredder becomes very compact and efficient machine.
Features
A very quiet electric garden shredder.
Brushless DC motor for longer life.
2500 W (3.3 hp) electric motor.
60 L collection box.
Transport wheels for manoeuvrability.
Manufactured by Stiga.
40 mm branch capacity.
Two-year warranty with an optional five-year warranty.
Shred Your Garden Waste
The Stiga BioElectric Garden Shredder 2500w is built to make life easier in the garden. I think we all know how much space leaves hedge clippings and small twigs can take up; in fact, small twigs can take quite a long time to rock down into valuable compost. The electric garden shredder is designed to help reduce or your garden waste and make it all very quickly compostable.
Quiet Electric Motor
The brushless electric motor which is very quiet running and built for a long life develops 2500 W. This equates to about 3.3 hp which is quite powerful for an electric machine. The main advantage of electric power is that it is very quiet and neighbour friendly, especially if you're in a built-up area.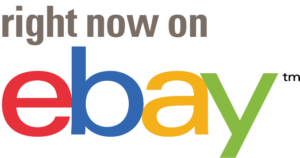 Cutting System
The Stiga BioElectric Garden Shredder 2500w has a rotating roller with eight steel blades that mulch garden waste. It can shred all manner of garden material, from leaves to hedge clippings and small branches. The maximum cutting capacity of prunings and branches is 4 cm, which is just under 2 inches.
The Stiga garden shredder has a very useful feature of being able to reverse the blades should a blockage occur. With the automatic gravity feed which assists feeding the shredder requires minimum input from the operator.
Electric Garden Shredder – Collection Box
There is no need to use a tarpaulin to collect your garden waste as the shredder comes with a generous 60 L collection box. The box can be emptied into a large wheelbarrow or empty directly onto your compost heap.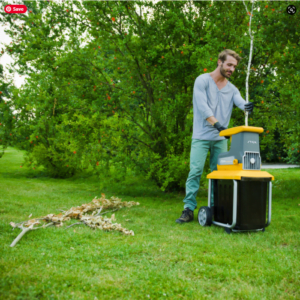 Transport Wheels
The Stiga shredder is very compact, and with the transport wheels, it is very easy to manoeuvre around the garden. It comes with 5 m of electric cable.
To Conclude
As I mentioned earlier on in this blog post I do prefer petrol equipment, however, we don't all have the need for such equipment. The Stiga BioElectric Garden Shredder 2500w is a good choice for the small garden that requires a garden shredder. The photograph indicates that the machine is being used in a large garden, this machine is not meant for this type of work. Be aware that it takes time to shred material, however, the time is well spent as you will have material that is very to compost.
I have always liked Stiga machines, so I would have confidence in purchasing this garden shredder. The machine comes with two years warranty and an optional five-year warranty for peace of mind.
Specification
| | |
| --- | --- |
| Motor | 230-240/50 V/Hz |
| Power | 2500w / 2.5 kW |
| Cutting System | Rotating roller with 8 teeth |
| Chipping Capacity | TBC |
| Cutting Capacity (Diameter) | 4cm |
| Cutting Speed | mm 40 |
| Autofeed | Yes |
| Reverse Feed | Yes |
| Collector | 60 Litres |
| Transport Wheels | Yes – 2 |
| Sound Level | 94.6 dB(A) |
| Cable Length | 5m |
| Warranty | 2 Years |