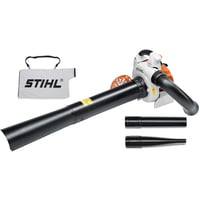 Today we are looking at the Stihl SH 86-CE vacuum shredder, in my experience, this is the most popular blower vac on the market amongst professionals. I have actually owned the Stihl SH 86-CE vacuum shredder, it's a great and reliable tool. I actually purchased the Stihl blower for blowing rather than vacuuming.
The Stihl SH 86-CE vacuum shredder is available for £369 including VAT. If you prefer to buy only the blower, the Stihl BG 86 C-E handheld petrol leaf blower is just £319 including VAT.
The fact that thousands of professional landscapers and tree surgeons use the Stihl handheld petrol leaf blower suggest something good!
The Stihl vacuum shredder is a powerful blower and vacuum shredder that is great for domestic and commercial use. The powerful fan that also acts as a shredder which helps to reduce the vacuum debris by 1/10 of its original volume. The mulch can then be used for composting.
The product comes with a two-year warranty.
oh but it is not that there was is it not just taking Moda it but that that the file from my Reddit is taking moped the Mo direct file of and and mows online
Features
A powerful vacuum shredder used by professionals and domestic gardeners.
Mulching fan reduces debris by around 10%.
The mulch is ideal for composting.
Low emission easy start engine.
Very economic engine.
Hundreds of thousands of models are sold worldwide.
Popular among professionals.
Shoulder strap included.
Effective anti-vibration system.
Locking variable speed throttle.
Optional gutter cleaning kit.
Two-year warranty.
The Stihl SH 86-CE vacuum shredder
Over the years, I have travelled to many different gardens and sites that choose to use the Stihl SH 86-CE vacuum shredder. There must be hundreds of thousands of these petrol handheld blowers in use today. As I mentioned earlier, I have owned the Stihl SH 86-CE vacuum shredder and also use many of these petrol blowers on various sites that I have worked. I have never yet had a problem with the Stihl BG 86 handheld petrol leaf blower.
Although we often refer to garden blowers as leaf blowers, I find that I use these machines can be used all year round. In fact, the leaf blower is the machine that I use most, it literally saves me hours of time when it comes to clearing up after jobs.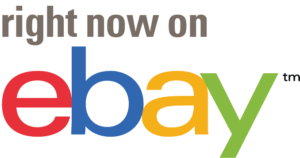 The Stihl SH 86-CE vacuum shredder is obviously great for leaf blowing but can also be used for hedge and shrub trimmings, twigs, cleaning patios and driveways and more. I often use my petrol blower for just blowing down machinery, I prefer this to power washing. It's quicker and I don't get wet!
As I've mentioned in previous posts, I find the Stihl SH 86-CE vacuum shredder much more efficient to use as a blower rather than a vacuum. To be fair, although the vacuum and shredder have their uses and can add some nice finishing touches to a patio, it's actually much quicker to blow. If you have a lot of vacuuming to do I would suggest looking at a larger vacuum machine which also acts as a leaf collector. You can find these larger vacuums here.
Engine
The Stihl SH 86-CE vacuum shredder is powered by a two-stroke 27.2cc engine which develops 1.1 hp. The fuel tank holds 0.44 L, in my experience, this will last 40 to 45 minutes with constant use and running at full revs. The two-stroke engine has a very straightforward recoil system that will normally start on the first or second pull. The two-stroke engine is fitted with a primer that makes cold starting simple.
Just be aware that two-stroke engines are different to 4 stroke engines. A two-stroke engine does not have an oil sump, instead, it uses a petrol/oil mix. The Stihl two-stroke engines use a 50 to 1 petrol to oil mix. I used the Stihl oil to mix my fuel. The oil comes in a squeezy bottle which measures out the exact amount I need for 5 L of petrol. It's important to get the mix right for smooth running and longevity.
Antivibration Technology
It's important to purchase a blower vac that has antivibration technology, some of the cheaper models do not have antivibration technology. The Stihl SH 86-CE vacuum shredder in my experience has excellent antivibration technology. I've literally used this particular blower all day with no side effects from vibration.
Vacuuming
The Stihl SH 86-CE vacuum shredder can quickly be converted from a powerful blower to a garden vacuum. The debris bag has a capacity of 45 L which is a reasonable amount, any more would probably make the machine too heavy for comfort.
To change from blower motor vacuum mode, simply undo the catch on the fan housing and attach the large pipe and bag to the blower. It literally takes a couple of minutes to attach the necessary accessories.
More Features
The Stihl blower and vacuum has a useful gutter cleaning kit which is available as an optional extra.
To Conclude
Having owned Stihl SH 86-CE vacuum shredder for many years, I can sincerely recommend this product. However, if I was purchasing again I would probably just go for the Stihl BG 86 handheld petrol leaf blower as I hardly use the vacuum attachment. Vacuum attachments have their uses, however, on this size blower, they are relatively slow. If you have a lot of vacuuming to do, go for a larger garden vacuum, like the Billy goat or something similar.
Over the years I have owned numerous amounts of Stihl tools and had minimum issues with Stihl products. I appreciate that the Stihl SH 86-CE vacuum shredder is more expensive, however, used properly, the machine would give you many years of good service. I believe that you're better to buy a quality product that lasts a long time rather than a cheap product. If you are not going to use your leaf blower as a vacuum then I would suggest the cheaper Stihl BG 86 C-E handheld petrol leaf blower for £319.
Specification
More Information

| | |
| --- | --- |
| Wheel Kit | No |
| Shredding System | Steel Impellor |
| Vac Kit | Yes |
| Bag Capacity | 45 Litres |
| Air Flow Volume | 12.8m3/min (770m3/h) |
| Vibration | 2.5 / 2.5m/s² (Left / Right) |
| Harness | Shoulder Strap |
| Warranty | 2 Years |
| Weight | 5.6kg |
| Sound Level | 93dB (A) |
| Engine Type | Petrol 2-stroke |
| Engine Power | 1.1hp / 0.8kW |
| Engine Capacity | 27.2cc |
| Engine Fuel Tank Capacity | 0.44 Litres |
| Engine Starting System | Recoil |