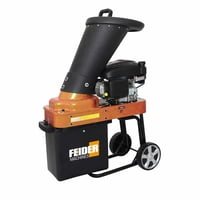 Today we are looking at the Feider FBT70 Petrol Shredder, this is one of our lowest priced petrol shredders. The paste that is currently on special offer at £389.95, which offers a saving of £110. Through reading the excellent reviews on this shredder which average 4.9/5 customers seemed delighted with their purchase.
Recently we have been looking at a few log splitters that are very popular at the moment. For the next few days, we will look at a few of our various petrol shredders and chippers that we have available.
I like to compost everything that I take out of the garden, however, prunings can obviously take longer to compost. Every year I put back quality compost into my garden. This is where a petrol shredder can be very useful and quickly make small branches and prunings into compostable material that can be put back in the garden. And of course, having a petrol shredder enables you to work anywhere in the garden. There is no need for electricity or to have a trailing extension made in the garden.
Features
Powerful petrol shredder for domestic use.
Four stroke overhead valve engine.
Two year warranty and optional five years.
Ideal for turning your prunings into compost.
Suitable for green waste, like leaves and hedge cuttings.
Large diameter input chute for ease of use.
Transport wheels for taking the machine to the work.
The Feider FBT70 Petrol Shredder can be used to compost various types of garden waste from hedge clippings, small branches and prunings and twigs. In many gardens now it is difficult to burn prunings my theory is that why burn your prunings when you can make them into valuable compost for your garden.
Engine
The 173 cc four-stroke overhead valve engine delivers high performance and obviously being petrol can be used anywhere in your garden with no restrictions of needing electric power. The modern specification of this engine makes it very quiet and vibration-free and offers great fuel economy which is so important today.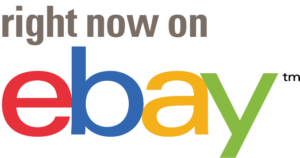 Transmission And Cutting System
The Feider FBT70 Petrol Shredder delivers the power to the cutting disc through a drive belt system that gives a smooth transfer of power from the engine. The cutting disc has high-grade carbide steel blades that have excellent durability and cutting performance. It's important that you take care when shredding your prunings that there are no stones or hard objects that will blunt the blades. The blades need to be kept sharp to ensure efficient shredding. The blades are replaceable.
Transportable
With the two transport wheels, the Feider FBT70 Petrol Shredder is highly manoeuvrable. You take the machine to the work rather than being the work to the machine. In this way it means that you have minimal prunings to move, you just take your garden shredder to the work.
To Conclude
I am all for making life easy in the garden, this is something that the Feider petrol garden shredder does well. Going by the excellent reviews customers seem to be very happy with their purchase. The petrol garden shredder comes with a two-year standard warranty and an optional five-year warranty. I'm always in favour of a good warranty and it proves that the manufacturer believes in their product.
Another very popular product on our website is the MTD chipper, although this particular model is no longer available there are other similar models.
Specification
| | |
| --- | --- |
| Engine Make | No |
| Engine Capacity | 173cc |
| Engine Power | 6hp / 4.5hp |
| Cutting System | 2 x Carbide-Steel Knives |
| Chipping Capacity | 44mm |
| Collector | Included – 30 Litre |
| Transport Wheels | Yes – 2 |
| Warranty | 2 Years |