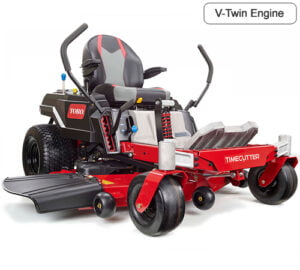 Today we are looking at the Toro TimeCutter 5075T Zero Turn Mower. Recently we have been looking at the Stiga range of out-front mowers which are exceptionally manoeuvrable. However, if you want a machine that is even more manoeuvrable then a zero-turn mower is your answer.
The Toro TimeCutter 5075T Zero Turn Mower offers excellent value for money at just £4399. At the time of writing, there is a saving of £300. One of the downsides of zero-turn mowers can be the cost, however, it appears that Toro has managed to keep the costs low on this domestic zero turn mower. The mower comes with a three-year peace of mind warranty.
Over the years I have owned several different zero-turn mowers, from commercial walk-behind machines to commercial sit on machines. Zero-turn mowers are my favourite type of mower due to their amazing manoeuvrability.
A zero-turn mower has two independently controlled hydrostatic motors on the rear wheels of the machine. At the front of the machine, there are two large caster wheels that swing 360°. The two hydrostatic motors are independently controlled by two levers which enable you to turn the mower on a sixpence. The mower can literally be turned around in the tightest of areas. Zero-turn mowers really are the most manoeuvrable machines on the market.
I know from experience how much time a zero-turn machine can save you against the traditional ride-on tractor. The work rate from a zero-turn is excellent and, in many cases, can really cut down mowing time.
Let me give you an example of a 2.5-acre site I was cutting with many obstacles. With a 4'6" tractor mower with a collector, it was taking three hours. With a 61-inch zero-turn machine, I could cut the site in 50 minutes, a considerable difference. The machine was fitted with a mulching deck so there was no grass to collect. However, the majority of the time saved was due to the zero-turn mower's manoeuvrability.
So, let's take a closer look at the Toro TimeCutter 5075T Zero Turn Mower.
Features
Powerful commercial 708 cc V twin engine.
127 cm steel fabricated deck complete with anti-scalp wheels.
Lever hydrostatic transmission.
Zero-turn mowers are the most manoeuvrable mowers on the market.
Self-cleaning air filtration system.
Smooth ride suspension system.
Large rear wheels.
Comfortable seat.
Three-year domestic warranty.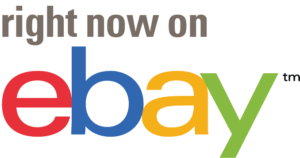 The Toro TimeCutter 5075T Zero Turn Mower has been designed for the domestic market, however, it comes with many features that are used in Toro's Pro range. Toro claims that you can cut the grass 40% faster with a zero-turn. I would say that in many cases it is possible to cut two or three times quicker than a traditional lawn tractor. It does depend on the terrain and the number of obstacles, as in flower borders, trees et cetera that you have in your garden.
With instant forward and reverse and variable speed on the two rear driving wheels, you have a highly manoeuvrable mower that can outperform any traditional lawnmower.
Engine
Toro use their own commercial 708 cc V twin engine which develops 24.5 hp. It appears that Loncin , a Chinese company actually make the engine for Toro. I've noticed that Loncin engines are getting more popular on domestic machines.
Personally, I would prefer if the machine was powered by a Kohler, Briggs & Stratton, Kawasaki, Honda or something very similar. I guess that Toro are trying to keep the price down on their machine, which I fully understand. We have to remember that this machine is for the domestic market, not the commercial market.
A Mower With Suspension
The majority of zero-turn mowers travel quite quickly, however, if you do not have suspension you often cannot use your mower to its full capacity. All my ride on zero terms have always been fitted with suspension, this is almost a must-have for me. I appreciate the fact that a decent seat can help smooth the ride, however, suspension definitely helps!
Toro has fitted a smooth ride suspension to their machine. I believe Ferris was the first company to fit suspension to that zero-turn mowers. You can see this Ferris mower video with suspension fitted which enables the operator to mow quickly. Toro has fitted an adjustable rear suspension system to enable the operator to have maximum comfort and efficiency.
Mulching Deck
I'm a big fan of mulching as I believe it's a great way to keep your lawn looking green and healthy (especially in dry weather) and it's great not to have any grass to collect. Once again, mulching grass really does save loads of time as one of the most time-consuming jobs is emptying the collector on traditional machines.
The Toro TimeCutter 5075T Zero Turn Mower deck has a mulching feature and the option of side discharge if required.
The cutting widths are 127 cm which is approximately 4 foot. The cutting heights range from 38 mm to 114 mm, I always like the idea of having a high cutting setting on a mower. It really is useful if you're grass has become long; the grass can then be taken down one step at a time. The foot-operated deck lift adjusts the cutting heights.
The cutter deck is engaged by an electronic clutch that engages the clutch at the flick of a switch. Always try and engage the cutter deck at tick over to avoid unnecessary wear on the clutch. If you think about it, you don't rev your car up and then let the clutch out, it's the same thing!
To Conclude
The zero-turn principle is a fantastic concept and really makes mowing easy and pleasurable. The ability to move around obstacles and mow between and under low branches is amazing. There is no other type of mower as manoeuvrable as a zero-turn machine.
This is a domestic zero turn at a very good price for this type of machine. Toro does give a three-year peace of mind warranty, which is great news. I would have preferred to have seen a better grade of an engine on this machine, however, there are plenty of machines fitted with Loncin engines.
The fact that the Toro TimeCutter 5075T Zero Turn Mower has suspension is a great feature. As this is something else that helps to speed the cutting process up and reduce operator fatigue.
Would I Purchase?
Yes, I would, however, I would think about looking at a new machine after the three-year warranty is up. In this way, it basically guarantees no unexpected expenses. If you look after a machine like this it would still be worth a reasonable amount at the end of three years.
Of course, the other option is to look at a second-hand commercial machine on eBay, but obviously care must be taken.
Please feel free to comment below on this blog post.
Specification
Engine: Toro V-Twin Commercial
Engine Spec: 24.5HP, 708cc, 2700 rpm
Transmission: Dual Dampening Levers, Hydrostatic design
Fuel Capacity: 11.4 litres
Cutter Deck: 127 cm Fabricated
Deck Lift Operation: Foot
Grass Cutting Heights: 38 mm to 114 mm
Hour Meter: Optional extra
Seat: Handcrafted High Back 46cm with Arm Rests
Tyres: (F) 28cm x 15cm, (R) 46cm x 24cm
Manufacturer's Warranty: 3-year Limited Domestic / 30 days Commercial (Terms and conditions apply)