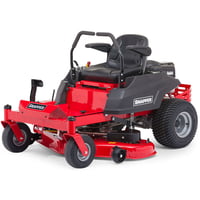 Today we are looking at the Snapper ZTX110 Zero-Turn Ride-On Mower. This is possibly the cheapest zero turn ride on available, it is certainly the cheapest ride on zero turn mower on our website.
The Snapper ZTX110 Zero-Turn Ride-On Mower is currently available for £3349 offering a saving of £150. Yesterday we looked at the Toro TimeCutter 5075T Zero Turn Mower, a slightly larger and more expensive domestic zero-turn lawnmower.
Zero-turn mowers are the most manoeuvrable type of mower on the market. Their zero-turn capabilities make them able to turn around in their own radius. If a customer has a large area of grass to cut I always recommend a zero turn machine, ideally, with a mulching deck.
Another highly manoeuvrable type of mower is the Stiga range of out front mulching mowers. These machines also have great manoeuvrability, although not quite so good as a zero-turn mower.
A zero-turn mower has two hydraulic motors that are individually attached to the rear wheels. In general, these hydrostatic motors are controlled independently, by two levers that offer instant forward and reverse at variable speed.
On the front of the machine, there are two heavy-duty caster wheels that can turn 360°. This enables the machine to be exceptionally manoeuvrable due to the independent control of the rear wheels. Just one thing, take care when turning as if you try and turn too quickly you can damage the turf. You will quickly adjust to the benefits of a zero-turn mower and how to get the most out of your machine.
Features
Zero-turn mowers the most manoeuvrable mowers on the market today.
Obstacles are no longer obstacles with a zero-turn mower.
A great V twin engine from Briggs & Stratton.
Electric start.
Heavy-duty steel frame.
Pivoting front axle for even finish on uneven ground.
Adjustable seat for operator comfort.
Anti-scalp deck.
Foot-controlled cutting deck height adjustment.
Mulching accessory available.
Bagging system available.
Three-year warranty.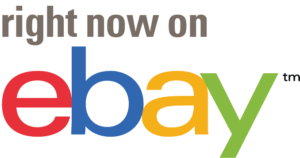 In case you don't know anything about the brand Snapper, they are an American brand have been making ride-on mowers since 1951. Interestingly enough, Snapper used to make some quite unusual -looking machines. However, the performance of these machines and the simplicity was excellent. About 35 years ago I was using one of these unusual -looking Snappers, the amazing thing is they still make a very similar machine. This proves that their principles work!
The Snapper ZTX110 Zero-Turn Ride-On Mower has a prograde construction quality, designed with agility and versatility. The first time I used a Snapper lawnmower, help but notice the heavy-duty construction and build quality that had gone into this machine.
Engine
The Snapper is powered by a Briggs & Stratton Intek 7200 series engine, which develops 656cc. The four-stroke V twin engine has overhead valve technology and great torque and good fuel consumption.
The zero-turn mower is fitted with electric start for ease of use.
I have had many machines that have been powered by Briggs & Stratton engines, over the years, these engines have given minimal trouble. I actually have experience of this particular engine, Briggs & Stratton engines have come a long way over the past few years. Another great thing about these engines is the fact that parts are readily available and sensibly priced.
Cutting Deck
The Snapper ZTX110 Zero-Turn Ride-On Mower comes with a 107 cm which equates to 42 inches. This really makes the Snapper a really compact ride-on zero turn mower.
The cutting deck has 12 different cutting heights ranging from 42 to 96 mm. It's always good to have the option of a high cut for those occasions when your lawn becomes slightly out of hand. I would also recommend the optional mulching kit as mulching acts as a green fertiliser. Mulching grass does take more power, but in my view, it is definitely a good practice.
The Zero Turn Advantage
Zero-turn mowers are perfect for large areas, although this machine is only a 3-foot 6-inch cutting width, it can cut up to 10,000 m² practically. I have found in my experience that I can cut three times quicker with a zero-turn machine over a tractor mower. I appreciate this does depend on the type of terrain that you are cutting and how many obstacles are in the way. This is also based on a mulching mower against a lawn tractor with a collector. It takes a lot of time to empty a collector!
Once you have used a zero turn machine you will not want to go back to the traditional lawn tractor. The manoeuvrability of these machines is absolutely amazing. When I was contracting, people were amazed at how quickly I could cut their grass with a zero-turn mower. Zero-turn mowers make cutting around obstacles easy. They are also great for getting between trees with low branches, you can literally weave in and out and between branches.
To Conclude
As I've mentioned, zero-turn mowers are the most manoeuvrable mowers on the market, they really make grass cutting easy and straightforward. This is the reason I have owned several zero turn machines over the years.
If you've never used a zero turn mower it's worth thinking about. I created this video several years ago with me using a zero-turn mower. You can see how quick and manoeuvrable these machines really are.
We are here to help, please feel free to comment below if you have any questions.
The Snapper ZTX110 Zero-Turn Ride-On Mower offers good value for money and comes with a three-year warranty. A good warranty always gives peace of mind, with no unexpected expenses for three years.
Specification
| | |
| --- | --- |
| Engine Make | Briggs and Stratton |
| Engine Model | 7200 Series Intek™ V-Twin OHV |
| Engine Type | Petrol 4-stroke |
| Engine Capacity | 656cc |
| Engine Cylinders | Twin |
| Engine Starting System | Electric Key Start |
| Engine Fuel Tank Capacity | 11 Litres |
| Transmission | Dual Hydro Gear® EZT® |
| Drive | Rear Wheel |
| Speed | Forward: 0-9km/h / Reverse: 4.0km/h |
| Cutting Width | 107cm |
| Cutting Heights | 42-96mm (12 Positions) |
| Height Adjustment | Lever |
| Blade Engagement (PTO) | Electronic |
| Turning Circle | Zero Turn |
| Blades | Twin |
| Grass Collector | Optional Twin-Bagger |
| Mulching | Optional |
| Side-Discharge | Yes |
| Headlights | No |
| Seat | Adjustable with Armrests |
| Steering | Dual Wrap-Around Levers |
| Anti-Scalp Deck Wheels | Yes |
| Tow Bar | Yes |
| Wheels – Front | 280mm |
| Wheels – Rear | 457mm |
| Weight | 258kg |
| Lawn Size | Up to 10,000m2 |
| Warranty | 3 Years |