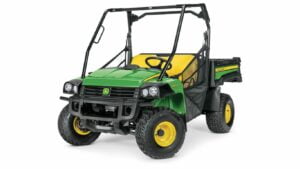 In this blog post, we are going to unleash the power and versatility of the John DeereHPX815E Gator. When it comes to tackling outdoor tasks and traversing challenging terrains, the John Deere HPX815E Gator stands out as a reliable and versatile utility vehicle. Built with rugged durability and unmatched performance in mind, this powerhouse is designed to handle a wide range of applications. We will also explore the key features and benefits of the John Deere HPX815E Gator, highlighting why it's the go-to choice for both recreational and professional use. I have used various John Deere Gators over the years, their low ground pressure makes them great for the garden and landscape contractor.
Powerful Diesel Engine
At the heart of the HPX815E Gator is a robust 3-cylinder, liquid-cooled diesel engine. This powerhouse provides ample horsepower and torque, ensuring that you have the muscle needed to conquer demanding tasks with ease. Whether you're hauling heavy loads, towing equipment, or navigating challenging terrains, the HPX815E Gator delivers the power you need to get the job done efficiently. The powerful 854cc diesel engine offers power and economy.
Versatile Transmission System
The HPX815E Gator features a continuously variable transmission (CVT) system, providing smooth and seamless shifting throughout a wide range of speeds. This transmission allows for precise control and efficient power delivery, enabling you to adapt to different conditions and tasks effortlessly. Whether you're manoeuvring through tight spaces or cruising across open fields, the CVT system ensures optimal performance and responsiveness.
Superior Traction And Handling
With its advanced 4-wheel drive (4WD) system, the HPX815E Gator offers exceptional traction and stability on various terrains. This allows you to confidently navigate through muddy trails, uneven surfaces, and challenging landscapes. The Gator's independent suspension system further enhances the vehicle's ability to handle rough terrain, providing a smooth and comfortable ride even in the toughest conditions.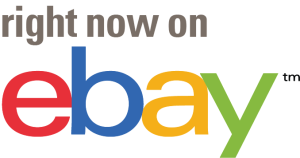 Cargo Capacity And Versatility
The HPX815E Gator is designed to be a true workhorse, with a cargo box capacity of up to 454 kilograms (1,000 pounds). This allows you to transport tools, equipment, and supplies with ease, making it ideal for landscaping, farming, construction, and other demanding tasks. The cargo box also features a manual dump mechanism, simplifying the unloading process.
Operator Comfort and Convenience
John Deere prioritizes the operator's comfort and convenience in the HPX815E Gator. The vehicle is equipped with a spacious and ergonomic operator station, providing a comfortable seating position and easy access to controls. The tilted steering wheel allows for customization, ensuring that operators of all sizes can find the perfect driving position. Additional features like power steering and a digital instrument cluster further enhance the overall user experience.
Durability and Longevity
Built with John Deere's renowned quality and durability, the HPX815E Gator is designed to withstand the test of time and rigorous use. From its robust frame to its heavy-duty components, this utility vehicle is built to handle the demands of both recreational and professional applications. Whether you're using it on a daily basis or intermittently, you can trust that the HPX815E Gator will keep performing reliably.
Conclusion
The John Deere HPX815E Gator is a powerful and versatile utility vehicle that excels in various outdoor tasks and applications. With its robust diesel engine, versatile transmission system, superior traction, and ample cargo capacity, it's a dependable workhorse that can tackle any challenge. Whether you're a landscaper, farmer, construction professional, or an outdoor enthusiast, the HPX815E Gator will help you get the job done efficiently and with confidence. Experience the power and versatility of the John Deere HPX815E Gator and take your outdoor adventures to the next level.
John Deere Gators have a network of dealers across the world, so parts and servicing are readily available.
Key Specs
Engine power
13.57* kW
18.2 hp
Cargo box dimensions
1143 x 304.8 x 1320 mm
45 x 12 x 52 in.
Cargo box capacity (weight)
454 kg
1000 lb
Towing capacity
590 kg
1300 lb
Front suspension
Independent with McPherson Strut
Rear suspension
Coil over shock
Final drive
Two speed, oil bath
Four wheel drive
Yes
Fuel capacity
20.1 L
5.3 U.S. gal.
Engine
Type
3-cylinder, 4-cycle diesel
Displacement
854 cc
Power
13.57* kW
18.2 hp
Cooling system
Liquid