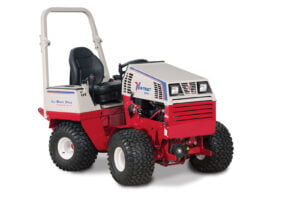 Today we are looking at the Ventrac 4500 articulated tractor and the versatility it offers. I believe that this articulated tractor is one of the most versatile machines on the market today. The Ventrac 4500 offers a compact four-wheel-drive, articulated steer power unit capable of carrying out many tasks. I believe that the Ventrac 4500 articulated tractor can be a great asset for the large garden, professional landscaper, contractors and hire companies.
Over the years I have owned many different machines, the majority of the equipment that I have owned have had their own power unit. I have always liked the idea of having a compact power unit that can take a variety of different implements or tools. I believe that the Ventrac 4500 articulated tractor offers this compatibility.
Features
Increased safety on slopes.
Articulating frame.
Ventrac mount system.
Extreme snow performance.
Effortless controls.
All wheel drive.
Reliable power.
Effortless staring.
Excellent visibility.
Low ground pressure.
Oscillating frame.
Traction control.
Quick turnaround on attachment changeover.
Diesel or petrol option.
Attach implements to the front or rear.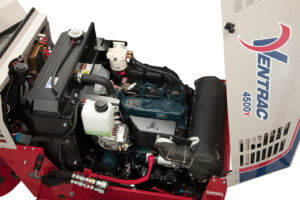 Ventrac gives four different engine versions ranging from 25 to 32.5 hp. The petrol engine choices are Kawasaki, Briggs & Stratton and Kubota. The 25 hp diesel engine is powered by Kubota.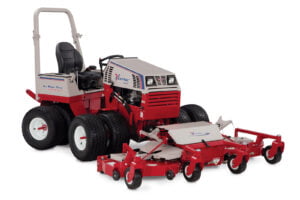 Ventrac 4500 Articulated Tractor
The Ventrac 4500 articulated tractor is a highly compact tractor which offers huge flexibility, let's go through some of the features.
One of the biggest advantages of the Ventrac 4500 tractor is something that you cannot see until you operate this compact tractor. The 4500 is made in two separate parts or of two chassis's, the two frames are then joined in the middle by a universal pivot. This enables the tractor to pivot, something we call articulated steering and it also offers flexibility over uneven ground. In this respect, the wheels still have maximum traction and connection to the ground. This, in turn, gives superb performance even on the roughest terrain.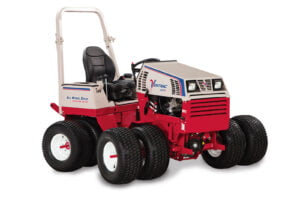 Dual Wheels
With the option of dual wheels, the Ventrac 4500 offers exceptionally low ground pressure and the ability to work on slopes where other machines are unable to operate. The Ventrac 4500 can give operator confidence when working on undulating surfaces. With the dual wheels attached and the articulated pivoted steering, the wheels are placed firmly on the ground giving maximum traction. The Ventrac can go where other machines cannot go! It can operate safely on 30° slopes in forward and reverse, implements can be attached to the front and the back of the tractor, which gives huge flexibility. There is even a digital meter telling you how steep the slope you are anticipating is, so no risks are taken!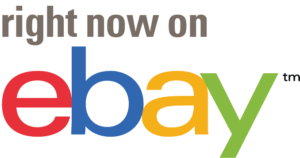 The dual wheels help the Ventrac to go where other machines cannot go. With low ground pressure, dual wheels and low centre of gravity the Ventrac can work in wet, muddy conditions causing minimal damage to the soil. The ability to use the Ventrac in poor condition means that it can literally be used all year round. I think most groundsmen know the effects of wet conditions; many other compact tractors and machinery cannot be used in such conditions.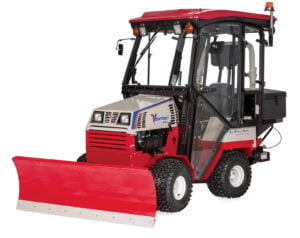 One Power Unit – Many Attachments
One of the biggest reasons I have purchased machines as individual power units is the fact that I have never found a power unit that suits every need. This is something where I believe the Ventrac 4500 is different from other machines and does this job very well.
I believe that the Ventrac 4500 articulated tractor offers versatility that really works, the fact that the tractor can have attachments at the front and rear really offers great flexibility.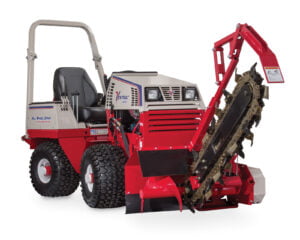 Attachments And Implement Line-Up
My problem when looking for a tractor power unit has been the lack of flexibility and compactness in a machine. Ventrac seemed to have been able to overcome this issue by making some quality attachments.
Here are some of the attachments that are on offer for the Ventrac 4500 articulated tractor.
First of all, we have turf machinery, which includes various mower decks, from rotary decks, cylinder mowers, aerators, flail heads and more!
For the removal of snow Ventrac offer, rotary brushes, snowblowers, snow blade, turbine blower and more!
For soil preparation, there are rotavators, power rakes, loading buckets, a trencher and more!
And finally, we have speciality products like; a stump grinder, turf cutter, a turf groomer, edger, hedge cutter and more!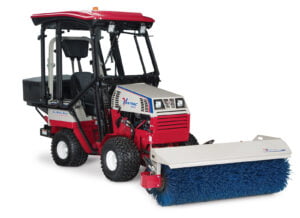 Most of the attachments fit to the front of the Ventrac 4500, this has many advantages, including visibility and mowing the lawn before the tractor wheels have touched the lawn.
Another good advantage of the Ventrac 4500 is the ability to be able to attach tools and equipment quickly. There are no tools required to change and implement, most attachments can be changed within one minute with an experienced operator.
The Ventrac attachments are built to a very high standard as is the Ventrac 4500 tractor. I've heard people complain sometimes that they can find a good power unit, but they can't find the right attachments. However, Ventrac has overcome this problem and created a great power unit with great attachments.
The flexible Ventrac 4500
One of the many good features with the Ventrac 4500 is its ability to be able to operate in all different types of situations. One minute it can be cutting greens on a golf course and the next minute it could be making a trench, using the trencher attachment. There are not many machines that offer this much flexibility and uniqueness.
Another example of how the Ventrac 4500 can be used for its ability to be able to cut a lawn in the garden. It can work on a golf course cutting at different contours and then it can have a flail cutting head attached to attack rough areas of grass and scrubland.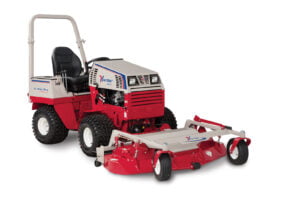 Snow Removal
With the various snow removal attachments, the Ventrac 4500 really does become an all year round power unit. Ventrac offers various snow blades, snow brushes, snow blades and even a drip-feed attachment for applying salt as you remove the snow. An optional cab with a heater can be installed giving the operator even more comfort and flexibility.
Due to the compactness of the Ventrac tractor and the manoeuvrability, it can get into places where other machines cannot go. This helps to minimise the use of hand tools and other pedestrian machines.
Made In The USA
Ventrac is made and produced in the USA, all of the attachments are designed in the same factory and the engineers and designers work together.
Ventrac prides itself in being available to its customers, if you have a question, you can speak to a real person. To me this is something very valuable.
To Conclude
I have owned several machines from the USA, I like the way these machines are constructed. Having purchased many mowers to stump grinders, when I purchase from the US, commercially, I know that I have a good product.
It is much better to have a product that is substantially built rather than a machine that is going to break after a few years due to build quality.
Although I don't personally own a Ventrac machine, I have seen these machines at the commercial shows. I really like the build quality and flexibility at this compact tractor offers.
It's much harder than you think to find a tractor and power unit that offers so much flexibility, I believe the Ventrac has just this flexibility!
Specification
Model
Engine
HP
Cooling
Fuel Type
Cylinders #
Engine Disp.
Weight
4500K
B&S Vanguard
31HP
Air
Gas
2-cyl
896cc
1340 lbs*
4500P
Kawasaki
31HP
Liquid
Gas
2-cyl
824cc
1575 lbs
4500Y
Kubota
25HP
Liquid
Diesel
3-cyl
898cc
1655 lbs
4500Z
Kubota
32.5HP
Liquid
Gas
(Propane Ready)
3-cyl
962cc
1655 lbs
Please feel free to comment below.