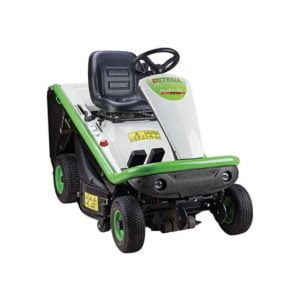 Today we are going to take a quick look at the Etesia Hydro 80 MKHP4. The Etesia Hydro 80 MKHP4 is a very compact professional ride-on mower which I have owned and spent many hours on. I'm not a great fan of ride-on mowers due to the fact that some of them are not particularly manoeuvrable and you don't get such a good finish as with the walk-behind lawnmower.
However, I have to say that the Etesia Hydro 80 is extremely manoeuvrable and exceptionally compact. It actually replaced to rear roller walk behind mowers that are used on a regular basis.
As I mentioned, the finish is not always as good with a ride-on mower. However, the Etesia Hydro 80 gives a very good finish. I added the rear roller, which is an extra feature that enables the lawn to have a striped finish.
You can see more about the Etesia Hydro 80 here, it's a post that I wrote a couple of years ago.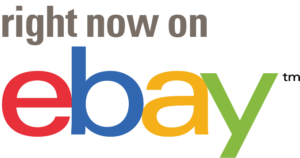 Take A Look At The Video Below For More Information
Solid Framework
The Etesia Hydro 80 has a solid framework and yet is lightweight. One of the best advantages of the Etesia range of mowers is that they are designed to collect wet grass. Many of the competitor's machines cannot compete with the Etesia range. Due to the fact that they don't have the ability to collect grass as the Etesia's do.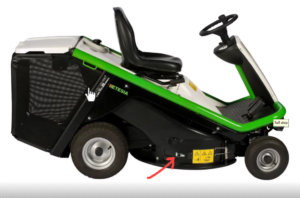 As you can see, we are looking at the cutter deck on the Etesia Hydro 80. It has a large flap at the side that is easy to open, the opening gives access to the blade and to the large grass chute. As I mentioned in the previous paragraph, Etesia is famous for its ability to cut wet grass. As you can see, the grass clippings take a very direct route into the 240 L collector.
If a blockage does occur, it's very easy to unblock the machine as the door on the side can quickly and easily be opened. More often than not, I have found blockages are normally due to small twigs getting lodged in the chute. Which can often then cause a blockage as the grass wraps around the twig!
The large 32-inch single blade has bolt on lifters that create the air or a fan effect to push the grass up into the grass collector. The actual lifters are replaceable, as they obviously have quite a bit of wear and tear. The lifters are simply held on by a couple of bolts; they are very quick to replace.