Description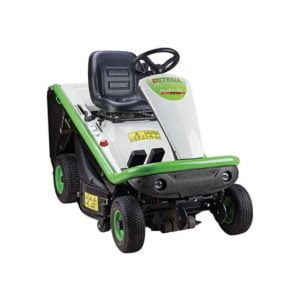 The Etesia Hydro 80 MKHP4 from the French manufacturer, Etesia can adapt to the terrain's conditions, making it exceptionally versatile. Add to that its extreme compactness, the flexibility of use, reinforced hydrostatic transmission and power of its two-cylinder 16 HP Kawasaki engine, and you get a tool offering outstanding efficiency, which can advantageously replace three walk-behind mowers.
The price of the Etesia Hydro MKHP4 is £5850 plus VAT. The Etesia is a professional model which is powered by the 16 hp Kawasaki twin-cylinder engine.
The e-connect version turns the Hydro 80 ride-on mower into a high-tech machine: the first mower with network connectivity! The Hydro 80 MKHP4 was the winner of the Saltex innovation award in 2017
How It Works
The new Hydro 80 is equipped with an RFID Badge, which allows communication between humans and machines (Human Machine Interface). This is achieved by using an Application installed on your mobile device, thus allowing you to access the relevant technical information for a specific machine.
Application
Where applicable, an operator can log in to the software using their Facebook or Twitter account for convenience; however, operators can create an independent password if this is not practical.
Recognition and display of the Hydro 80 MKHP4 and its information can be found vicinity of the application via Bluetooth®: model, serial number, machine photograph etc.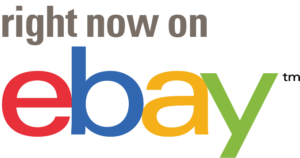 Mowing And Collecting
The Hydro 80's lifts and blows the clippings directly into the rear collector, without clogging, even under strenuous conditions
Mower Deck
On uneven ground, anti-scalp rollers keep the blades out of trouble. It has an 80 cm cutting width with an electromagnetic clutch and blade brake as an integral part of the system.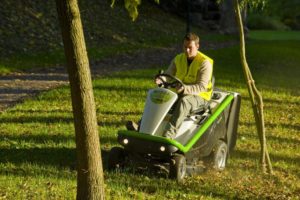 Efficient and go-anywhere
Compact design, measuring 1.98 m x 0.82 m wide, Hydro 80 is easily transported in a truck or trailer. The Etesia Hydro 80 can pass through most standard gateways and its tight turning circle makes it ideal for small or awkward areas. It mows close to walls and fences and is highly manoeuvrable. It goes anywhere; with its large-sized front wheels, the Hydro 80 easily overcomes all obstacles, such as pavement kerbs.
Comfort
In a class of its own. Comfortable and ergonomic.
The New Dashboard
New LCD Screen with membrane typing.
Integrated RFID antenna.
Real-time follow-up of the information of the machine and its maintenance.
No starting key
An ignition key replaced by an RFID badge, allowing to manage users' profiles (Right of use on one or several appointed machine(s)) and offering an antitheft function
Ease-of-use
The through-step design makes getting on and off the Hydro 80 easy. The out-front driving position ensures excellent all-around visibility.
Smooth operation
The built-in shock absorber system and hydrostatic transmission smoothly ride various mowing speeds.
Fingertip control
With its high-backed suspension seat; smooth steering and wheel with guiding knob; ergonomic design, plus easy-to-reach controls, driving is easy.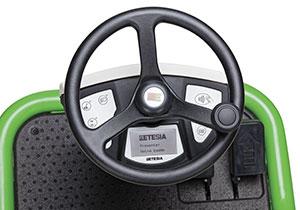 Controls
Cutting height adjustment and emptying the grass collector are carried out from the driving seat. The steering console is fitted with a timer and a rev counter.
Robustness
Built for long life and very solid and reliable.
Cut it all system switch.
The cutout system protects the battery, especially when the machine is out of use for long periods. It disconnects the battery from the machine.
Frame
The specially coated 60 mm tubular chassis is designed for strength and long life.
Steering
Reinforced steering integrated into the new front axe, plus large-sized front wheels, ensure smooth manoeuvrability.
Blade Clutch
Direct belt transmission. The electromagnetic blade clutch is controlled by a self adjustable belt with constant tension.
Kawasaki engine
The new Kawasaki 16 HP engine offers a reserve of power and economy.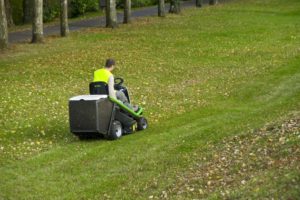 Versatility
Meticulous mulching with the mulching kit
Mowing tall grass
Removable grassbox for direct back ejection of the tall grass. Side ejection with deflector-swather for very tall grass.
Remove snow.
Snow shovel and optionally available synthetic chains. To clear the snow from your paths and pavements.
Scarifier
Specially adapted to your Bahia, will allow you to restore of the air in your lawn by freeing it from mosses which suppress it. With this accessory you will contribute to your even more beautiful lawn. (Require a support adapter).
Spreader
Mechanical spreader to put some fertilizer on your lawn or salt/sand during winter.
Tow bar as an option.
Drive your Bahia with a Joystick becomes possible!
Spending a whole day on the Etesia Hydro 80 MKHP4 Joyride becomes a child's play thanks to its ergonomically optimized commands and its comfortable relaying bends .This machine can be used as well by a person with reduced mobility as by an experimented professional. Find more informations here
Tielbürger launches, in partnership with Etesia the Hydro 80 adaptable sweeper. From the driver's seat, manage the brush simply towards the left, right or centre. Push the brush upward to stop it. Thanks to the necessary support for the use of the sweeper, you can also equip your Hydro 80 with the Tielbürger snow shovel.
Tow bar
The tow bar, which amounts in no time, allows you to tow up to 500 kg or fix a spreader for your wintry maintenance works.
Specifications