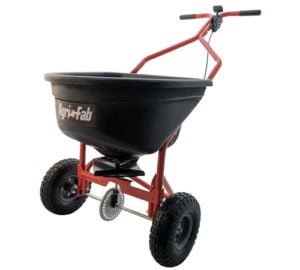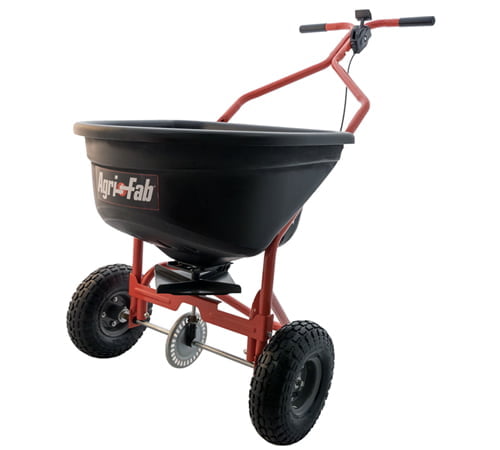 Today we are looking at Agri-Fab 50 kg fertiliser spreader. It appears to be that time of year again, with fertiliser spreaders out early this year. The dry February has enabled farmers and groundsmen to get out on the land early. Now is a good time to find a fertiliser spreader for your garden.
The Agri-Fab 50 kg fertiliser spreader is currently on special offer for £229, including VAT. The Agri-Fab fertiliser spreader is ideal for large lawns and rougher areas due to its large tyres. Areas of up to 1625 m² can be covered very quickly with the large walk-behind fertiliser spreader.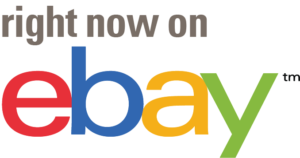 Features
A spreader with an excellent performance on lawns and rough areas.
Ideal for applying multiple products, including seed, fertiliser, salt and more.
50 kg hopper.
Well-balanced spreader.
Easy to push.
3 m spread width.
Wide profile pneumatic tyres for stability.
Strong steel frame and axle.
Poly hopper – no corrosion.
Five-year domestic warranty.
The Agri-Fab 50 Kg Fertiliser Spreader
The Agri-Fab fertiliser spreader has a spread width of 3 m, which enables you to cover the ground very quickly. I normally like to go over the areas a couple of times to make sure I get a good even covering of fertiliser or seed. With a spread of 3 m, the task and be carried out in no time at all.
The high-grade capacity hopper is constructed of a tough-grade poly material for strength. This material is much better than metal as fertiliser can be extremely corrosive if the hopper is not washed down well. Hence why I would always recommend a tough type of poly material on a spreader.
The tubular steel frame means that the spreader can be used on rougher areas without too much difficulty. The 13 mm steel axle and frame should give many seasons of service. The large diameter pneumatic tyres keep the spreader stable when manoeuvring on rougher ground and on inclines. Spreader comes with a five-year domestic use warranty for confidence!
To Conclude
I have always liked Agri-Fab products; I have used the smaller version of the Agri-Fab spreader. However, this model is a heavier-duty model and has a larger capacity which is preferable to the one that I have owned. The special offer and the five-year domestic warranty make the Agri-Fab spreader a good purchase. I always like a good warranty as it gives me confidence when I'm purchasing. No bills!
Specification
| | |
| --- | --- |
| Spreader Type | Pedestrian, Broadcast |
| Hopper Capacity | 50kg / 110lbs |
| Hopper Construction | Poly |
| Spreading Width | Up to 3m / 10ft. |
| Coverage Per Fill (Max.) | Up to 1625m2 / 17,500 sq. ft. (Approx.) |
| Flow Rate Control | Yes – Handlebar-Mounted Lever |
| Gearing | Single |
| Axle | 13mm / 0.5″ |
| Wheels | 255mm x 100mm / 10″ x 4″ – with Pneumatic Tyres |
| Ideal for Spreading | Granular Fertilisers, Pellet Fertilisers |
| Also Suitable for Spreading | Granular Herbicides, Ice Melt, Seeds |
| Weight | 13.6kg |
| Warranty | 5 Years |