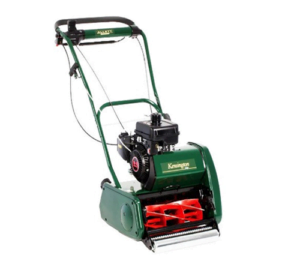 Today we are looking at the Allett Kensington 14K Self Propelled Petrol Cylinder Mower. The Allett Kensington is one of the most popular cylinder mowers on the market. It's currently being offered for £1185, a saving of £84.
Yesterday we looked at the Allett Classic 17L Cylinder Mower and the Allett Classic 14L Self Propelled Petrol Cylinder Mower the previous day. These two cylinder mowers are Allett's starter range of cylinder mowers. Today we are moving up the scale to the Allett Kensington range of cylinder mowers.
The Allett Kensington 14K Self Propelled Petrol Cylinder Mower is designed for keen home gardeners with medium to large-sized lawns. The Kensington cylinder mower has the added bonus of being out to take the full range of accessory cartridges available. The Allett range of cartridges allows various lawn care tasks to be carried out using just one machine, one of the many plus points of the Allett Kensington mower.
Just a word of warning and I'm not trying to put you off buying a cylinder mower. Cylinder mowers are designed for lawns, not grass! If you're looking to have a perfect lawn and your lawn is relatively even and free of debris, a cylinder mower can be a fantastic choice. However, if your lawn is more uneven and has children and debris had obstacles all over the place, you're probably better looking at a rotary mower. Our wide range of rear roller rotary mowers can produce an excellent striped finish and are more robust to stand up to harsher conditions. Obviously, a rear roller will not give quite the same finish, but they are the next best thing to a cylinder mower.
Features
A very popular British built cylinder mower.
Briggs & Stratton commercial petrol engine.
Quick cartridge system enables you to multitask with your cylinder mower.
Seven different accessories are available.
14-inch cutting width.
Six bladed quick-release cylinder.
79 cuts per metre.
Steel front and rear roller.
Three setting handlebar adjustment.
Fold-down handlebars for storage and transport.
Two-year warranty.
Allett Kensington 14K Self Propelled Petrol Cylinder Mower
The Allett Kensington 14 has some great features including the quick-release cartridge system. There are various attachments available to help you keep your lawn in the finest condition. The springtime comb attachment can lift your grass prior to cutting to ensure an even and quality cut. The stainless steel front roller and heavy steel rear roller help to produce those classic looking stripes.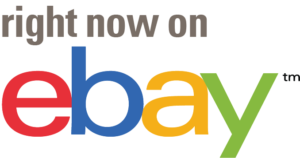 Cutting Cylinder
The Allett Kensington is equipped with a six-bladed cutting cylinder, which in turn delivers 79 cuts per metre. The more blades per cylinder equals more cuts per metre, which therefore brings a finer cut. A cylinder mower has a very fine cutting action. Almost like a scissor action with two pieces of precision steel coming together and creating a perfect razor cut. It's important to make sure your lawn is clear of any debris as hitting obstacles can potentially damage the blade and impair cutting performance.
There are five different cutting heights on the Allett Kensington ranging from 1/4 to 1 1/4 inches (6 to 32 mm). The Kensington cylinder power also has a micro height adjustment between each cutting height.
Petrol Engine
The Allett Kensington 14K Self Propelled Petrol Cylinder Mower is powered by an XR 550 Briggs & Stratton petrol engine. The 127cc overhead valve engine develops 4 hp. The XR 550 engine has a cast-iron sleeve that adds to the life of the engine. A dual-element air cleaner gives maximum protection to the engine. It's important to make sure your air cleaner is kept clean at all times. Failure to do this will result in poor engine performance and shorter engine life. A few minutes servicing can save a lot of pain and expense in the long run.
The magnetron electronic ignition system ensures easy starting even on the coldest morning.
Cartridge Range
There is a range of enhanced lawn care products for the Allett Kensington which can be fitted in place of the standard cutting cylinder. The cartridge range includes; 10 bladed cutting cylinder, aerator, dethatcher, scarifier, verticut cartridge and lawn brush. One of the great things with all these accessories is the fact that you have one power unit to carry out multiple tasks.
To Conclude
The Allett Kensington 14K Self Propelled Petrol Cylinder Mower is a great option if you're looking for that perfect finish on your lawn. As I mentioned earlier, just be aware that cylinder mowers are for lawns, not grass. If your lawn is a bit uneven and rough it is well worth looking at our range of rear roller rotary mowers.
If I was looking for a cylinder mower, I would definitely be looking at the range of the British built Allett mowers. Allett has built up a great reputation over the years for their quality British machines.
The Allett cylinder mower comes with a two-year manufacturer's warranty.
Specification
The ultimate lawn-care cylinder mower– takes ALL the cartridges in the Allett range!
127cc XR550  Briggs + Stratton petrol engine
2-litre fuel tank
35cm (14") cutting width
Cylinder cutting system
Six-blade (Quick Cartridge) cylinder
79 cuts per metre
6mm – 32mm (¼" to 1 ¼")  Height of cut- variable micro-set adjuster- the incremental height of cut
Fixed grass rake
Comes with auxiliary wheel kit
Steel front roller
3 handlebar height positions plus folding for storage/transport