Today we are looking at the entry-level Allett Classic 14L Self Propelled Petrol Cylinder Mower. A classic British built quality cylinder mower. If you're looking for a first-class cut for your then the Allett classic cylinder mower is definitely worth a look. The Allett Classic 14L Self Propelled Petrol Cylinder Mower is currently on offer at £765.
Over the past few days, we have been looking at chippers and shredders for the garden. You can see and chippers and shredders category here. As we are now almost 2/3 of the way through January, I thought it would be good to start looking at the various types of lawnmower available. It may be winter, but spring will soon be here.
Allett mowers started producing cylinder mowers back in the 70s. The range has increased over the years from 14 inch cut machines to 42 inch machines. Allett mowers are used in domestic gardens, country houses and sports fields across the world. Over the coming days will be taking a closer look at British engineering at its finest.
Features
87cc four-stroke petrol engine.
32 L grass box.
Three height adjustable handlebars.
Folding handles for storage and transport.
Five cutting height positions.
14 inch cutting width.
Optional scarifier attachment.
Steel roller.
One year's warranty.
A First Class Cut
There is nothing better than a cylinder mower to leave that classic razor-sharp finish to your lawn. Just one word of warning, cylinder mowers are designed for a fine cut lawn. In many cases, a petrol roller rotary mower can give a very good finish if your lawn is slightly uneven or rough. Roller rotary mowers also offer more versatility than the cylinder mower. However, if you are keen and you want a good lawn, there's nothing better than a cylinder mower for that perfect finish.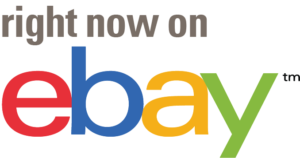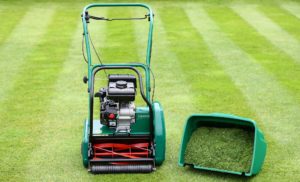 Classic Mower Classic Cut
This classic cylinder Allett lawnmower has a 14-inch cut (35.6 cm). The five-bladed cutting cylinder delivers 66 variable cuts per metre, leaving a perfect finish. A cylinder mower has a very precise scissor-type cutting action. The five-blade cylinder cuts against a rigid fixed blade which gives that perfect razor-type cut.
It is important to make sure your lawn is clear of any debris before cutting. Cylinder mowers are more delicate than a rotary mower due to the precise cutting action. Stones and hard objects can potentially put the cylinder out of balance and reduce the quality of cut.
The cutting height of the Allett Classic has five preset cutting heights ranging from 1/4 inch to 1 1/4 inches (6 to 32 mm).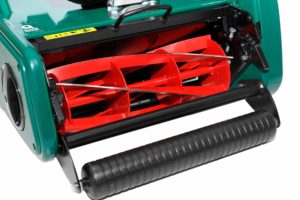 Petrol Engine
The Allett Classic 14L Self Propelled Petrol Cylinder Mower is powered by an 87 cc Loncin four-stroke engine with recoil start. This modern designed engine features excellent economy and low emissions.
Steel Roller And Adjustable Handlebars
The steel rear roller is the part of the mower that gives that traditional perfect striped lawn. The adjustable handlebars are adjustable to 3 different positions, depending on the height of the operator. The handlebars can be folded down for storage or for transporting the machine.
Scarifier Cartridge
One of the many benefits of the Allett range of cylinder mowers is the fact that an optional scarifier cartridge can be fitted. The scarifier cartridge simply goes in place of the mowers standard cutting unit. To my mind, this is a great option for keeping your lawn healthy all year round and making the most of your Allett mower.
To Conclude
If you are looking for a well-groomed fine cut lawn then the Allett cylinder mowers are definitely worth a look. These British built cylinder mowers leave a perfect finish to your lawn and come with the finest British engineering.
As I mentioned earlier, cylinder mowers are great for having a perfect bowling green type finish. However, for some people, a rear roller cylinder mower can give a good finish and is more versatile if you're lawn is uneven.
If you're looking for a fine lawn and a fine piece of engineering then I would definitely think about purchasing an Allett mower.
Specification
Recommended lawn size up to 150m2
Self-propelled
Scarifier only
87c unleaded petrol air-cooled Loncin engine
Recoil start engine
35 cm (14") cutting width
Five-blade "Quick Cartridge" cutting cylinder
66 cuts per metre
32 litre grassbox
6mm – 32mm (¼" to 1 ¼") cut height
3 handlebar height position plus folding
Polyethylene front roller
Single section steel rear roller
38kg
1 year parts and labour