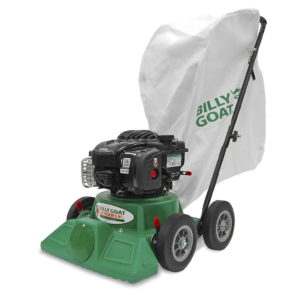 Today we are going to be talking about the Billy Goat LB352 wheeled push vacuum, which is Billy Goats entry-level vacuum that sells for just £649.99.
We are now well into October and the leaves are coming down. However, in East Anglia, the trees are still quite green for the time of year, but that will quickly change with the autumn rains and frosts!
Over the past few weeks, we have been talking about various types of leaf blowers, ranging from handheld leaf blowers, knapsack blowers and wheeled blowers. So I thought today would be a good time to introduce the Billy Goat LB 352 wheeled push vacuum. This is Billy Goats entry-level model, however, it still has good features that the larger more powerful models also have.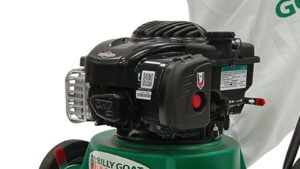 Billy Goat LB352 Wheeled Push Vacuum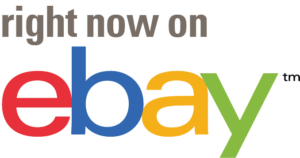 The Billy Goat LB 352 wheeled push vacuum is powered by Briggs & Stratton 500 series engine, which develops 3.5 hp. This model is a push model, however, at 26 kg, it pushes easily, especially on hard surfaces, like patios and pathways etc.
More Info Billy Goat LB352 Wheeled Push Vacuum
This vacuum is ideal for people with limited access, it is approximately 21 inches wide and has a working capacity of 20 inches. This is the type of machine that will fit into most smaller gardens and get around those narrow winding paths.
The Billy Goat LB 352 wheeled push vacuum is suitable for areas up to half an acre. If you are looking for a larger garden vacuum you can see more of our Billy Goat garden vacuums here. We will be featuring a few more models over the coming few days.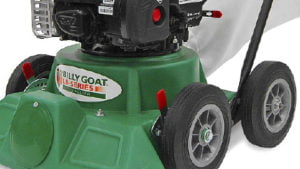 Is This Billy Goat Model Suitable For You?
The Billy Goat LB 352 wheeled push vacuum is perfect for clearing leaves on lawns, patios, driveways and even tennis courts. The easy empty bag system allows you to collect leaves with literally no spillage. The large chute at the rear of the machine minimises blockages and keeps the debris flowing into the bag.
The ingenious design actually allows you to pick up leaves from gravel drives without picking up stones.
To make your Billy Goat garden vacuum even more versatile, there is an optional 7-foot hose kit that allows you to vacuum between plants and shrubs. This is a very useful feature as with traditional blowers the leaves tend to get held up on shrubs and plants. Whereas with the Billy Goat wonder hose the leaves can simply be vacuumed up, it is almost like vacuuming your lounge!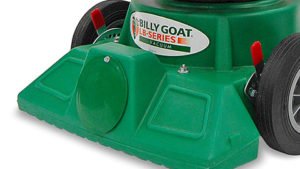 Height Adjustment
The front wheels of the Billy Goat vacuum are adjustable independently. It's important to adjust the wheels to the right cutting height for optimum performance. On lawns you will need the machine to be slightly further off the ground otherwise will be difficult to push through the grass. Whereas on smooth surfaces, like driveways and tennis courts the height adjustment can be set much lower.
Warranty
The Billy Goat LB 352 wheeled push vacuum has a one-year domestic warranty and six-month commercial warranty.
Would I Buy A Billy Goat?
I am someone who likes to make gardening easy and as a contractor, over the years I have seen people make unbelievably hard work of gardening. With the right equipment and machines your garden work can become pleasurable rather than a drag or drain on your body. I recommend the Billy goat range of vacuums, they have model to suit every need. You can see more Billy Goat vacuums here.
Specification
Engine Make
Briggs & Stratton
Impeller Type
Non Serrated
Working Width (cm/in)
51 / 20
Housing Material
Composite