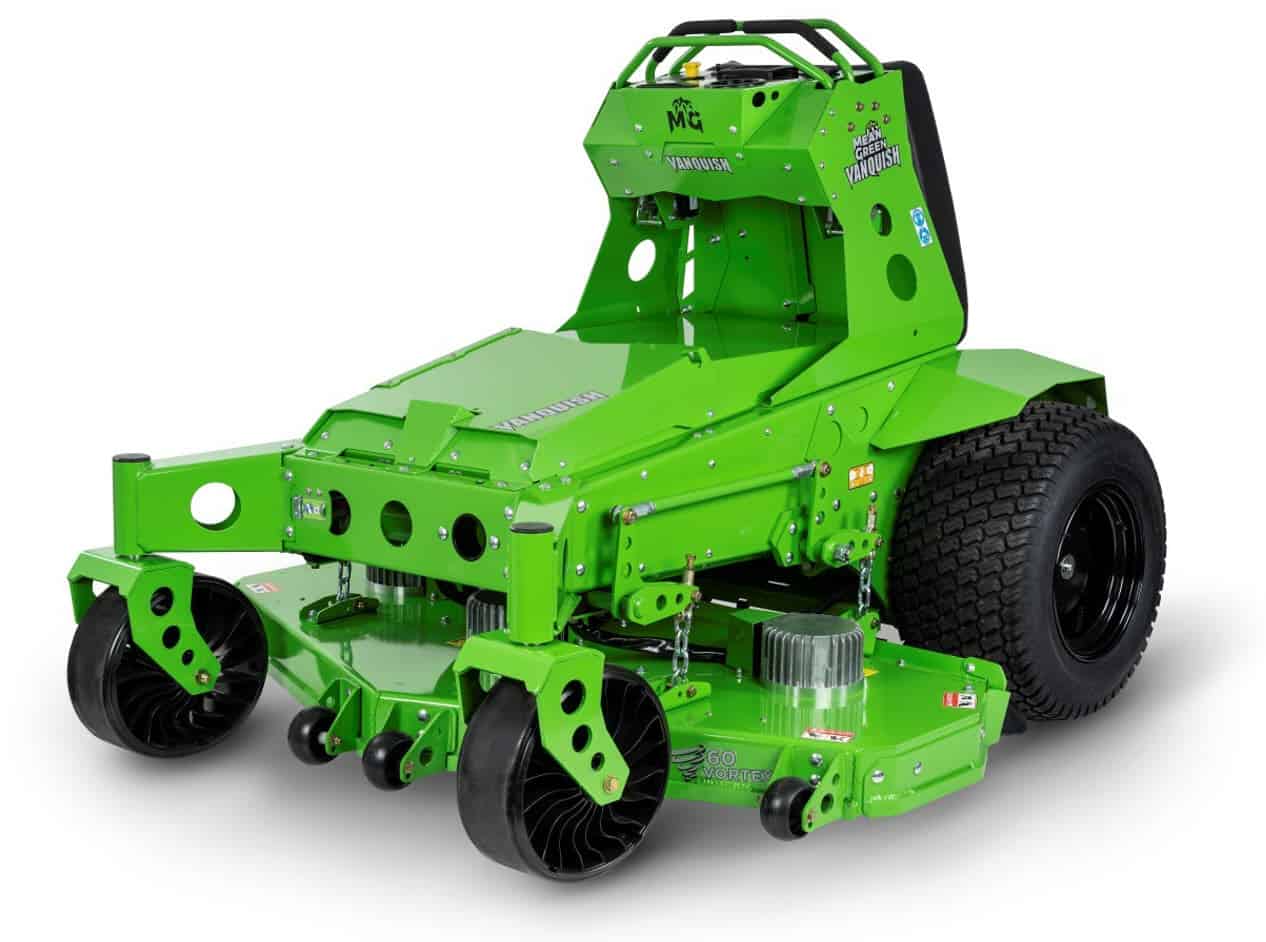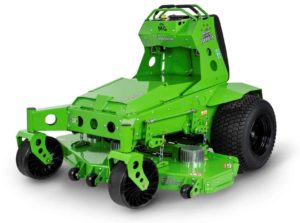 I have seen a terrific amount of battery mowers recently, especially the Mean Green Electric Mowers. I must admit that I'm not particularly excited about battery mowers, but I have to admit that the technology seems to be rapidly increasing. For example, you can see in the LinkedIn post below a new Vanquish 52 battery-powered stand-on mower being demonstrated. Allegedly, it has a seven-hour runtime which I find absolutely amazing that a zero-turn mower of that size can run for so long! That really is quite impressive. It would be interesting to know how long the batteries lasted if the mower worked in tougher conditions. I appreciate that most contractors would be cutting the grass on a regular basis. So, in theory, the mower should not have to work too hard.
It looks like there is a good range of Mean Green Electric Mowers, ranging from a largish ride on zero-turn machine. And then the stand-on models and then a traditional walk-behind model. I will be writing more about these machines in the near future.
Benefits
It looks like these machines do have some great benefits that can't really be argued with. The benefits include seven hours mowing time, zero emissions, low vibration, 80p per day running costs, minimal maintenance, low noise and low operating costs. And, of course, there are no exhaust fumes, no air filters to clean out, no oil to change, no oil filter change.
Obviously, with any petrol or diesel engine, there is a certain amount of vibration. However, I believe over the years that, manufacturers have brought vibration levels down considerably. With electric and battery power, the vibration is brought down to an absolute minimum.
Low Maintenance
No belts.
Now filters.
No hydraulics.
No cables.
No engine servicing.
No belts to tension.
No oil leaks.
To Conclude
Although I prefer a petrol or diesel machine, I can't argue with the fact that the maintenance is very low. I like the idea of not having any belts to change or tension. And also no engine oil to change or filters and no engine servicing. I also believe with battery power, the transmission systems can be much simpler and cheaper to produce than on a traditional petrol or diesel mower.
For more information on The Mean Green Electric Mowers, you can visit their website here. I hope to have more details on these machines very soon.