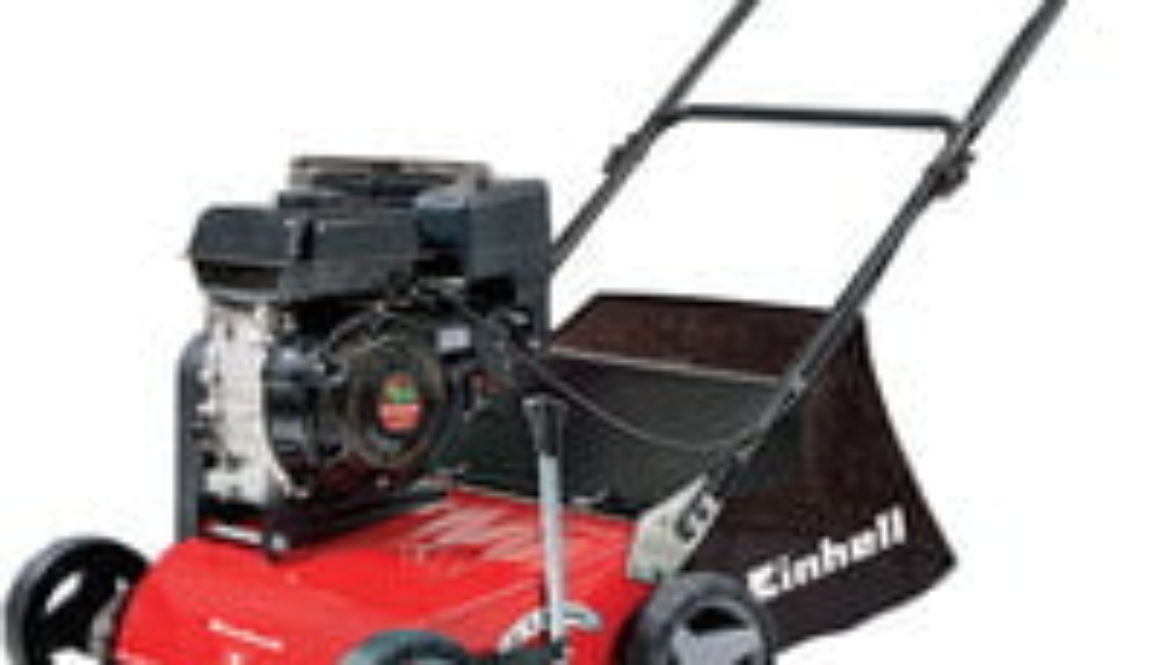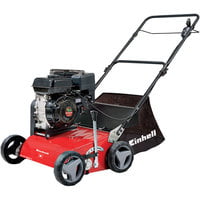 Today we are looking at the Einhell GC-SC 4240 P Petrol Lawn Scarifier. At the time of writing the Einhell Petrol Lawn Scarifier has 115 reviews and a 4.7 out of five star rating, which suggests something good. It's currently available at just £349 and has a two-year manufacturer's warranty.
Recently we looked at the Cobra S40C 2-In-1 Petrol Scarifier And Aerator, another petrol scarifier on special offer. This Cobra S40C is currently our top-selling scarifier and is available for a slightly lower price of £299.98.
With springtime quickly approaching, I thought it would be a good idea to take a look at a few of our scarifiers. Over the past few years, the lawns have taken quite a battering due to the wet winters and the dryish summers. In general, the British lawn is very resilient and it's very easy to bring a worn lawn back to life. A few simple steps such as scarifying and using an aerator can quickly help to bring your lawn back to life. It's also a good idea to use a spring and autumn dressing to keep your lawn healthy and weed-free.
Features
115 reviews averaging 4.7 out of 5.
Excellent quality engineering from Germany.
Robust construction with a steel body.
Hardened steel blades for efficient and long life scarifying.
16 inch (40 cm) working width.
8 settings adjustable by a lever.
Large wheels for manoeuvrability and ease of pushing.
Ideal for lawns up to 1500 m².
45 L collector.
Foldaway handles for storage and transport purposes.
Two-year warranty
Einhell GC-SC 2240P Petrol Lawn Scarifier
The Einhell GC-SC 2240P Petrol Lawn Scarifier is a low-priced scarifier that can quickly help to bring your lawn back to life. It offers excellent build quality, reliability which is something that you would expect for a machine that has been designed and engineered in Germany. With a two-year peace of mind warranty, you can purchase this machine with confidence. Judging by the 115 reviews, customers are very happy with their Einhell GC-SC 2240P Petrol Lawn Scarifier purchase.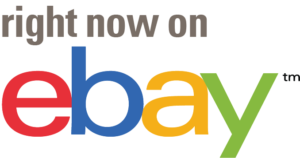 Four Stroke Petrol Engine
With a powerful 212 cc four-stroke petrol engine, developing 4.2 kW which equals 5.6 hp, the scarifier has plenty of power. The air-cooled engine has a straightforward recoil start engine that is manufactured by Einhell. I like the freedom that a petrol engine gives on a machine, there is no risk of a battery going flat or a trailing cable getting in the way. We do have a range of petrol and electric scarifiers that can be found here.
Hardened Steel Blades
With 18 hardened steel blades and a 40 cm working width, the Einhell GC-SC 2240P Petrol Lawn Scarifier quickly scarifiers your lawn. The scarifier can be set to -15 to +5 mm, which brings plenty of variation. The height is controlled by a lever at the side of the machine that gives you eight different settings within a 20 mm overall setting.
Collection Bag
Whenever I scarify a lawn it never fails to amaze me how much moss and thatch comes out of the lawn. There is always a lot more than you can ever imagine! The Einhell GC-SC 2240P Petrol Lawn Scarifier comes with a 45 L collection bag, however, in most circumstances the collection bag will fill up extremely quickly.
In some cases, it is easier not to use the collection bag and to pick up the grass either manually or with a ride on mower. Fortunately, moss and thatch are very lightweight so this can quickly be gathered up with a rake.
The easiest way to clear your lawn of moss after it has been scarified is to use a ride-on mower with a collector. I appreciate that not everyone will have this privilege, however, in my experience, this is by far the best way and quickest way to clear away the thatch and moss.
The other way is to simply rake the thatch and moss into heaps and then either place the material in a large barrow or gather up on a large tarpaulin. As I mentioned, the thatch and moss are really quite light so you can move large amounts quite quickly.
More Features
The large wheels on the Einhell GC-SC 2240P Petrol Lawn Scarifier help to make the machine easy to manoeuvre and push. Although it's a push machine, it is fairly effortless to push.
With foldable handles, the Einhell Petrol Lawn Scarifier becomes very compact, especially for storage purposes in the winter. At just 31.4 kg scarifier can easily be lifted into a van or back of a car.
To Conclude
Scarifying really does help to create a healthy lawn. Owning your own scarifier gives you the benefits of being able to scarify in the perfect conditions.
With 115 reviews with an average rating of 4.7 out of five, the Einhell GC-SC 2240P Petrol Lawn Scarifier definitely has to be worth a look. The two-year manufacturer's warranty is also a good plus point.
Just remember that you will be amazed at how much thatch and moss comes out of your lawn. But you will also benefit from a much healthier looking lawn. Regular scarifying can make a huge difference mixed with a weed and feed regularly.
Specification
| | |
| --- | --- |
| Engine Make | Einhell |
| Engine Model | 4 Stroke Engine / Air Cooled |
| Engine Capacity | 212cc |
| Engine Power | 4.2 kW |
| Drive | Push |
| Blades | 18 |
| Working Width | 40cm |
| Working Height | -15 to +5 mm |
| Height Adjustment | 8 settings | 20 mm |
| Handles | Foldable |
| Deck Material | Steel |
| Wheels | Double Ball-Bearing |
| Debris Collector | 45 Litres |
| Lawn Size | Up to 1000m2 (2 Tennis Courts) |
| Dimensions (HxWxL) | L 650 mm x W 580 mm x H 615 mm |
| Weight | 31.4kg |
| Warranty | 2 Years |