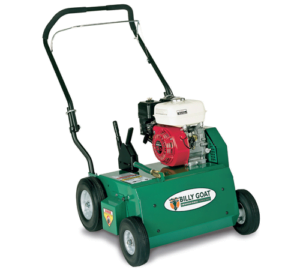 We have a wide range of scarifiers available for your garden, from towable models to petrol and smaller electric scarifiers. We have some towable models which are around the £120 mark, which are ideal if you have a lawn tractor or something similar. Then we have the basic domestic electric model, which is £127.
We do also have a range of cordless scarifiers; just make sure that the battery has enough power requirement for your needs. Battery power has come a long way in the last few years. In the commercial market, there are some excellent battery products available; however, there is a price to pay. I have seen domestic lawnmowers that are battery-operated and they can barely cut a postage-stamp lawn on one charge! In fact, it will probably take three charges to cut your lawn, you should be on your guard when purchasing battery equipment to make sure it is up to the job.
I also admit that I'm not very keen on having a trailing lead as they just really can be rather an obstacle and be an extra torment. However, at least with an electric machine, providing you have a power socket, you can get the job completed, even if you have the cable to contend with.
Let's Have A Look At A Few Of The Models Available
We have the Cobra SA32E electric scarifier available for £109.99. Moving up the scale, we have a Hyundai 1500 W electric lawn scarifier, priced at £119. The good thing is with Hyundai equipment is that they have a three-year warranty for domestic use. I would recommend these Hyundai machines for commercial work, even though they do give a one year warranty for commercial use. They're more designed for domestic use. They certainly offer value for money.
The next model is a Stiga SV 213 electric scarifier and aerator priced at £155. It's quite a small product; however, I've always liked Stiga products. The next model is a Cobra S40 C 16 inch petrol powered scarifier, priced at £347.99. 16-inch scarifier is a reasonable width, scarifying is not something you do every week, it's just a few times a year.
The Cobra also comes with a collector, which is useful. Just a note about the collectors. It's a great feature; however, when you scarify your lawn, it's amazing how much thatch and moss comes from it. Sometimes it's easier to leave the thatch and moss on top of the lawn and to rake it up manually. The other alternative is if you have a ride on tractor mower or a large rotary mower which can collect the moss and thatch. Even if you rake up the thatch by hand, it's not heavy, so it can quickly be removed.
The next model is a Hyundai HYSC 210 petrol lawn scarifier and aerator, which comes with comes with 600 mL of oil. The price of this machine is £369; it comes with a collector. Once again, it has the Hyundai three-year warranty for domestic users.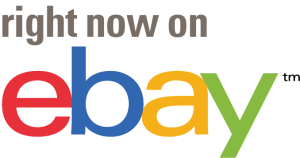 Billy Goat 20-Inch Lawn Scarifier
Now we are going right up the other end of the scale. We have the Billy Goat PR5 50 H 20-inch lawn scarifier, which is powered by a Honda engine. The cost of the Billy Goat scarifier is £1991, including VAT.
If you have any questions about our wide range of scarifiers, I am here to help. You can leave a question or comment in the YouTube comments area. As you can see, there are a lot more models available. Once again, just take care if you're buying a battery model as often; batteries do not last as long as the manufacturers say.