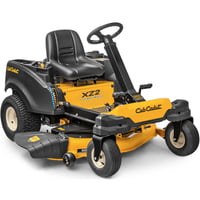 Today we are looking at the Cub Cadet XZ2-127 Zero-Turn Ride-On Mower. Over the past couple of weeks, we have been looking at various zero-turn mowers. Recently we looked at the Stiga ZT3107T Zero-Turn Ride-On Mower a compact zero turn with excellent manoeuvrability.
The Cub Cadet XZ2-127 Zero-Turn Ride-On Mower is slightly different from the previous zero terms we have looked at. The Cub Cadet uses a steering wheel rather than two individual levers, something that I haven't used, but it sounds like a great idea.
At the time of writing the Cub Cadet is available for £5499. For your information, Cub Cadet has been making mowers since 1961, so they have plenty of experience.
The Zero Turn Advantage
Zero-turn mowers are the most manoeuvrable mowers on the market, walk-behind mowers and ride-on mowers are available. I have used and owned both types for many years.
Zero-turn mowers are powered by two individual hydrostatic motors which give individual control over the two rear wheels. The hydrostatic motors give variable speed and instant forward and reverse on each rear wheel without the need for a clutch or gearbox. The majority of zero-turn mowers have levers control the rear wheels. However, the Cub Cadet XZ2-127 Zero-Turn Ride-On Mower has a steering wheel which is quite unique and a great idea.
Two large cast wheels at the front of the machine turn 360°, this allows the machine to literally be turned in its own radius. Zero-turn mowers offer the best manoeuvrability on the market, hence their popularity.
Zero-turn mowers can really speed up your grass cutting especially if you are comparing them with a traditional ride-on tractor. They are a pleasure to use around obstacles such as trees and shrubs and low hanging branches. The machine can literally weave in and out of obstacles. The traditional ride-on tractor would take many more manoeuvres to carry out the same job.
Depending what your terrain is like and the number of obstacles you have in your garden, I have seen an increase of 300% in some cases. I have literally carried out this test myself. Obviously, it depends on the type of garden your mowing and the number of objects and obstacles in the garden.
Features
Synchro steer technology, steering wheel controls rather than traditional levers.
Zero turn manoeuvrability.
Zero terms on the most manoeuvrable mowers on the market today.
Twin hydrostatic motors for optimum control and manoeuvrability.
Powerful efficient Kawasaki V Twin overhead valve engine with cast iron cylinders.
EFI technology for optimum fuel efficiency.
I have personally used the Kawasaki engines.
Full pressure lubrication which increases the life of the engine.
Electric start.
Anti-scalp wheels for optimum performance on uneven surfaces.
Floating deck for consistent cut.
Electric clutch for blade engagement.
Wide range of cutting heights.
Smart jet wash system for a clean cutting deck.
Low centre of gravity for cutting on gentle slopes.
Adjustable comfortable seat.
Three-year peace of mind warranty.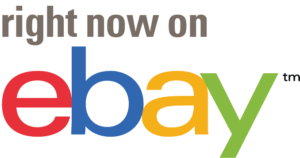 The Cub Cadet XZ2-127 Zero-Turn Ride-On Mower is fairly unique due to the fact that rather than being steered by levers, the mower as a steering wheel. Although I've never used a zero turn mower with a steering wheel, really like the idea as I believe this can help to minimise turf damage when turning. Traditionally, zero turn mower takes a few hours to get used to the principle of turning and making sure that you do not damage the turf. With a steering wheel or synchro steer as Cub Cadet call this feature, this almost eradicates any damage to turf when turning.
Traditionally, zero-turn mowers are steered and controlled by two levers. However, the Cub Cadet uses a steering wheel and a foot pedal that enables you to vary the speed in forward and reverse.
Cutting Deck
As with all zero-turn mowers, the cutting deck is positioned at the front of the mower, which helps to give optimum performance. This makes the machine perfect for trimming around obstacles and mowing close to edges.
The 127 cm (4'6") cutting deck is capable of cutting up to 20,000 m² of lawn, this is mainly due to the zero-turn capabilities that speed up the grass cutting process. The cutting deck has an electronic clutch that engages the blades, simply flick a switch and you are ready to go. Take care to engage the cutter deck at low revs as this way clutch will not snatch in and it will preserve the electronic clutches life.
There are three cutting blades underneath the cutting deck which each overlap, producing a very good cut. Two blades are towards the rear of the deck and one blade is positioned at the front of the cutting deck.
There are eight different cutting heights ranging from 38 to 100 mm. The deck cutting height can be adjusted from the operator's seat, this is spring assisted for ease of use. The anti-scalp wheels mean that scalping is kept to a minimum on uneven ground.
The side discharge cutting deck enables you to either discharge the grass clippings or as an optional collector and mulcher.
The Cub Cadet XZ2-127 Zero-Turn Ride-On Mower is capable of cutting around 11 ½ thousand square metres per hour, depending on conditions and obstacles.
Engine
I'm pleased that Cub Cadet has fitted a decent engine to their zero-turn mower. The machine is powered by a Kawasaki FR series 4 stroke overhead valve engine. The Kawasaki engine develops 16.1 hp from the 726cc engine.
I have had several machines that are powered by Kawasaki engines, they really are excellent engines that offer great economy and performance.
To Conclude
As I've mentioned before, I'm a great fan of the zero turn mower, these machines offer absolutely amazing manoeuvrability and performance. I would always try and mulch grass as much as possible, so it's good to take advantage of the optional mulching accessory.
The Cub Cadet XZ2-127 Zero-Turn Ride-On Mower comes with a three-year peace of mind warranty.
Specification
| | |
| --- | --- |
| Engine Make | Kawasaki |
| Engine Model | FR-Series V-Twin OHV |
| Engine Type | Petrol 4-stroke |
| Engine Capacity | 726cc |
| Engine Power | 16.1hp / 12.0kW @ 2400rpm |
| Engine Cylinders | Twin |
| Engine Starting System | Electric Key Start |
| Engine Fuel Tank Capacity | 10.5 Litres |
| Transmission | Twin Hydrostatic – Foot-Pedal Operated with Cruise Control |
| Drive | Rear Wheel |
| Cutting Width | 127cm |
| Cutting Heights | 38-100mm |
| Height Adjustment | Lever |
| Blades | Triple |
| Blade Engagement (PTO) | Electronic |
| Deck Lift | Foot Pedal |
| Deck Washout Port | Yes |
| Mulching | Yes |
| Side-Discharge | Yes |
| Grass Collector | Optional – 300 Litres |
| Headlights | No |
| Hour Meter | Yes |
| Steering | Synchro Steer™ |
| Steering Wheel | 2-Stage Adjustable |
| Turning Circle | Zero Turn |
| Seat | High Back / 12-Stage Adjustable |
| Tow Bar | Yes |
| Wheels – Front | 330mm |
| Wheels – Rear | 457mm |
| Weight | 281kg |
| Lawn Size | 20,000m2+ |
| Warranty | 3 Years |